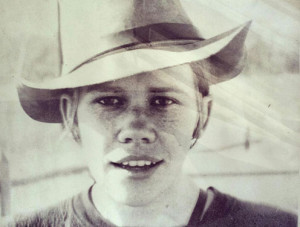 WHY do they do it – night after night, year after year? They each have their reasons: friendship, artistic or aesthetic satisfaction, perfectionism, guilt… as many reasons as there have been volunteers. Suffice it to say that without them, there would be no Focal Point!  
Interested in Volunteering?
Contact Michael Holtz: 
Thank You to all our renters and contributors!!
Thank You to all our volunteers and Board members!!
We need to thank some very special people involved in the continuing conspiracy that is The Focal Point:
The Focal Point wouldn't be the outstanding listening room that it is without our top-notch sound staff and tech people. Thank You to Eric Stein, Thomas Corriel, John Bolduan, Paul Stamler, Mike Honchar, and Nick Kuntz (ret.).
Let's also have a round of applause for our Director of Technology, John Kramer, and for the rest of the computer tech/guerrilla marketing team of John Garbo, Carol Strawberry, Nick Pence, Karin Kirchhoff, Michael Holtz.
Here's a toast to our former Artistic Director of over 30 years (and current Rental Coordinator), Judy Stein

– guiding spirit, friend, den mother, folk-music princess, and all-around legend, except that she's real!
Thanks to our new Artistic Director, David Stein, and the rest of the booking committee: Jim Nelson, Eileen Gannon, and Michael Holtz.
… and cheers to our General Manager and Marketing Director, Michael "This Guy" Holtz.
… and special thanks to the operations and hospitality team Michael Holtz, David Stein, Dawn "Mama Bear" Clemons, John Garbo, Charles "The Sheriff" Henderson, Bob Saigh, Sharon Hall, and Sean Winkelmann.  

… and thanks to our new Maintenance Manager Geoff Herman.
Our Board of Directors is:
David Stein (President)
Michael Holtz (Vice-President)
Nick Pence (Secretary)
Sara Curran (Treasurer)
Eileen Gannon
Jay Harkey
Ryan Koenig
Willow Mullins
Jim Nelson
David Weder
John Garbo (Advisor)
The Maplewood Chamber of Commerce has been OUTSTANDING – and, these credits wouldn't be complete without a big shout-out to the Maya Café, who feed our musicians and cater to our patrons.
… AND last but not least, we'd like to thank the founders of The Focal Point, Bill and Janet Boyer, who started our folk music concert series waaaaaay back in 1975 as an addition to their still-popular Webster Groves music store, Music Folk.
Focal Point sponsored in part by:
Schlafly Proudly Sponsors The Focal Point!