All our ticket prices are discounted for advance purchases.  For example, $10/$15 means ten dollars in advance or fifteen dollars at the door. Unless otherwise specified, advance tickets are available until noon on the day of the concert for evening shows, and 10AM on the day of the concert for Matinee shows, at brownpapertickets.com.  For any difficulties with online purchases, please call 1-800-838-3006.
---
DOORS OPEN THIRTY MINUTES BEFORE THE SHOW
---
---
Wednesday & Thursday, February, 26th & 27th 7:30pm, $30/35: Lunasa
We, at The Focal Point, highly suggest that you do not miss this opportunity to hear, listen-to and see Lunasa up close and personal . Kick off the coming of Spring (as well as St.Pat's season) with a traditional BANG!  There are only 110 seats and there isn't a single bad spot in the house. Get tickets as soon as you read this. Because they will be gone in a blink of an eye .
Lúnasa is composed of Kevin Crawford (flutes, low whistles and tin whistles), Trevor Hutchinson (double bass), Ed Boyd (guitar), Seán Smyth (fiddle and low whistle) and Cillian Vallely (uilleann pipes and low whistle).
The band is internationally acknowledged as being the finest traditional Irish instrumental outfit of recent times. They are renowned for their stunning shows honed by superb musicianship and a constant touring cycle. They have performed over 1,500 shows across 36 countries since they formed in 1997. Lunasa has appeared at internationally renowned venues such as The Hollywood Bowl, National Concert Hall (Dublin), Sydney Opera House and Moscow International House of Music. They have been invited to appear at the White House.
Their inventive arrangements and bass driven grooves have steered Irish acoustic music into surprising new territory. The recordings have been hailed as some of the best and most important world music albums anywhere, while their blend of intelligence, innovation, virtuosity, and passion has brought them to the forefront of Celtic music.
Of the band, legendary Irish fiddler Kevin Burke says, "Maintaining the unique, intimate qualities of a musical tradition while at the same time meeting and fulfilling the demands of the contemporary music world is a difficult juxtaposition to achieve, yet Lúnasa have managed to accomplish exactly that."
Advance tickets to the BOTH concert have sold out.  We will be putting in extra seating and WILL BE MAKING A BLOCK OF TICKETS AVAILABLE AT THE DOOR. Door tickets will be sold on a first-come-first-served basis when the doors open at 7:00. For any additional information please feel free to call the focal point 314-328-4810.
---
Friday, February 28th, 8pm, $10/15: Focal Point Friends of Old-Time Music Present: The Mound City Slickers
The Mound City Slickers play old-time string band music with passion, drive, and a great sense of humor. Hailing from the St. Louis region, The Slickers are in high demand for house concerts and for contra and square dances throughout Missouri and Illinois. Steeped in tradition, their concerts are a unique mix of hard-driving dance tunes, country harmonies, midwest fiddle tunes, rags, and other surprises that have made them favorites of the old-time string band scene. Their high-energy playing and ear for a good tune make for good listening, good dancing, and good times. The band is Sean Belt (ukuleles), Lindell Blackford (fiddle & mandolin), Bob Clark (banjo), Rich Egan (piano), Bill Stewart (fiddle), and new kid Rich Hibbs (guitar).

---

Sunday, March 1st, 7:30pm, $12/15: Timbre Ghost & Misisipi Mike Wolf with opening set by Cree Rider
Misisipi Mike Wolf is an American singer, songwriter and musician. His music has been compared to that of John Prine, Willie Nelson and Townes Van Zandt. His music has been featured on several nationally broadcast film soundtracks and television and radio broadcasts. and has been twice voted as "Best Singer/Songwriter" by readers of the San Francisco Bay Guardian.
Timbre Ghost plays the New High Lonesome sound. Songwriter Dustin Tessier's songs are contemplative, immediate and intimate; courting the boundaries of introspection, love, loss, & heartache. The songs are a melodic blend of Indie Country and Rock with a storytelling bent.
Misisipi Mike and TImbre Ghost will be sharing the stage together for this intimate show of song and stories. Laughter, tears, dreams and heartbreaks all wrapped up in catchy melody are promised for our friends who come out on this rare St. Louis appearance from these two delightful songwriters.
St. Louis native and former music partner of Misisipi Mike Wolf will open the show with his own wonderful songs. In 2016 the Cree Rider Family Band released a cd recording of 12 Misisipi Mike Wolf compositions, so expect lots of intermingling.

---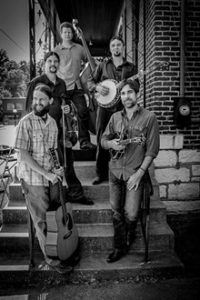 Friday, March 6th, 8pm, $10/15: Focal Point Friends of Old-Time Music Present: River Bend Bluegrass
Focal Point Friends of Old-Time Music Present: River BendFormed in 2015 in the heart of the Midwest, River Bend is a Traditional Bluegrass band that is dedicated to the performance and preservation of the High-Lonesome Sound. With soaring tenor harmonies, driving instrumentation, and the classic bluegrass groove, this group recalls the voices of Bill Monroe, the Stanley Brothers, Vern Williams, Red Allen and more. Those looking for the authentic true grass experience reflecting the sounds of the early days of bluegrass and a simpler life will not want to miss this show.

---

Saturday, March 7th, 8pm, $20/$25: Michael Smith and Anne Hills!
Michael Smith:
His songs are so resonant with layers of myth and magic and so perfectly enhanced by the genuine beauty of his melodies and instrumental arrangements that you can listen to a single one over and over for a whole day and feel happy.
Featured among a list of luminaries in Paul Zollo's 2016 book: More Songwriters on Songwriting (Da Capo Press), Michael Peter Smith is as productive as ever! He recently released Songwriting, a CD recording that is part master class, part memoir. Recorded at WFMT Studio in Chicago. Songwriting was featured on the music program "Sweet Folk Chicago," and is available at CD Baby. Michael has been singing, writing and touring in North America for over five decades. His songs of been recorded by artists the world over. His song "The Dutchman" is considered a classic in the folk lexicon. This self-taught musician is also an award-winning composer. As a now-beloved master in the folk music scene, Michael continues to deliver the goods. Time and again, audiences report an evening with him is an unforgettable appearance. As a soloist, Michael has been a program highlight at musical venues and at folk festivals from Kerrville, Texas to Shawano, WI and Toronto, CA. Michael's East Coast tours, both as a solo artist and in performance with Anne Hills, have brought him to folk venues and concert halls from Princeton, NJ to Cambridge, Mass.
Read more: http://www.jamieoreilly.com/about/michael-peter-smith/
Detailed bio for Michael here: http://michaelpetersmith.com/msbio.shtml
Songwriting CD: http://www.jamieoreilly.com/smith-songwriting-cd-mail/
Anne Hills:
Anne Hills is one of the most beloved voices of the contemporary folk music scene, receiving awards and recognition for her live performances, her unique solo and collaborative recording projects, and her overall artistry and benefit work. Her song "Follow That Road" was the title cut of the Martha's Vineyard Songwriter Retreat and has been a certified folk classic since the late 1990s. Whether she is singing her own songs, the words of six-year-old Opal Whiteley, or her song settings of the Hoosier poet James Whitcomb Riley; accompanied with her guitar, banjo, or simply a Tibetan bell, she puts her whole heart and soul into the moment. You won't want to miss a chance to hear her songs and stories in person. She tours extensively, winning over audiences with her warm, lively and humorous performances. The AllMusic Guide says, "A stunning soprano tone has made Anne Hills one of contemporary music's premiere vocalists. Her knack for writing heartfelt songs [has] brought her to the upper echelon of her craft." And Tom Paxton says, "Anne Hills is such an exquisite singer that it's understandable that people might be swept up in the pure beauty of her voice and thereby overlook her writing. That would be a mistake. For me, Anne's writing, in songs like "Follow That Road" and many others, is as direct, melodic and deep as any work being done today. She is quite simply one of my absolute favorite songwriters." Hear more from Anne at: www.annehills.com.

---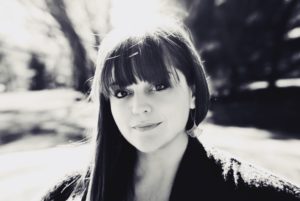 Friday, March 13th, 8pm, $20/25: An Evening with Erin Bode
Erin Bode has been singing since she was a child.  She grew up in Minnesota, moving to St. Louis with her family when she was in high school.  She graduated from Webster University with a degree in music and foreign languages.  She has performed around the world with her band, the Erin Bode Group and has recorded eight albums in her career to date.  Her albums have been featured in many national publications, including the Wall Street Journal and the Washington Post.  Erin has been featured on the national television and radio broadcasts of CBS Saturday Morning with Russ Mitchell, A Prairie Home Companion with Garrison Keillor and Fox and Friends Saturday. Her most recent album, Here and Now, was a collaboration with producer and bassist Viktor Krauss, guitarists Matt Munisteri and Todd Lombardo, cellist Tara Santiago, and Grammy-Award winning vocalist Suzanne Cox.  With this treasured collection of songs from writers like Irving Berlin and Frank Loesser, Rickie Lee Jones and Gerry Rafferty, Bode and her fellow musicians impart each story through simple yet sophisticated arrangements of each piece.

---

Saturday, March 14th, 3pm & 8pm, $12/$15: Eimear Arkins & Eileen Gannon Annual St Patricks Day Shows
Eimear Arkins and Eileen Gannon have been lighting up the Irish music scene in St. Louis for the past several years. They have played numerous sold-out shows across the midwest and beyond.
Eimear is an award-winning singer and fiddle player from County Clare with eleven solo Fleadh Cheoil na hÉireann (World Irish Music Championships) titles to her credit. She has performed throughout the US and Ireland with acclaimed bands like Cherish The Ladies, Téada, and The Paul Brock Band.  She has toured extensively with Comhaltas Ceoltóirí Éireann in Ireland, Britain, North America and Canada. Eimear's debut CD, What's Next? was released in summer 2019 to great acclaim and she was named "Best Newcomer" by LiveIreland 2019. Most recently, Eimear has been awarded an artist fellowship from the Regional Arts Commission of St. Louis.
Eileen, a St. Louis native, is one of the top Irish harp players in the world. She has won numerous accolades including the highly coveted Senior Harp title at Fleadh Cheoil na hÉireann. She has a bachelor's degree in Music Performance from St. Louis University and a master's degree in Ethnomusicology from University of Limerick.  Eileen launched her debut solo CD, The Glory Days Are Over, to great acclaim in the summer of 2017. 
Eileen and Eimear are both tutors at St. Louis Irish Arts and have been guest artists at numerous festivals throughout the world, including Feile Seamus Creagh, Newfoundland; Catskills Irish Arts Week, New York; World Expo 2015, Milan; Viljandi Pärimusmuusika Festival, Estonia; St. Louis Tionól; Canadian Celtic Celebration, Canada; O'Flaherty Retreat, Texas and Festival Interceltique de Lorient, France
Together they will perform a beautiful blend of haunting harp melodies, sean-nós songs, and plenty toe-tapping dance tunes!
Saturday, March 14th, 3pm Matinee Show

Saturday, March 14th, 8pm Evening Show

---

Sunday, March 15th, 7:30pm, $15/20: Focal Point Friends of Old-Time Music Present: Gas Light Quartet (Clark Buehling/Billy Matthews/Christine & Paul Breen)
Gas Light Quartet plays popular music from the late 19th century and early 20th century!
Clarke Buehling – (banjo and Vocals) is known for his faithful renditions of early banjo tunes, many gleaned from his personal collection of sheet music published for the 5 string banjo more than 100 years ago. Clarke currently teaches banjo, fiddle, mandolin and guitar, he also performs with the Ozark Highballers and the First Line trad-jazz band.
Paul and Christine Breen have played back up for Billy Mathews for
over 15 years, playing on stages as Fiddlin Banjo Billy and The Old Time Players.  Billy spent many hours mentoring this couple in the style of Old Time Music. Fiddlin Banjo Billy Mathews (fiddle and banjo-mandolin) has been playing and teaching a new generation the old time fiddle tunes he has learned and composed in his time traveling in the Mid-West and Upper South. Recently a collection of his 500 fiddle tunes project has been researched and transcribed by Emily Elam.
Clarke and Billy played for many years with the esteemed band The Skirtlifters. This performance will be the first time they have played on stage together since the 1990's.

---

Thursday, March 19th, 7:30pm, $12/15: Don Diego Trio
The Don Diego Trio's music is a mix of rockabilly, rock & roll with touches of western swing.   They have been nominated three years in a row in the "Best Rockabilly Band" category for the Ameripolitan Music Awards. During their third USA tour they recorded their latest album "Rocking in Memphis" at the world-famous Sun Studios. Their fine showmanship and musical ability make them the greatest in my book. They rock!!"
Mark Gamsjager of the New York based Lustre Kings boasts a devoted international fanbase and continue to perform over 150 dates a year. Gamsjager, a Gretsch guitars endorsee who has taught for the National Guitar Workshop. Beginning with 1995's Mark Gamsjager Rocks & The Lustre Kings Roll, the band staked a claim to a modern take on the reverb-driven sounds of early rock, leaning also on touchstones of country, blues and R&B.

---

Friday, March 20th, 8:00pm, $10/15: The Brianna Brown Band
The Brianna Brown Band is a traditional Irish music project from St. Louis featuring All-Ireland World Champion, Brianna Brown.
Brianna is a talented, young multi-instrumentalist from St. Louis, MO.  She is a two-time All-Ireland World Champion.  At age 11, she won the 2015 All-Ireland World Championship in the under-12 concertina, and in 2016, she won the All-Ireland World Championship in the under-12 mouth organ (harmonica).  She is the youngest American to ever win a world title at the Fleadh Cheoil na hEireann, and the first to ever win in the concertina and mouth organ under-12 categories.  She has recently won a Silver medal in the mouth organ competition at the 2018 All-Ireland World Championships in Drogheda.
Brianna is a six-time Midwest Fleadh Champion on the concertina, harp, mouth organ, and tin whistle.  She has qualified to compete at the world championships an astounding 58 times since the age of seven in multiple categories.
For this performance, Brianna will be accompanied by renowned local musician and educator, Lisa Gilbert on flute and whistle; Dr. Tim Yau on fiddle, guitar, and bouzouki; and Matthew Brown on bodhrán. There might even be a special guest or two joining in for a few tunes.

---

Sunday, March 22nd, 2:00pm, $20/25: World Music Singer Nino Basharuli (Tbilisi, Georgia) and Flamenco Guitarist Lliam Christy (USA)
This is the first US tour by the amazing Eastern European singer Nino Basharuli. Singing in 8 languages; Georgian, Spanish, Portuguese, French, Hebrew, Russian, English and Hindi, Nino will captivate your heart and soul. Nino's connection to Georgian Folk Music is very strong and she is highly regarded in her home country and in Europe. Nino and Lliam performed the festival in Tbilisi "Art Geni" July 2018 along with television and radio shows in Georgia. The performance will include songs in English along with assorted other languages and of course some Georgian folk music and Flamenco from Spain. CD's will be available at the show.
Videos
Nino and Lliam live on television in Tbilisi, Georgia
A "produced" video of a song from her CD "Is Vaji"
Nino's CD on Spotify
Nino and Lliam live on Tbilisi Radio (video)
About Lliam;

Other artists Lliam has performed with; Pia Tosacano (LA), Lazaro Galarraga (Havana, Cuba, LA). The Reventones (LA),
Various Flamenco Artists,(Madrid, USA)

---

Friday, March 27th, 8pm, $15/20: Joe Mancuso, Erika Johnson & Tracer (Ptah Williams / Darrell Mixon / Gary Sykes)
St. Louis Jazz Vocalist Joe Mancuso teams up with TRACER and Erika Johnson for a One Night ONLY Jazz Extravaganza at The Focal Point! Joe Mancuso is always mixing it up with St. Louis Musical Legends, and this concert is no different!
Straight Ahead Jazz, Fusion and Funky Jazzed-Up Blues await you on this historical union of St. Louis Jazz Greats!
Musician Bios:
About Tracer:
Since the late 1970s and early 80s, Tracer has been considered by many as THE Premier Jazz-Fusion band of St. Louis; combining electric instruments with elements of rock, funk and rhythm and blues. Tracer is: Ptah Williams on piano and keyboards, Darrell Mixon on bass and Gary Sykes on drums.
About Ptah Williams——-
Jazz pianist Ptah Williams has performed internationally with Freddie Hubbard, George Benson, James Moody and many other household names of jazz.
"His style is unpredictable, his virtuosity is mind-blowing and following the twists and turns of his solo runs can be as exciting as a roller coaster ride".
—–Riverfront TImes
"Ptah Williams is one of St. Louis' finest jazz pianists. He makes the piano breathe and dance. One of his great strengths is that he is able to shine both as a soloist and as an accompanist. As a soloist, he assumes center-stage with grace and confidence; as an accompanist he supports the soloist with a style that is varied and innovative, yet never overpowering.
—–KDHX Radio
About Darrell Mixon——-
Darrell Mixon is St. Louis Jazz Royalty. Following in his father's footsteps, the late great bassist John Mixon, Darrell has carved out a chunk of Jazz history of his own. Darrel always plays with such energy, passion and zeal! He has performed nationally and internationally with the likes of Oliver Lake, Eddie Henderson, Gil Scott-Heron, Cecil Taylor and many others. St. Louis is so fortunate to have this fine musician on the scene.
About Gary Sykes——-
Gary Sykes is a most versatile multi-genre drummer that explores the kit in new ways every time he plays. He has performed with Freddie Hubbard, Oliver Sain, The St. Louis Symphony Orchestra, John Hicks, Lester Bowie, Fontella Bass and the Nuclear Percussion Ensemble to name a few. A true Gem and Living Legend!
About Erika Johnson——-
Erika Johnson is one of St. Louis' premier Jazz singers. She got her start in the famed East St. Louis Lincoln High Jazz Band under the direction of Ron Carter. She has sung all over the United States and internationally alongside many world class musicians such as Russell Gunn, Hamiet Bluiett, Montez Coleman, Robert Glaspar and many others. She also spent many years performing with the late, great Willie Akins at the iconic Spruill's jazz club in St. Louis. Erika has an infectious personality, she keeps the audience engaged with her un-matched energy and she can scat like no other!
About Joe Mancuso——-
Joe is the new kid on the Jazz block compared to the legends mentioned above. In recent years his popularity has skyrocketed and he has won multiple awards for both his voice and his recordings. Joe studied jazz at Webster University under the tutelage of Paul DeMarinis, Steve Schenkel, Carolbeth True, Kim Portnoy and Dan Rubright. You can catch Joe performing all over St. Louis, and at upcoming shows in Las Vegas, Sedona Arizona and other U.S. cities.

---

Saturday, March 28th, 8pm, $15/20: Focal Point Friends of Old-Time Music Present: Spencer & Rains
Tricia Spencer  is a Kansas fiddler who grew up learning the tradition of old time music from her Grandparents and  the likes of Pete McMahan, Cyril Stinnet, Lymon Enloe, Dwight Lamb, Amos Chase, and Lucy Pierce. Howard Rains plays rare, old tunes learned from friends, family, mentors, and old recordings. Spencer & Rains have performed and taught nationally and internationally, playing old time fiddle tunes and singing old songs in the style of their home states while also exploring other American regional styles.

---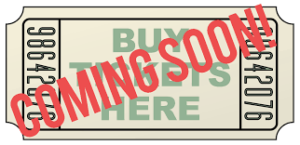 ---

Saturday, April 18th, 8pm, $10/15: John C. Van Orman with Adam Helwin
The music of John C. Van Orman & Adam Helwin blends textures and texts of antique and modern soundscapes, familiar enough to be warm and welcoming, adequately exotic to be fresh and surprising. Two singers accompanying themselves on guitars, harmonium, concertina, hurdy-gurdy, and other instruments, they share traditional and contemporary songs of a world populated by cowboys, sailors, hoboes, and many sorts of lovers.

---
Friday, June 9th, 8pm, $10/15: Missouri Breaks
Missouri Breaks combines hard-driving and traditional bluegrass with elements of rock, jazz, blues, and folk. The band's tight vocal harmonies, solid grooves, and inventive improvisation make for a highly enjoyable musical experience.
Missouri Breaks is: Mike Aehle, banjo and vocals;  Joel Ferber, mandolin and vocals; Larry Daniels , guitar and vocals; Glenn Meyers, bass and Mark Vaccaro, fiddle.

---
Coming in 2020:
Match 1st: Misisipi Mike Wolf / Cree Rider
March 4/5: TBA
March 6th: Riverbend Bluegrass*
March 13th: Erin Bode
March 14th: Eileen Gannon & Eimear Arkins Annual St. Patrick's Day Show
March 15th: Clark Buehling/Billy Matthews*
March 19th: Don Diego Trio
March 20th: The Brianna Brown Band
March 22nd: Nino Basharuli and Lliam Christy
March 27th: Joe Mancuso with Tracer and Erica Johnson
March 28th: Spencer and Rains*
April 3rd: TBA
April 4th: Buddy Mondlock
April 10th: Miguel Espinoza Flamenco
April 11th: Tempest
April 17th: Dana Cooper
April 18th: John Van Orman & Adam Helwin
April 19th: John McCutcheon!
April 24-26: 22nd Annual Tionol
April 30th: TBA
May 1st: Sweetie and the Toothaches
May 2nd: Colon Sphinctor Reunion Show
May 8th: Miss Jubilee and the Yas Yas Boys
May 15th: Manus McGuire
May 16th: Dennis Stroughmatt Ray Price Tribute
May 23rd: The Yellow-Bellied Sapsuckers
July 25th: 7th Annual Guitar Summit
August 7th: Greg Silsby & Mike Zanger
August 8th: The Vogts Sisters
August 28th: 3rd Annual Django Guitar Summit – Joe Park and Friends**
December 26th: An Evening with Ryan Koenig: Releasing the Focal Point Recordings Volume 3
*Presented by Focal Point Friends of Old-time Music
**Presented by Focal Point Friends of Traditional Jazz, Blues & Ragtime