---
All our ticket prices are discounted $5 for advance purchases.  For example, $10/$15 means ten dollars in advance or fifteen dollars at the door.  Unless otherwise specified, advance tickets are available until noon on the day of the concert at brownpapertickets.com.  For any difficulties with online purchases, please call 1-800-838-3006.
---
DOORS OPEN 30 MINUTES PRIOR TO EACH SHOWTIME
---
Download the printable calendar:

March 2017
---

Friday, March 24th, 8pm, Price: $10/$15: Rum Drum Ramblers
The backward-glancing trio Rum Drum Ramblers is most commonly thought of as a blues band, and certainly, the young men in the group seek to revive a certain strand of acoustic, prewar blues music. But after listening to its second album, Mean Scene, one could argue that the Ramblers is a soul band; just listen for a few minutes to guitarist and singer Mat Wilson's sweet, husky voice and feel the easy rhythm of the best early R&B singers. Or perhaps it's best to describe it as a country act: There's so much twang-bangin' and swift-pickin' on "Nothin' New" that Buck Owens is probably tipping his ten-gallon hat to these fellows from the great beyond. But then, terming the Rum Drum Ramblers as country (or blues or soul) would ignore the jazzy underpinnings that Joey Glynn pumps out of his sonorous upright bass and the forceful blowing of its guest horn players. Better yet to put genre tags aside and let the Ramblers' interpretation of American folk idioms fan you like a humid breeze.
The Ramblers don't mind if a little sawdust gets mixed in with its whiskey, and that looseness spreads a freewheeling flavor over the dozen tracks on Scene. Trash-can percussion and second-line horns adorn the lazy shuffle of "Get Behind the Wheel," and the electric fuzz of "All the Little Days" proves that the band doesn't play it straight even when plugged in. In fact, the only constant across these songs is that Wilson's intuitive guitar playing — bluesy, jazzy, soulful and twangy — is tough to pin down. He's a stylist who has ingested decades' worth of popular (and unpopular) music, and he and his equally flexible bandmates spit these influences back out in familiar but thrilling fashion.
TICKETS STILL AVAILABLE AT THE DOOR
---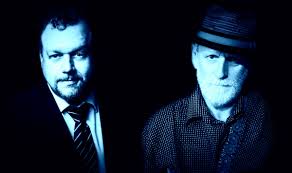 Saturday, March 25th, 8pm, $10/$15: Joe Mancuso & Dave Black
Noted music journalist Scott Yanow put it this way…
"Singer Joe Mancuso and guitarist Dave Black often perform as a duo in the St. Louis area. Mancuso has a very appealing voice, always sings in-tune, is an expert at perfectly placing his notes for maximum effect, and swings up a storm. He improvises without losing sight of the melody or the lyrics.
Dave Black is the perfect accompanist for him, for the guitarist provides basslines on the medium-tempo tunes and sophisticated chords. Very much an orchestra by himself, Black is also a fine soloist who makes the absence of a bass and drums practically unnoticeable."
What will make this evening's performance at Focal Point most memorable though will be the addition of multi- instrumentalist R. Scott Bryan…this time on percussion.  Mr. Bryan has performed with many great artists like Sheryl Crow, Peter Mayer, the late Blake Travis and many more!

---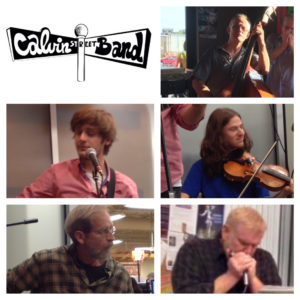 Friday, March 31st, 8pm, Price: $10/$15: Calvin Street Band
The Calvin Street Band blends folk, blues, jazz, and gypsy swing, seasons it with a sprinkling of roots, and serves it up in a toe-tappin' style. The group formed on a crisp autumn day when guitarists Robert Wallace and David Neely were jamming in their front yard in Columbia, Missouri. They soon added Gregory Gortmaker on upright bass and Dave Godsey on harmonica. To top off the mix, in came St. Louis' very own Roger Netherton, an award-winning fiddle player. Their original repertoire, often whimsical and heartwarming, draws on life as can only be found in mid-Missouri, from the legendary Burr Oak on the Katy Trail to the heart of Columbia's District.

---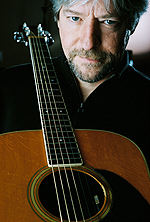 Saturday, April 1st, 8pm, $15/$20: Buddy Mondlock
Buddy Mondlock writes songs. He does it so well that some great songwriters have recorded his songs on their own albums. Guy Clark, Nanci Griffith and Janis Ian, to name just a few. He's not going to pin your ears back with those songs. He's going to draw you into his world. Where a single snowflake follows the trajectory of a relationship, where you get your pocket picked by a Roman cat, where you might swim over the edge of the world if you're not careful and where dreams that don't come true still count. We recommend this one.

---

Friday, April 7th, 8pm, $10/$15: BAJA — debut performance!
Brad Sarno and Auset Sarno are the driving force behind Auset Music Project. John Wendland and Andy Ploof are the principal songwriters for The Wilhelms and Rough Shop. For months now, the four of them have talked about collaborating together to see what musical surprises can come out of this pairing of two musical duos. As this goes to print, the four have not yet had a rehearsal together. In short, this will be as much as about musical discovery for them as it will be for attendees of this show. Focal Point will be presenting this collaboration, BAJA, for their debut performance. We're not sure what to expect other than that it will be an acoustic and electric blend of instruments including, at times, guitar, bass, dobro, mandolin, pedal steel, harmonica and whatever else grips them and that material will include originals and carefully-chosen covers. We would tell you more if we knew more but it promises to be an evening of special entertainment!

---

Saturday, April 8th, 8pm, $10/$15: Jeremy Stephens & Corrina Rose Logston
Corrina Rose Logston & Jeremy Stephens are a duo heavily steeped in the sounds of traditional bluegrass and early country music. From heart songs and brother duets of the early Grand Ole Opry era to lively bluegrass tunes and their own original material, their show is sure to keep you entertained. Corrina & Jeremy perform the ballads of bygone days with a haunting authenticity in spite of their young age, yet simultaneously breathe new life into the old songs. Their performance blends past and present in a compelling combination of familiar and unique.
Both Corrina and Jeremy are well-accomplished in their own rights. Jeremy, born and raised in south central Virginia, has worked as guitarist and singer for the world famous gospel group The Chuck Wagon Gang, as a multi-instrumentalist on the television show Ray Stevens' Nashville, and most recently as banjo player and singer with Jesse McReynolds & the Virginia Boys. He is a true student of old-time, bluegrass, and country music and has won banjo contests all across the country. Corrina, originally from southwestern Illinois, has worked as fiddler and singer with a who's who of today's traditional-based bluegrass performers, including David Peterson & 1946, Jesse McReynolds & the Virginia Boys, Chris Henry & the Hardcore Grass, and Jim Lauderdale. She is a graduate of Belmont University and has won numerous contests in fiddling and singing as well.
Drawn together by their mutual love for duets, especially the lesser known names in traditional bluegrass and hillbilly music, Corrina and Jeremy have been likened to Reno & Smiley, the Louvin Brothers, and Lulu Belle & Scotty. Their vocal blending and harmony has led many listeners to remark that they must be related. In fact, Corrina and Jeremy are both only-children who are only "kin" by their marriage to one another. They currently reside in Nashville, Tennessee.
Together they bring a colorful palate of diverse musical styles with a heart-warming delivery that is sure to delight.

---

Sunday, April 9th, 7pm, $15/$20: Foggy Memory Boys
Foggy Memory Boys perform traditional bluegrass as well as newgrass–everything from original, blues and acoustic jazz to fire-breathing Bluegrass. Jason Scroggins on Guitar, Cecil Tinnon on mandolin, Will Miskall on bass, and Mark Raborn on banjo.  Their roots are in traditional bluegrass; they have individually performed with, traveled with, and recorded with some of the greatest names associated with that genre, and their playing clearly echoes those influences. Special guests: Gary Hunt, Dustin Greer, Kris Shewmake, Matt McGibany, and Andy Novara.
*****Note This Show Begins At 7PM*****

---

Friday, April 14th, 8pm, $10/$15: The People's
Jack and Tracey Semelsberger, a.k.a. The People's, have been riding high since the release of their debut album, "Songs From the Chicken Shack," many cuts from which enjoyed airplay on various KDHX shows. This year will feature new additions on bass in the form of Red Jones and his thundering doghouse, and on Dobro with the slick sliding of Stephen Clark. Also joining Jack and Tracey will be the nimble-fingered and tasty Russell Rench on mandolin. This year's performance will feature old favorites and a bunch of brand-new material. This group's show ranges from hysterical to sublime and from beautiful to frenzied. These guys will not disappoint, so don't miss out!

---

Saturday, April 15th, 8pm, $15/$20: Michael Peter Smith
One of the most captivating songwriters in the folk arena, celebrated artist Michael Peter Smith has toured the United States and Canada for nearly five decades. He creates new work on a constant basis, and music's finest performers record his songs. His song "The Dutchman," a signature piece for the late Liam Clancy and for the late Steve Goodman, and still recorded by dozens of others, is considered a classic, and his upcoming CD will feature songs inspired by Moby-Dick.  Michael has appeared at The Focal Point a dozen times over the years, and his performances here have always been a special treat for all who attend. Come see why.

---

Friday, April 21st, 8pm, $10/$15: Missouri Breaks
Join Missouri Breaks for an evening of bluegrass and beyond. Missouri Breaks combines hard-driving bluegrass with elements of rock, jazz, blues, and folk. The band's tight vocal harmonies, solid grooves, and inventive improvisation make for a highly enjoyable musical experience. Missouri Breaks is: Mike Aehle, banjo and vocals; Joel Ferber, mandolin and vocals; Joey Ferber, guitar and vocals; and Glenn Meyers, bass.

---

Saturday, April 22nd, 8pm, $20/$25: Paddy Keenan & Friends
Master Irish piper and co-founder of the incomparable Bothy Band, Paddy Keenan is unique. He comes from a Travelling family steeped in traditional music; both Paddy's father and grandfather were uilleann pipers. Paddy himself took up the pipes at the age of ten, playing his first major concert at the Gaiety Theatre, Dublin, when he was 14. Paddy's flowing, open-fingered style of playing can be traced directly from the style of such great Travelling pipers as Johnny Doran; both Paddy's father and grandfather played in the same style. Although often compared to Doran, Paddy was 19 or 20 when he first heard a tape of Doran's playing; his own style is a direct result of his father's tutelage and influence. At 17, having fallen in love with the blues, Paddy left Ireland for England and Europe, where he played blues and rock. Returning to Ireland after a few years, he began playing around Dublin with singer/keyboardist Triona Ni Dhomhnaill and her brother, singer/guitarist Micheal O Dhomhnaill.   Thus was born one of the most influential Irish bands of the 1970s, The Bothy Band.  Bothy Band-mate Donal Lunny once described Paddy as the Jimi Hendrix of the pipes; more recently, due to his genius for improvisation and counter-melody, he has been compared to jazz great John Coltrane.  Paddy is an old friend of The Focal Point. We are always delighted to have him and are endlessly grateful that he's chosen us as his favorite Midwest stop!

---

Sunday, April 23rd, 7pm, $10/$15: Rémi Brannón
Remi Brannon: Description coming soon.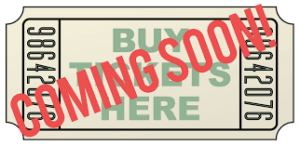 *****Note This Show Begins At 7PM*****
---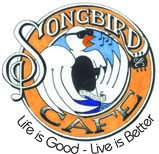 Wednesday, April 26th, $15/$18: Songbird Cafe:
Featuring (in the round):
John Henry
Jimmy Griffin
Devon Cahill
Karen Choi (Nebraska)
Doors 6:45 Show 7:30

---
April 28th/29th/30th: St. Louis Tionól
Details coming soon.
---
 
Friday, May 5th, 8pm, Price $15/$20: Richard Smith
When Richard Smith picks up a guitar, it's a treat for the ears and the eyes. Audiences watch in amazement while his fingers dance over fret board and strings, and listen in delight, as melody and groove fill the room. It's a natural gift for him and we are delighted to have him back in St. Louis. While Richard really has a style of his own, you'll likely be treated to his very authentic renditions of tunes by a few of his old friends Chet Atkins and Jerry Reed as well as tunes reminiscent of  Django Reinhardt, Joe Pass, Doc Watson, Newgrass Revival, Albert Lee, Jorge Morel and others of their caliber. Believe us — this man is a guitar shark with very sharp teeth.  You DON'T want to miss this one!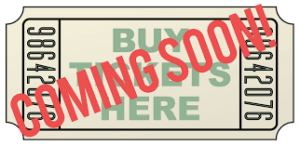 ---

Saturday, May 6th, 8pm, $10/$15: THE Tom Hall
Tom Hall has been undisputed occupant of first chair in every band he's played in, whether its the Geyer Street Sheiks, River City Rhythm, The Illusions, The Fighting Molly McGuires, or any of the others. Of course, the respect he now enjoys didn't just fall into his lap; in the twenty-plus years he's been a working professional, Tom's paid his dues with interest, playing on street corners, festivals, bars, and concerts across the continent, Ireland and Europe.   Tom's music was originally based on blues mentors Mississippi John Hurt, Robert Johnson, Blind Blake, and Rev. Gary Davis, to name only a few. He has since broadened his repertoire to include eclectic fingerstyle guitar, clawhammer banjo, and Irish tenor banjo alongside his mastery of resophonic guitar.   Tom's playing has brought him acclaim from appearances on National Public Radios Good Evening America with Noah Adams to the stages hes shared with The Neville Brothers, Count Basie, Lightin' Hopkins, Albert King, Guy Clark, and many others.  He was last seen at the Focal Point in a duo with Ethan Leinwand; look for him here again in July as part of the guitar heroes showcase!

---

Sunday, May 7th, 2pm, Price $10/$15: The Missouri Rounders (Matinee Show)
The Missouri Rounders are John Higgins, Thayne Bradford, Charlie Pfeffer, Vince Corkery, and Bob Breidenbach. Youve seen them all before, but in this configuration they are going to make you smile!  The Rounders are probably more bluegrass than anything, but these people can play absolutely anything they want.  They sing, write songs, and find the best of old treasures from the country/bluegrass world. The arrangements have been pared down to let the abundant three-part singing, and the beauty of the songs in general, take center stage … but there are always a few instrumentals thrown in for good measure!
*****Note This Show Begins At 2PM*****

---
Friday, May 12th, 8pm, Price $10/$15: Thayne Bradford, John Jump, Bob Breidenbach & Vince Corkery (with special guest Ed Cabanas)
Description coming soon.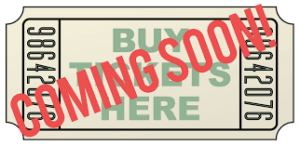 ---
Saturday, May 13th, 8pm, Price TBA: Brad Leftwich & Linda Higginbotham
Brad Leftwich & Linda Higginbotham– Description coming soon.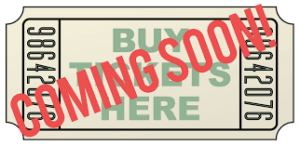 ---

Friday, May 19th, 8pm, Price TBA: John Batdorf
Some may ask, what is it about the qualities of John Batdorf that set him apart from other excellent singer-songwriters? It's his vulnerability: his complete opening the door to his heart. John invites the listener into his soul and shares a couple hours, open and trusting as he sings of love and hope: transforming despair to hope, hate to love and fear/ignorance to tolerance/acceptance. We share his understanding, forgiveness and are filled with compassion when the song is done. When you hear John sing live for the first time, you'll understand why his music has meant so much to his fans that have now spanned four decades!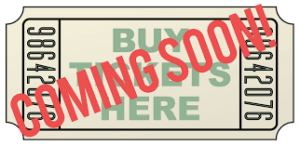 ---

Saturday, May 20th, 8pm, $15/$20:
Talk To My Heart: Dennis Stroughmatt Band's Tribute to Ray Price and His Cherokee Cowboys
Dennis Stroughmatt is very familiar to St. Louis audiences from local dances and past appearances at The Focal Point and elsewhere.  This time, he's bringing a special presentation for lovers of classic Western Swing and Honkytonk music with Talk To My Heart: Dennis Stroughmatt Band's Tribute to Ray Price and His Cherokee Cowboys.  In this action-packed show of narration and music filled with fiddles and steel guitar, audiences are not only entertained but educated on the history Western Swing and the real tradition of Honytonk music.  Featuring songs like One More Time, Heartaches By The Number, Don't You Ever Get Tired of Hurting Me, Invitation to the Blues and many more, Dennis is backed by a great band of musicians, which can include former members of the original Cherokee Cowboys (depending on availability).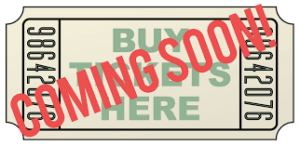 ---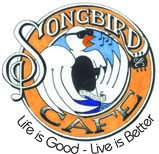 Wednesday, May 24th, $20/$25: Songbird Cafe:
Featuring (in the round):
Stephanie Lambring (Nashville)
Kyle Natchtigal (Nashville)
Jordan Shellhart (Nashville)
Seth Brand
Doors 6:45 Show 7:30

---

Friday, May 26th, 8pm, Price TBA: sidexside Percussion Duo
sidexside Percussion Duo: Description coming soon.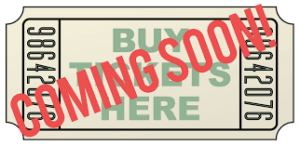 ---
Saturday, May 27th, 8pm, Price $10/$15: The Western Satellites
The Western Satellites: Description coming soon.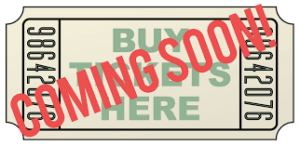 ---

Friday, June 2nd, 8pm, Price $20/$25: Switchback
For over two decades, Brian FitzGerald and Martin McCormack, known as Switchback, have entertained crowds with their unique American Roots ~ Celtic Soul blend of music. Brian and Marty play an exciting mix of mandolin, guitar, and bass. Their harmonies have won them comparisons to famous duos, such as the Louvin Brothers, the Everly Brothers, and Simon and Garfunkel. Their Celtic music is authentically Irish, with equal respect for traditional and modern artists and styles.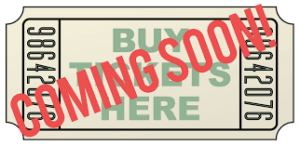 ---
 
Friday, July 14th, 8pm, Price $15/$20: Eric Taylor
Eric Taylor is a master storyteller and has been one of the finest southern songwriters for the last four decades. Influencing such well-known artists as Nanci Griffith, Lyle Lovett (both of whom have covered several of his songs) and Steve Earle, Taylor tours extensively throughout North America and Europe. He has appeared on Austin City Limits, Late Night With David Letterman, NPRs Morning Edition and Mountain Stage and BBC Radio. A mesmerizing performer whose shows will leave you wanting more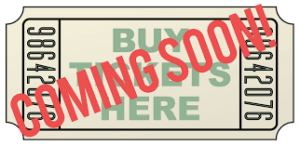 ---
Saturday, July 29th, 8pm, $35/$40: Chris Smither in Concert
A profound songwriter, Chris Smither draws deeply from the blues, American folk music, modern poets, and philosophers. Reviewers continue to praise his dazzling guitar work, gravelly voice and songwriting. Chris Smither grew up in New Orleans where he first started playing music as a child. Honing a synthesis of folk and blues for 50 years, Chris Smither is truly an American original. As Acoustic Guitar magazine wrote, Smither sings about "the big things  life, love, loss  in a penetrating and poetic yet unpretentious way."

---
More June & Beyond:
June 3rd: Sleepy Rubies
June 10th: The Yellow-Bellied Sapsuckers
June 23rd: Masillajta
June 30th: Kevin Buckley
July 1st: Greg Silsby & Dustin Greer
July 7th: The Mighty Pines
July 8th: Augusta Bottoms Consort
July 14th: Eric Taylor
July 15th: Sadie Hawkins Day
July 21st: Clarke Buehling
July 22nd: Ivas John & Gary Gordon
July 28th: Guitar Heroes Showcase (Tom Hall, Dave Black, Brian Curran)
July 29th: Chris Smither
August 4th: Finnegan's Wake
August 12th: Randle Chowning
August 19th: Spencer Bohren
August 25th: Kevin Bilcheck Band
August 26th: Gaslight Squares
September 1st: Tommy Halloran's Guerrilla Swing
September 16th: Andy Cohen
September 22nd: Ben Bedford
September 23rd: Gloria Attoun (CD Release)
October 6th: Sean Tyrrell
October 7th: Brian McNeill
October 13th: Scott Ainslie
October 14th: Fiddlers Four (Colin Blair, Thayne Bradford, Kevin Buckley, Geoff Seitz)
October 20th: Ameranouche
October 27th: Greg Klyma & Bill Poss
October 28th: Dennis Stroughmatt et l'Esprit Creole
November 10th: Open the Door for Three
December 8th/9th: Roughshop Holiday Party
December 16th: Jake's Leg Holiday Show
December 22nd: Kip Loui