All our ticket prices are discounted $5 for advance purchases.  For example, $10/$15 means ten dollars in advance or fifteen dollars at the door. Unless otherwise specified, advance tickets are available until noon on the day of the concert for evening shows, and 8AM on the day of the concert for Matinee shows, at brownpapertickets.com.  For any difficulties with online purchases, please call 1-800-838-3006.
DOORS OPEN 30 MINUTES PRIOR TO EACH SHOWTIME
---
---

Friday, December 21st, 8pm, $12/$15: Tommy Halloran's Guerrilla Party
Tommy Halloran returns to the Focal Point, this time with an army of guerrillas!
Tommy Halloran's Guerrilla Swing has been a mainstay on the St. Louis music scene for years. Voted 'Best Jazz' in the Riverfront Times in '14, '15, & '16, the band regularly features many of St. Louis' finest jazz musicians organized somewhat loosely under the THGS banner. Rather than rely on strict arrangements and coordinated practices, Halloran leads the band like a group of assassins, relying on the virtuosity and inventiveness of the individual musicians to create "the guerrilla sound."  With this approach the band moves easily from swing to Latin to blues to ballads, Halloran's original songs blending easily in to the standards and old chestnuts.
For this special concert, the band (usually a quartet) will expand its borders to feature many of the stellar musicians who are also regular "guerrillas" in a night of music: old, new, borrowed, and blue!  It will be loud, it will be quiet, it will be swinging and sweet. It will be a Guerrilla party for the ages.

---

Saturday, December 22nd, 8pm, $12/$15: The Wee Heavies
The Wee Heavies (Aaron Schiltz, Peter Merideth, Jay Harkey, and Steve Neale) return to the Focal Point for their only full concert during the holiday season. The Heavies started singing together in the Shaw Neighborhood of St. Louis in 2013. The mostly a cappella band has won a following with their mix of Scottish, Irish, and American folk music that combines tradition with innovation and weaves together a unique take on the songs they sing. With their voices (and occasional instrumental accompaniment) the Heavies create a sound rich in harmony with unexpected twists and an energy that has their audiences clapping, stomping, and singing along. Between songs, the lads are just as entertaining through their humorous rapport and engaging storytelling. For those looking to get into the Christmas spirit, on this special night, the Heavies will share with you some of their seasonal favorites. A Wee Bit of Christmas is a special show to see this holiday season.  Come unwind ahead of the holiday onslaught as The Wee Heavies spread good cheer!
Advance tickets have sold out for this event.  We will be putting in extra seating and will have a block of tickets available at the door.  Those tickets will go on sale when the doors open at 7:30.
---

Friday, December 28th, 8pm, Ticket price $12/$15: The Mason-Muller All Star Jazz Band
Join Wild Bill Mason and T.J Muller as they co-lead an 8 piece group featuring some of the finest traditional Jazz musicians St. Louis has to offer! Mason and Muller will both be on Cornets, Jacob Alspach will leave his usual banjo chair to play trombone, former St. Louis Ragtimer Eric Sager will be joining the band on clarinet, Marty Eggers on piano, the wonderful Virginia Tichenor on drums, and St. Louis' own Denny Scherrer on plectrum banjo. This is sure to be a fantastic concert of up beat Traditional Jazz, you are bound to leave with a smile.

---

Saturday, December 29th, 8pm, $12/$15: An Evening with Ryan Koenig: Releasing Focal Point Recordings Vol  1
2018 has been a long, rough and interesting year for me, but when life becomes a real lemon you can make some real lemonade!  This night will be a fitting close to 2018 at the Focal Point.  Being mostly off the road all year I've been able to reconnect with old friends and make plenty of new ones.  I can't even fit all of those friends on one show, but here's what I've got so far: Kellie Everett, Mat Wilson, Joey Glynn, Jack Grelle, Nick Pence, Jenny Roques and Jessica Adkins.  I'll also be playing plenty of old songs and a few new ones.  I've been fortunate enough to start a series of recording sessions at the Focal Point with Eric Stein at the helm, the first of which will be released at this show.
This will be the night the Focal Point breaks curfew.  I'm into a three set long show.  A bit more time with guests and for stories and what not, plus drinks and bathroom in between.  Come join us for a this very special show.
-Ryan Koenig-

---

Friday, January 4th, 8pm,  $12/$15: Keltic Reign With the Laws Sisters
It's a New Year's tradition now!  Start 2019 feeling good with a great evening of 'Celtic with a kick' from Keltic Reign!  The two youngest members, Holly and Ashby Laws, used to come up for one song when this band started, now they masterfully take the whole first set.  Bandleader, and their mom, Mitzi MacDonald, hails from Cape Breton, Nova Scotia and brings you music from her homeland, Newfoundland, Scotland, and Ireland as well as a few originals.  Perhaps you've been to her kitchen party "Christmas in the Kitchen", fourteen years in the running. Either way, It's always a party where we all feel like family, when Keltic Reign is in the house! www.mitzimacdonald.com

---

Friday, January 11th, 8pm, $12/$15: Second Annual Evening of Songs with Jack Grelle
Jack Grelle is a strong, idealistic songwriter from St. Louis, Missouri. Combining the styles of folk, traditional country, honky tonk, and rock and roll, Jack is able to capture the themes and tones of our country's past and present struggles and triumphs. 
These qualities recently led him to step outside of his normal role, touring and recording in Lavender Country with the music of Patrick Haggerty, a lifelong gay-rights activist who made the world's first gay country album. 
Jack's willingness to travel around genre lines is a testament to the urgency and restlessness of his artistry. This rambling spirit has brought him to over fifteen countries and three continents. In fact, this second annual "An Evening of Songs" at the Focal Point will once again be a send-off show as Jack departs for a Spanish tour. The night will be filled with a variety of acoustic and electric music. Special guests and some familiar faces. Be sure to buy your tickets ahead of time — this was a sell-out last year!

---

Saturday, January 12th, 8pm, $25 ADVANCE TICKETS AVAILABLE AT THE FOCAL POINT DURING SHOWS: Focal Point Semi-Annual Benefit Show: The Missouri Rounders/The Dust Covers
All proceeds from this event will go towards upgrading the sound equipment at the Focal Point.
The Missouri Rounders:
The Missouri Rounders are John Higgins, Thayne Bradford, Charlie Pfeffer, Vince Corkery, and Bob Breidenbach. You've seen them all before, but in this configuration they are going to make you smile!  The Rounders are probably more bluegrass than anything, but these people can play absolutely anything they want.  They sing, write songs, and find the best of old treasures from the country and bluegrass worlds. Their arrangements have been pared down to let the abundant three-part singing, and the beauty of the songs in general, take center stage, but there are always a few instrumentals thrown in for good measure!
The Dust Covers:
The Dust Covers, made up of four like-minded musicians, bring a ragged but sharp edge to the blade that is American music. Before the recording industry in the 1920s, genres were not used to differentiate styles in the same way they are today. The Dust Covers are a testament to this fact and exemplify the old approach, playing rags, old-time fiddle tunes, and some of the most lonesome blues being played today. Brian Curran, Adam Andrews, Colin Blair, and Nick Pence make up this powerhouse string band. You are in for a special night of songs you don't know by dead guys you ain't never heard of.
Tickets are also available at:
The Maya Cafe
2726 Sutton Blvd, Maplewood, M) 63143
The Elements of Design Studio
2718 Sutton Blvd, Maplewood, MO 63143
Music Folk
8015 Big Bend Blvd, Webster Groves, MO 63119
---

Friday, January 18th, 8pm, $12/$15: Stephanie Stewart -EP Release w/ Gary Hunt & Don Stewart
Stephanie Stewart, a St. Louis native, will be joined by Gary Hunt and Don Stewart for an evening of original music to celebrate the release of her first EP. The evening will feature music rooted in folk and Americana style with touches of old country and will include special guests throughout the show.

---
Saturday, January 19th, 8pm, $12/$15: The Red-Headed Strangers
The RHS (named, of course, after the legendary Willie Nelson album) bring a staggering knowledge of classic country, traditional American,old Irish and progressive songwriting to the table. Maureen Sullivan takes the lead with their amazing vocal harmonies. Add in piano, drums, and tons of strings from Brian Sullivan, Dan Sullivan, Tim Sullivan (yes, that's four Sullivan siblings), Mark Mason, Tom Coryell, and Brian Wiegert. Then you have a true, down-home, honkytonk family band!

---

Friday, January 25th, 8pm, $15/$20: Focal Point Friends of Old-time Music Presents: Willi Carlisle
Willi Carlisle is, according to The Washington Post, powerful: both down-home and brainy. With years of collecting folklore, playing or calling square dances, and working in the avant-garde, Willi Carlisle Goehring is a multi-faceted songwriter, performer, and instrumentalist on the banjo, guitar, fiddle, and accordion. With a style forged in the fire of Ozark old-time music and his ever-growing collection of antique music, Carlisle's musical stories hoot, stomp, and saunter through joys and troubles uniquely southern and timelessly true.

---
Saturday, January 26th, 8pm, $12/$15: Auset Music Project / BAJA
Auset Music Project:
Auset Sarno and her Music Project have been celebrating her birthday with The Focal Point for quite a few years now. It is always phenomenal and we're sure that 2019 will be no exception. Great songwriting, a few choice covers, superb musicianship on pedal steel guitar, bass, drums, six-string guitar and perfect vocals, a wide variety of special guests, and birthday cake for all.
BAJA:
Brad Sarno and Auset Sarno are the driving force behind Auset Music Project. John Wendland and Andy Ploof are the principal songwriters for The Wilhelms and Rough Shop. For months now, the four of them have talked about collaborating together to see what musical surprises can come out of this pairing of two musical duos. As this goes to print, the four have not yet had a rehearsal together. In short, this will be as much as about musical discovery for them as it will be for attendees of this show. Focal Point will be presenting this collaboration, BAJA, for their debut performance. Were not sure what to expect other than that it will be an acoustic and electric blend of instruments including, at times, guitar, bass, dobro, mandolin, pedal steel, harmonica and whatever else grips them and that material will include originals and carefully-chosen covers. We would tell you more if we knew more but it promises to be an evening of special entertainment!

---
Friday, February 1st, 8pm, $/$: Beppe Gambetta
Beppe was first known in this country as a monster flatpicker, on a par with the likes of Dan Crary and others. He has since broadened his approach, and is increasingly proving himself to be one of the true innovators of the acoustic guitar. Beppe still lives in his native Genova, Italy, but travels to North America at least three times each year. We are lucky to catch him on one of these tours!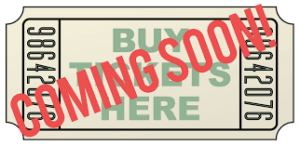 ---
Satuday, February 2nd, 8pm, $15/$20: WirePilots
The WirePilots are Dan Rubright, composer and guitarist, Ted Rubright, electro/acoustic percussion and Ric Vice, upright bass. The St. Louis based trio plays an eclectic mix of Dans compositions with a couple of covers thrown in from time to time. They improvise over chord changes so theyre comfortable calling it jazz or fusion, but there is an underlying pop sensibility that blurs traditional genre boundaries and appeals to listeners of all ages.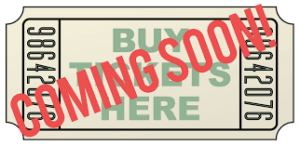 ---

Friday, February 8th, 8pm, $12/$15: Focal Point Friends of Old-time Music Presents: New Missouri Fox Hunters
The New Missouri Fox Hunters came together as an unintentional part of Ryan Koenig's healing from an accident in December of 2017.  The trio is made up of Alena Wheeler, Nick Pence, and Ryan Koenig.  Focusing on originals and obscure old-time songs, this group of song-writers and multi-instrumentalists has come into their sound rather quickly.  While attracted to each other through their calm demeanor this combination of folks is full of passion and energy.  One can see the memories playing back in their mind when they listen to Alena fiddling behind Nick and Ryan's vocals and complimentary banjo and guitar playing.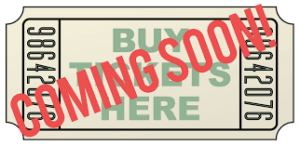 ---

Satuday, February 9th, 8pm, $15/$20: Richard Smith
When Richard Smith picks up a guitar, its a treat for the ears and the eyes. Audiences watch in amazement while his fingers dance over fret board and strings, and listen in delight, as melody and groove fill the room. Its a natural gift for him and we are delighted to have him back in St. Louis. While Richard really has a style of his own, you'll likely be treated to his very authentic renditions of tunes by a few of his old friends Chet Atkins and Jerry Reed as well as tunes reminiscent of  Django Reinhardt, Joe Pass, Doc Watson, Newgrass Revival, Albert Lee, Jorge Morel and others of their caliber. Believe us  this man is a guitar shark with very sharp teeth.  You DON'T want to miss this one!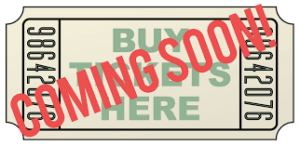 ---

Wednesday, February 13th, time TBA, $15/$20: Focal Point Friends of Old-time Music & Cajun Dance Present: T'Monde
Three remarkably accomplished young musicians come together in T'Monde, the Acadian phenomenon that Offbeat Magazine has called a creative fusion of classic country and out-of-the-way Cajun. With a combined 10 GRAMMY nominations between members Drew Simon (accordion, vocals), Megan Brown (guitar, vocals), and Kelli Jones (fiddle, guitar, vocals), T'Monde brings influences ranging from early Country music to ancient French and Creole ballads to present day Cajun music. Born out of friendship and a shared love for the music, T'Monde has developed a unique sound that is unmatched in Cajun music today. With their latest album,  Yesterdays Gone," the band showcases their influences and musicianship which makes their sound so special.
There will be room to dance, so bring your dancin' shoes!
Band website: http://www.tmonde.com/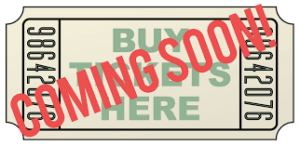 ---
Friday, February 15th, 8pm, $12/$15: Chimps Valentine's Day Show
Looking for a romantic night out near Valentine's Day? The Chimps can provide the…next best thing. The St. Louis-based vocal group will present a night of love songs, with string arrangements courtesy of the Rats & People. Singers John Krane, Dave Werner, Jesse Irwin, and Katie Jones will showcase original compositions and time-tested favorites. It's shaping up to be an unforgettable night of love, humor, and music. Oh, and there will be chocolate-covered bananas.

---
Satuday, February 16th, 8pm, $/$: TBA
Description coming soon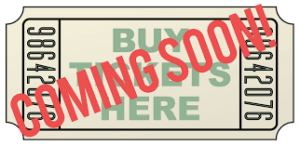 ---
Sunday, February 17th, TBA, $15/$20: Focal Point Friends of Old-time Music Presents: The Baker Family
Description coming soon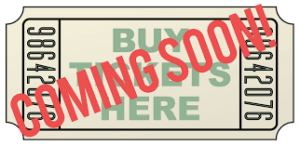 ---
Thursday, February 21st, 7:30pm, $12/$15: Pat Reedy
Description coming soon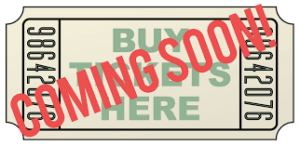 ---

Friday, February 22nd, 8pm, $15/$20: Focal Point Friends of Old-time Music Presents: Bob Bovee
Bob Bovee is a kindred soul: No one handles old-time cowboy and humorous songs better than him. His vocals are hauntingly rough. His guitar and harmonica are as good as you will ever hear. Whether performing in concert, playing for a barn dance, or on a recording, Bob leaves you wanting more.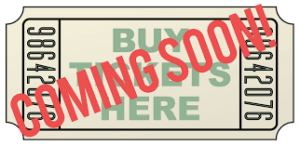 ---
Satuday, February 23rd, 8pm, $/$: TBA
Description coming soon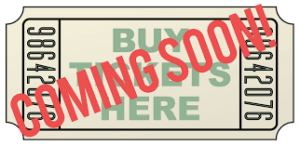 ---

Sunday, February 24th, 2pm MATINEE, $12/$15: Will Soll & Co.: "Bob Dylan and the Yiddish Poets"
Join us as Will Soll and friends take Yiddish poetry and song out of the realm of nostalgia and into the realm of modern creativity.   You'll quickly learn to expect from Yiddish song something comparable to what we expect from Dylan — a range that includes many things from the humorous to the poetic to the socially relevant, but which is not nostalgic.   The Dylan covers themselves are a great deal of fun, and the reframing of the Yiddish material will leave you with a different perspective.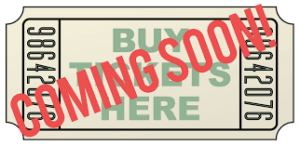 ---
March 2019 & Beyond:
March 1st: Greg Klyma
March 2nd: Switchback
March 8th: St. Louis Piano Summit: Ethan Leinwand / Christopher Parrish / Chase Garrett
March 9th: Andrew Calhoun
March 12th/13th: Dervish
March 14th: Gangspil
March 16th/17th St. Patrick's Day Celebration Eileen Gannon/Eimear Arkins
March 15th: The Vogts Sisters
March 22nd: Mound City Slickers*
March 28th: Tempest
March 29th: Frank Lee & Allie Burbrink*
April 5th: Boney Goat Band*
April 6th: Buddy Mondlock
April 11th: John McCutcheon
April 12th:-14th St. Louis Tionól
April 19th: Muriel Anderson
April 27th: Young Fiddlers Four
April 29th: Christopher Parrish- 2nd Annual Duke Ellington Birthday Show
May 10th: Spencer Bohren
May 11th: Dennis Stroughmatt Band: Tribute to Ray Price and His Cherokee Cowboys
May 18th: Missouri Rounders
June 14th: Riverbend*
June 22nd: Jakes' Leg
July 20th: Ricky Nye
July 27th Annual Guitar Showcase Dave Black / The Tom Hall / Brian Curran
September 6th: Pappy with a Hatchet
October 11th: John Batdorf
October 26th: Dennis Stroughmatt et l'Esprit Creole
November 23: The Road Apples Ride Again
November 24: The Road Apples Ride Again (2pm matinee)
December 28th: An Evening with Ryan Koenig
*Presented by Focal Point Friends of Old-time Music
**Presented by Focal Point Friends of Traditional Jazz, Blues & Ragtime