All our ticket prices are discounted for advance purchases.  For example, $10/$15 means ten dollars in advance or fifteen dollars at the door. Unless otherwise specified, advance tickets are available until noon on the day of the concert for evening shows, and 10AM on the day of the concert for Matinee shows, at brownpapertickets.com.  For any difficulties with online purchases, please call 1-800-838-3006.
DOORS OPEN 30 MINUTES PRIOR TO EACH SHOWTIME
---

Wednesday, July 17th, 7:30pm, $12/15: Focal Point Friends of Old-Time Music Present: Big Possum String Band
The Big Possum Stringband is setting out on their first
trans-continental tour since winning 1st place in the prestigious
Clifftop Old-Time Band competition! Armed with the Holy Trinity of old-time instruments (Tessa Dillon on fiddle, Seth Swingle on banjo and Evan McBrayer Collins on guitar), the Big Possum is young, excited, and wants to stay up all night. Expect pounding breakdowns, banjo showpieces, bittersweet fiddle melodies, high lonesome ballads, rounder songs, and attempts at humor (mostly banjo jokes); the Big Possum has something to please all discerning listeners.

---

Friday, July 19th, 8pm, $15/20: Focal Point Friends of Old-Time Music Present: Short Round String Band Album Release
The Short Round Stringband release their debut full-length album, Ain't No Part of Nothin', an old-timey tribute to the great Bill Monroe.  Founded in 2017 by duos Betse & Clarke and The Aching Hearts (KellyWells& Ryan Spearman), this pan-Missouri folk band presents a revival of old-time, country and southern mountain music that's fresh and relevant and enthralls new fans and long-time roots music devotees with their captivating personalities and consummate artistry.  Short Round Stringband is a group born of friendship, inspiration and passion for their musical heroes.
This Show has been postponed- Details to come.
---

Saturday, July 20th, 8pm, $15/20: Ricky Nye
Traditional blues, boogie woogie, and classic New Orleans jazz and R&B all come flying from the fingers of Cincinnati, OH pianist and vocalist RICKY NYE. The driving force behind the annual BLUES & BOOGIE PIANO SUMMIT held in Greater Cincinnati from 1999 to 2017, Ricky has been inducted into the International Boogie Woogie Hall Of Fame, voted "Blues Artist Of The Year 2013 & 2014" in Cincinnati's CEA Awards, and "Best Local Musician" by CityBeat Magazine's "Best Of Cincinnati 2013, 2014 & 2018" reader's poll. 
Ricky began his performing career at age twelve with his family's band, and in his twenties and thirties established working relationships and friendships with artist such as world renowned jazz guitarist Wilbert Longmire, Cincinnati blues icons Big Ed Thompson, H-Bomb Ferguson and fellow pianists Big Joe Duskin and Pigmeat Jarrett. 
For twenty years Ricky has maintained notoriety on an international level, performing his infectious blend of American roots music in solo, duo and combo settings in locales such as France, Germany, Belgium, the Netherlands, Spain, Vienna, England, and Switzerland. Ricky also celebrates a long-time performing and recording collaboration with "The Paris Blues Band", the very finest purveyors of swingin' blues and boogie in Paris, France.
"Known for its rollicking, foot-stomping jubilance, the boogie-woogie sound erupted from the American South during the late 1920s. This piano-centric subgenre of the jazz tradition drew its structural elements from the blues and spirituals, but introduced an intoxicating rhythmic complexity that inspired generations of young dancers. Ricky Nye is one of the nation's leading players and preservationists of boogie-woogie, stunning audiences with unmatched authenticity, virtuosic speed and playful arrangements"- Vail Jazz
More information can be found @ www.rickynye.com 

---

Friday, July 26th, 8pm, $15/20: Roy Book Binder
Roy has the goods: the original, the bare-knuckle, the low-down blues. Who can say they were friends with the Rev. Gary Davis, Pink Anderson and Robert Lockwood? And toured with Arthur Big Boy Crudup, Hot Tuna, JJ Cale & Bonnie Raitt ?  Roy can. He has the stories, the licks, and the mystery of timeless music in his fingers. Hes been featured on a PBS special and interviewed by Terry Gross on Fresh Air.  Hes also a regular at Fur Peace Ranch, where he teaches along with Jorma Kaukonen. When he brings his  Tour Bus  to town, a one-man blues-fest ensues. He plays and he entertains, feeding us music and stories, and the evening is a celebration for us all. Were privileged to have Roy here to preserveand extendthe tradition of great American blues music.

---

Saturday, July 27th, 8pm, $15/20: 6th Annual St. Louis Guitar Summit (Dave Black / The Tom Hall / Brian Curran)
St. Louis is rich in master guitarists, all of whom seem to know each other and to trade knowledge, insights, and hot licks; here are some of the best! After four iterations of the Focal Point's annual Guitar Heroes Showcase, these three know each other better than most. Each of them has a distinctive style — you'll hear raggy, bluesy, honky-tonk ranging into country, swing, jazz, and traditional world tunes — but they know how to work off each other to make great music together, and they always inspire each other to greater heights.

---
Friday, August 2nd, 8pm, $/:TBA
Description Coming Soon!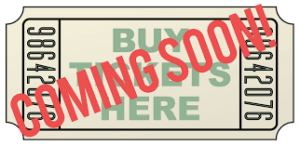 ---

Saturday, August 3rd, 8pm, $12/15: Greg Silsby & Mike Zanger
Greg Silsby (formerly front man for renowned bluegrass band Cumberland Gap) is a long, tall drink of mountain water, with a tenor voice that cuts through the air like a sharpened wing.  He's not smooth, he doesn't croon or wail, but his pitch is precise and his feel for original and traditional American material is convincing.  Greg will be joined by longtime friend, songwriter and guitarist Mike Zanger.   Don't miss this one!

---

Friday, August 9th, 8pm, $12/15: Adam Tanner
Adam grew up in northern California and was exposed to early blues, old- time, and bluegrass music in his early teens.  Proficient on fiddle, mandolin, and guitar, he spent countless hours slowing down records trying to catch every detail of the traditional music he loved.  Over the last twelve years Adam has toured both the US and Europe as a member of The Crooked Jades, The Hunger Mountain Boys, and The Twilite Broadcasters.  Adam teaches private lessons from his home and has been on staff at The Swannanoa Gathering music camp for the last eight years, and he is currently on the faculty of the Bluegrass, Old Time, and Country Music program at East TN State University, and so far has produced eight recordings of traditional music.
Adam Tanner will present an evening of traditional American music in two parts: the first half of the evening will feature Jim Nelson joining Adam on guitar to play old-time fiddle tunes and songs from locations all over America including Tennessee, Alabama, Texas, Kentucky, and North Carolina along with a handful of mandolin tunes composed by Bill Monroe. In the second half of the evening, Valerie Jo Kirchhoff and Ethan Leinwand will join Adam to play some great blues from the 1920's and 30's.

---

Sunday, August 11th, 1:30pm MATINEE, $15/$15: Brian Curran CD Release
Come help us celebrate the release of Brian Curran's new CD By Myself Alone!   Brian will be performing the entire song list from the disc as well as his favorite originals and covers.  Part of the ticket sales will be donated right back to The Focal Point!  So come show your support for one of your favorite local musicians and one of your favorite venues in St. Louis in one day!  Admission will be $15.00, but if you pay $20.00, you'll get a copy of the new CD!

---

Friday, August 16th, 8pm, $12/15: Focal Point 3rd Annual Traditional Jazz Series: Joe Park and friends 2nd Annual Django Guitar Summit with Gary Hunt, Paul Davis, and Eric Slaughter
St. Louis-based jazz guitarist Joe Park brings together some of his favorite players for a tribute to the great gypsy jazz guitarist, Django Reinhardt. The musicians represent a variety of backgrounds, including modern jazz, Western swing, and gypsy jazz.  One thing they all have in common is a love for Django Reinhardt.  Guitarists include: Joe Park, Eric Slaughter, Gary Hunt, Paul Davis, and John Miller.

---

Saturday, August 17th, 8pm, $15/20: Focal Point 3rd Annual Traditional Jazz Series: The Chicago Cellar Boys
Formed in 2017, the Chicago Cellar Boys is a five-piece band specializing in the jazz and hot dance music of the 1920s and 30s.  Comprising multi-instrumentalist Andy Schumm, reedman John Otto, pianist and vocalist Paul Asaro, banjoist and guitarist John Donatowicz, and tubist and bassist Dave Bock, the band can also be regularly seen playing for dances, parties, concerts, and other events.  The band prides itself for its attention to detail and professionalism, and as such is at home in any situation.  

---

Friday, August 23rd, 8pm, $12/15: Focal Point 3rd Annual Traditional Jazz Series: Rudy Torrini Swing Project
Certain songs reach us at various points in our lives, carrying with them experiences that have an indelible influence on us.  Join St. Louis composer and musician Rudolph Torrini for a slice of his jazz influences from the 1920s through the 1940s, as played by the Rudy Torrini Swing Project! The Rudy Torrini Swing Project features Rudy Torrini on clarinet, Eric Slaughter on guitar, Mary Ann Schulte on piano, Kevin O'Connor on drums, and Jon Weiss on bass.

---

Saturday, August 24th, 8pm, $15/20: Focal Point 3rd Annual Traditional Jazz Series: Clint Baker: A Tribute to the Cornet Kings of New Orleans (Featuring T.J. Muller & Wild Bill Mason)
Multi-instrumentalist Clint Baker (San Francisco) is known internationally among traditional jazz fans as a prolific champion of New Orleans-style jazz music. Throughout his career he has worked alongside jazz greats such as Bob Helm and Big Bill Bissonnette, and as a younger musician he received advice and encouragement from Percy Humphrey (Preservation Hall/ Eureka Jazz Band).  Today, Clint Baker is a leading authority on the performance of New Orleans-style jazz and can be heard regularly at jazz festivals around the country as well as weekly in his hometown of San Francisco.  For his Focal Point debut he will lead the audience through an entertaining and educational evening discussing and performing the music of several influential New Orleans cornet players including King Oliver, Louis Armstrong, Bunk Johnson, and more! On stage he will be accompanied by a band including local jazz cornet legend Bill Mason (the St. Louis Ragtimers) and British multi-instrumentalist T.J. Muller.

---

Friday, August 30th, 8pm, $12/15: Focal Point 3rd Annual Traditional Jazz Series: Miss Jubilee
Guaranteed to make you want to dance, shimmy, shake, or at the very least tap your feet!  Miss Jubilee has been entertaining audiences since 2007 with their exciting blend of authentic hot jazz, hokum, and low-down blues from the 1920s-1940s.  Led by powerhouse vocalist Valerie Kirchhoff (aka Miss Jubilee) and backed up by a swingin' horn-fueled rhythm section, their one-of-kind repertoire draws heavily from the bygone era of St. Louis and Chicago's South Side.  Miss Jubilee inspires and excites fans of all ages, and definitely makes you want to dance!

---

Saturday, August 31st & Sunday, September 1st, 8pm, $15/20: Focal Point 3rd Annual Traditional Jazz Series: Shake 'Em Up Jazz Band 
Since their formation in 2016, The Shake 'Em Up Jazz Band has enjoyed a steady stream of bookings at various New Orleans clubs and festivals, including Preservation Hall and the New Orleans Jazz and Heritage Festival. The band includes St. Louis favorite (and former Pokey LaFarge band member) Chloe Feoranzo on clarinet and vocals.  Chloe and her quartet sold out their Focal Point Friends of Traditional Jazz, Blues, and Ragtime show earlier this year.  Also featured is Marla Dixon on trumpet and vocals  (Marla is also the leader of the Shotgun Jazz Band; Shotgun headlined our inaugural jazz series in 2017).  Additionally, the band includes: Molly Reeves on guitar and vocals, Haruka Kikuchi on trombone, Julie Schexnayder on bass, and Defne 'Dizzy' Incirlioglu on washboard.  Last year, the band headlined Focal Point's Second Annual Jazz Series and sold the room to absolute capacity; crowds of people who missed out on tickets listened from the street.  In a response to last year's huge demand, we are excited to welcome The Shake 'Em Up Jazz Band back to our stage for TWO performances. Get your tickets early as we expect both shows to sell out!
Tickets Night 1: Saturday, August 31st

Tickets Night 2: Sunday, September 1st

---
Friday, September 6th, 8pm, $12/15: Pappy with a Hatchet
Description coming soon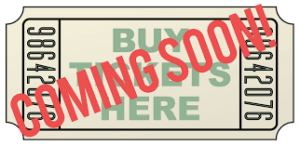 ---

Saturday, September 7th, 8pm, $15/20: Focal Point 3rd Annual Traditional Jazz Series: The Arcadia Dance Orchestra
The Arcadia Dance Orchestra (TADO) is an eleven-piece jazz band which performs the music of the 1920s-30s.  Led by local bandleader and multi-instrumentalist T.J. Muller, TADO was formed in early 2017.  The group consists of many young talented musicians, enthusiastic about re-creating the wonderful music of the jazz age on an array of instruments including piano, a full authentic 1920s drum set, reeds from soprano to bass sax, trumpets, trombones, violin, banjo, and more.  On an average gig the band will play a mixture of familiar 1920s tunes transcribed from records, such as East St. Louis Toodle-oo by Duke Ellington, as well as performing period stock arrangements of the era, such as you might have heard in dance halls of the time. TADO also performs original arrangements of 1920/ 30s classics, and proudly performs St. Louis arrangements, taken from 78RPM records of 1920s bands recorded right here in St. Louis almost 100 years ago.
Tickets Night 1: Saturday, September 7th (Seated Show)

Tickets Night 2: Sunday, September 8th (Dance Show)

---

Wednesday, October 9th, 7:30pm, $20/25: Focal Point Friends of Old-Time Music Present: Compton & Newberry: A Return to the Roots of Bluegrass
Mike Compton and Joe Newberry mine one of the more neglected segments of country music history: the period during the '30s and '40s when brother duet music was transitioning into what is known today as bluegrass. Both masters of the bedrock instruments of old-time music, they collaborate with a vision that is both modern and ageless.  As virtuosos of old-time mandolin, banjo, and guitar, they dig deep into early country music and blues.  With a seemingly limitless library of brother duets, audiences can expect to hear their favorite tunes along with traditional instrumentals, mother ballads, and award-reaping originals.  Their combined pedigree has enabled them to reach millions of people, including the more than four million regular listeners of A Prairie Home Companion and also the devoted fans of the Grammy Award-winning O Brother, Where Art Thou and Cold Mountain soundtracks.
"There are powerful people in every walk of life. Mike Compton is the General George Patton of the mandolin." – CyberGrass.com
Mike Compton is a Grammy Award-winning, IBMA Mandolin Player of the Year nominee, mandolinist for the Nashville Bluegrass Band, and longtime steady sideman to the late John Hartford.  He has entertained from Carnegie Hall to the White House — and lots of good folks' houses in between.  The New York Times calls him "a new bluegrass instrumental hero."  He has made music with such diverse notables as the iconic Dr. Ralph Stanley, British rock legend Elvis Costello, guitar virtuoso David Grier, and producer T-Bone Burnett.  He has performed on 100+ CDs in a variety of genres with some of the most beloved artists of our day.  At heart, Mike Compton is a preservationist, continuing the music that Bill Monroe innovated on the mandolin and which set the standard for two generations of bluegrass mandolin players.
"His lyrics read like a cross between Longfellow and Johnny Cash…The muse is sometimes gentle and other times rough. But she never strays too far from Joe Newberry's side." – Indyweek
Joe Newberry is a prizewinning guitarist, songwriter, and vocalist known far and wide for his powerful banjo playing.  He won the songwriting prize for "Gospel Recorded Performance" at the 2012 IBMA Awards for his song "Singing As We Rise", and was co-writer (with Eric Gibson) of the 2013 IBMA "Song of the Year," "They Called It Music."  A longtime guest on A Prairie Home Companion, he was a featured singer on the Transatlantic Sessions 2016 tour of the U.K., and at the Transatlantic Session's debut at Merlefest in 2017.  Growing up in a family full of singers and dancers, he took up the guitar and banjo as a teenager and learned fiddle tunes from great Missouri fiddlers.  He moved to North Carolina as a young man and quickly became an anchor of the incredible music scene in the state.

---

Wednesday, October 16th, 7:30pm, $25/30: Focal Point Friends of Old-Time Music Present: Larry Sparks and the Lonesome Ramblers
Larry Sparks is a dedicated leader in the field of bluegrass music and is among the most widely-known and respected touring musicians in bluegrass and gospel music today.  Larry began his career in the mid-1960s as guitarist with the Stanley Brothers and later became lead vocalist for Ralph Stanley and the Clinch Mountain Boys.  Larry went on to form his own band in 1969 (The Lonesome Ramblers) and over the years he has released many albums, delighting countless fans with his soulful vocals and unparalleled musicianship.  This year he will be celebrating 50 years with Larry Sparks & The Lonesome Ramblers.
Among the many prestigious venues where Larry has performed are the Grand Ole Opry, Austin City Limits, and many other PBS appearances.  He and the Lonesome Ramblers have toured extensively throughout the United States, Canada, and Japan.
Larry has been recognized as the International Bluegrass Music Association's Male Vocalist of the Year.  Larry was also awarded Album of the Year and Recorded Event of the Year with his album Larry Sparks 40, featuring several artists such as Alison Krauss, Vince Gill, Ralph Stanley,    Ricky Skaggs, Tom T. Hall, and many more.  In addition, Larry received the honor of being inducted into the Bill Monroe Bluegrass Hall of Fame.  He has also been inducted into The George D. Hays (founder of the Grand Ole Opry) Hall of Fame.  Larry was inducted into the International Bluegrass Music Association's Hall Of Fame October 1st 2015.
Larry's 50th Celebration CD in bluegrass music was released August 5th 2014 and features bluegrass legends Ralph Stanley, Curly Seckler, Bobby Osborne, Jesse McReynolds, Alison Krauss, and Judy Marshall. The single from the CD (titled "Bitterweeds") went to number one on Bluegrass Today AirPlay Direct. His latest CD is Larry Sparks Vintage. 
Throughout his long career Larry has stuck with what works.  He has followed his vision and he has made an enormous contribution to the music. Larry Sparks has kept his music real.

---
September 2019 & Beyond:
September 13th: The Creek Rocks*
September 15th, matinée: Will Soll: A Yid in Amerika
September 20th: Sweetie and the Toothaches
September 27th: Pete Morton
September 28th: Brian McNeill
October 5th: HigLeeWils (Emily Higgins, Larry Lee, and David Wilson)
October 11th: John Batdorf
October 19th: Letho & Wright
October 26th: Shari Kane and Dave Steele
November 3rd: The Baker Family*
November 8th: Rogers and Nienhaus
November 16th: Dennis Stroughmatt et l'Esprit Creole
November 22nd: Rum Drum Ramblers
November 23: The Road Apples Ride Again
November 24: The Road Apples Ride Again (2pm matinee)
November 29th: An Evening with Nick Pence
December 6th: Rough Shop Christmas Extravaganza Night One
December 7th: Rough Shop Christmas Extravaganza Night Two
December 8th: Rough Shop Christmas Extravaganza Sunday Matinee
December 13th: Farshid Soltanshahi, Dave Black & Sandy Weltman 3rd Annual Holiday Show
December 14th: Jake's Leg 8th Annual Dance Party
December 27th: T.J. Muller**
December 28th: An Evening with Ryan Koenig
*Presented by Focal Point Friends of Old-time Music
**Presented by Focal Point Friends of Traditional Jazz, Blues & Ragtime
***Third Annual Focal Point Traditional Jazz Series