All our ticket prices are discounted $5 for advance purchases.  For example, $10/$15 means ten dollars in advance or fifteen dollars at the door. Unless otherwise specified, advance tickets are available until noon on the day of the concert for evening shows, and 10AM on the day of the concert for Matinee shows, at brownpapertickets.com.  For any difficulties with online purchases, please call 1-800-838-3006.
DOORS OPEN 30 MINUTES PRIOR TO EACH SHOWTIME
---
---

Friday, March 22nd, 8pm, $12/$15: Focal Point Friends of Old-Time Music Presents: Mound City Slickers
The Mound City Slickers play old-time string band music with passion, drive, and a great sense of humor.  Hailing from the St. Louis region, The Slickers are in high demand for house concerts and for contra and square dances throughout Missouri and Illinois.  Steeped in tradition, their concerts are a unique mix of hard-driving dance tunes, country harmonies, midwest fiddle tunes, rags, and other surprises that have made them favorites of the old-time string band scene.  Their high-energy playing and ear for a good tune make for good listening, good dancing, and good times.  The band is Sean Belt (ukuleles), Lindell Blackford (fiddle & mandolin), Bob Clark (banjo), Rich Egan (piano), Bill Stewart (fiddle), and new kid Rich Hibbs (guitar).

---

Saturday, March 23rd, 8pm, $15/20: Focal Point Friends of Traditional Jazz, Blues & Ragtime Present: The Bailsman

---

Wednesday, March 27th, 7:30, 20/$25: Songbird Cafe
Karen Choi
Elliot Pearson
The Deep Hollow
Doors 6:45PM Show 7:30PM

---

Thursday, March 28th, 7:30pm, $20/25: Tempest
Our old friends, multi-national (Norway/ Cuba/ California/ Missouri) Celtic rockers, are celebrating 31 years on the road this year!  They dazzle crowds with a blend of Scottish, Irish, Norwegian, and original songs and tunes on fiddle, double-necked electric mandolin, drums, guitar, and bass.  Their energy is infectious, their musicianship is impeccable, their knowledge of their sources is extensive, and their sound is indescribable!  You will most likely get up and dance.

---

Friday, March 29th, 8pm, $15/$20: Focal Point Friends of Old-Time Music Presents: Frank & Allie Lee
Frank Lee and Allie Burbrink Lee present songs and tunes from the rural South, spanning bluegrass, old-time, blues, and spirituals.  After a few years of collaborating, they took their duo act on the road in January 2016, with Frank playing guitar, slide guitar, and banjo and Allie playing guitar, banjo, and harmonica.  They can also be heard trading off lead and harmony vocals in their duo and with their old-time string band The Freight Hoppers.
A passion for traditional songs and tunes from the rural South has fueled Frank's love of performing for the past 40 years.  As a founding member of The Freight Hoppers, he has shared this passion with audiences all over the United States, Canada, and northern Europe.  His repertoire has a range of old-time music that spans raw blues from the Mississippi Delta to the hillbilly music recorded in the 1920s.  Banjo players all over the world study and emulate Frank's signature clawhammer sound.
Allie Lee is a founding member of The Whipstitch Sallies, a bluegrass-influenced band from Indiana that toured in North Carolina, Colorado, and Hawaii in addition to a busy local schedule.  She works with the Wernick Method Bluegrass Jamming organization and performs in the duo and with The Freight Hoppers.
Frank and Allie also organize an old-time music retreat in the Great Smoky Mountains in early April called the Banjo-Fiddle Frolic.

---

Saturday, March 30th, 8pm, $12/15: Cree Rider & Cara Louise
Cree Rider:
After living on both coasts from 2005 to 2012, making music and touring the United States, Cree Rider moved back to his hometown of St. Louis in April 2012.  Cree promptly started the americana/country-influenced Cree Rider Family Band with his then-fiancée and now-wife, Cheryl Wilson Rider.  Cree Rider Family Band is known for their original compositions, as well as an array of country covers.  They have two full-length feature albums and an additional album solely dedicated to covering the songs of country songwriter Misisipi Mike Wolf, Cree's pal and former bandmate.  Cree Rider Family Band continues to travel wherever the road may lead them, entertaining audiences along the way.
Cree has notably had songs featured on television shows such as True Blood, Justified, Wynona Earp, Heartland and Bloodline (among others).  Other former and current bands include Misisipi Rider, The Mission Three, ARR!!!, Lamp Commander, Cree Rider Band, and Cree Rider's Country Cousins.  You can also often find Cree playing music as a solo acoustic act, or as a frequent guest member of Sean Canan's Voodoo Players.
Cree's current project, simply called Cree Rider, features a mixture of new songs, rearranged classics and some unexpected cover tunes.  The backing band features Adam Donald on pedal steel and electric guitar, Simon Chervitz on bass guitar, and Scotti Iman on drums.  There's also always the possibilty of some special guest appearances from the extended musical Family.
No matter where, when or which band Cree is playing with, you can always expect to enjoy the depth of the songwriting, the good tunes, and Cree's great voice, sense of humor and warm charm.  You can keep updated on all of Cree's musical endeavors at www.creerider.com
Cara Louise:
Cara Louise is a singer songwriter from St. Louis, MO.  Her backing band includes Adam Donald (guitar, steel), Simon Chervitz (bass), and Scotti Iman (drums).  Cara Louise's sound combines earnest lyrics and twangy vibrato with rock and roll riffs and haunting steel guitar.  While paving her way as an up-and-coming artist, Cara has supported a number of touring acts over the course of her career including Lilly Hiatt, Futurebirds, Blank Range, Sammy Brue, and Pearl Charles.  Major influences include Bob Dylan, Carole King, and Leonard Cohen; among contemporary alt-country acts, Wilco, Ryan Adams, and Brandi Carlile. Cara began singing and performing at age four when she was cast as Tiny Tim in a local production of A Christmas Carol.  She continued musical theatre through her preadolescent years, before discovering a love for underground music and indie festivals in her teens.  From the time she could write, Cara logged journals of poetry and short stories — eventually graduating with a degree in creative writing — but it wasn't until she left college at Southeast Missouri State that she began teaching herself guitar.  With a new tool for songwriting, Cara Louise cut her teeth performing at open mic nights in St. Louis while finishing her degree at Webster University.  In 2013, Cara formed her own band and self-released her first set of recordings, To Be Dead Is To Be Known, recorded at Sherpa Studios.  The six-song EP, inspired by 1960s Nashville, includes a Patsy Cline-esque ballad, a political satire, and a progressive title track about artistry and death.  After briefly touring the Midwest, Cara Louise Band released their debut LP Fire's Out through Gaslight Records in 2016. Fire's Out is an eclectic mix of tracks highlighting the singer's ability to bend genre without losing the familiarity in her thematic story telling.  From "Past My Prime," a song refuting societal pressure to "Aimless Lee," a classic cowboy tale, this LP covers everything from folklore to hard-hitting existential anxieties.  Leaning harder on her 1970s folk and classic-rock influence, Cara Louise is currently working on a five-song collection with producer and songwriter David Beeman of Native Sound Studios (release date TBA). 
"The Cara Louise Band creates a style of country-rock that showcases the alternating moods of strength and frailty in its singer's voice." -RFT     
"What you'll hear are the band's tightly constructed, classic-country-referencing songs given flight by Cara's strident and commanding vocals." -RFT
"Classic country sounds partner with Americana sensibilities and a clear path for Cara's keen songwriting." -I Went To A Show

---
Sunday, March 31st, 2:30pm, $10 at the door: Spring Cajun Dance at Focal Point with the Southside Creole Playboys
Put some SPRING in your step at the Cajun dance with music by the Southside Creole Playboys. The Playboys include Thayne Bradford fiddle/vocals, Tom Martin on accordion, Steve Bauer guitar/vocals.  Quick-start Cajun 2-step & waltz dance lesson at 1:45pm, followed by dancing to live music 2:30-4:30pm. No experience or partner necessary, $10 admission at the door. Come pass a good time with us. If you plan to dance, smooth-soled shoes recommended. If you would like to just listen & take in the energy of the music, seats will be available.
---
Friday, April 5th, 8pm, $12/$15: Focal Point Friends of Old-Time Music Presents: Boney Goat Band
The Boney Goat Band has been playing together in various configurations since the mid '90s. Their first configuration (and their first CD) featured the late, great Steve Mote, Rich Hibbs and Mike Saputo. Soon after they were joined by Lindell Blackford, who also appeared on  their 1998 concert recording "Live at the Sheldon". Since Steve's untimely passing in 2002, Rich, Lindell, and Mike have carried on, playing several concert venues in and around St.Louis, and also for contra dances and private parties. This will be The Boney Goat Band's debut at the Focal Point, and we're looking forward to it.
So come on out for a fun evening of lively and unique old-time fiddle tunes, and songs featuring Rich Hibbs on banjo, Lindell Blackford on fiddle, and Mike Saputo on guitar.

---

Saturday, April 6th, 8pm, $15/20: Buddy Mondlock
Buddy Mondlock writes songs. He does it so well that some great songwriters have recorded his songs on their own albums. Guy Clark, Nanci Griffith, and Janis Ian, to name just a few. He's not going to pin your ears back with those songs. He's going to draw you into his world. Where a single snowflake follows the trajectory of a relationship, where you get your pocket picked by a Roman cat, where you might swim over the edge of the world if you're not careful and where dreams that don't come true still count. We recommend this one.

---

Thursday, April 11th, 7:30pm, $35/$40: John McCutcheon: Celebrating Pete Seeger's 100th Birthday
John McCutcheon has emerged as one of our most respected and loved folksingers. As an instrumentalist, he is a master of a dozen different traditional instruments, most notably the rare and beautiful hammer dulcimer. His songwriting has been hailed by critics and singers around the globe. His thirty recordings have garnered every imaginable honor including seven Grammy nominations. He has produced over twenty albums of other artists, from traditional fiddlers to contemporary singer-songwriters to educational and documentary works. His books and instructional materials have introduced budding players to the joys of their own musicality. And his commitment to grassroots political organizations has put him on the front lines of many of the issues important to communities and workers.
The  Focal Point welcomes John Mccutcheon back to our stage for a sure-to-sell-out performance. 
"John McCutcheon is not only one of the best musicians in the USA, but also a great singer, songwriter, and song leader. And not just incidentally, he is committed to helping hard-working people everywhere to organize and push this world in a better direction." — Pete Seeger
"The most impressive instrumentalist I've ever heard."
— Johnny Cash
"He has an uncanny ability to breathe new life into the familiar. His storytelling has the richness of fine literature."
— Washington Post
"Calling John McCutcheon a 'folksinger' is like saying Deion Sanders is just a football player."
— Dallas Morning News

---
Friday, April 12th through Sunday April 14th: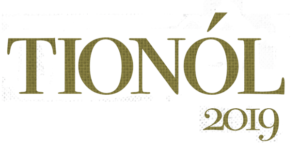 FRIDAY – April 12th
7:30 PM – Concert
at The Focal Point, 2720 Sutton, 63143
(Sessions following the concert) 
SATURDAY – April 13
---

Friday, April 19th, 8pm, $15/20: Muriel Anderson
One of the world's foremost fingerstyle guitarists and harp guitarists, Muriel Anderson is the first woman to have won the National Fingerstyle Guitar Championship. An engaging performer, her obvious joy of music, humor, and facility across musical genres is revered by guitarists and audiences worldwide. She has recorded with country legend Chet Atkins, performed in New York with Les Paul, across the globe solo, in ensemble, and with orchestras. She is a prolific composer of music on guitar and harp guitar.

---

Wednesday, April 24th, 7:30, $25/$30: Songbird Cafe
Stephanie Lambring
Kat Higgins
Natascha Myers
JoyBeth Taylor
Doors 6:45PM Show 7:30PM

---
Sunday, April 21st, 3pm MATINEE, $12/15: Lula Wiles with Ryan Koenig & the Goldenrods
What will we do? For Lula Wiles, the trio made up of Isa Burke, Eleanor Buckland, and Mali Obomsawin, the question is central to the creation of their music—and it's the title of their sophomore album, out in 2019 on Smithsonian Folkways Recordings. "We wanted to make an album that reflected, in a current way, what we are all staying up late thinking about and talking about over drinks at the dinner table," says Obomsawin. "What is everyone worried about, confiding in their friends about, losing sleep about?" Anchoring the band's sharp, provocative songcraft is a mastery of folk music, and a willingness to subvert its hallowed conventions. They infuse their songs with distinctly modern sounds: pop hooks, distorted electric guitars, and dissonant multi-layered vocals, all employed in the service of songs that reclaim folk music in their own voice. The musicians take turns in different roles––Burke and Buckland on guitar and fiddle, Obomsawin on bass, all three singing and writing—but no matter who's playing what, they operate in close tandem. All three members grew up in small-town Maine, and the band came of age in Boston's lively roots scene. Since then, they have toured internationally, winning fans at the Newport Folk Festival and the Philadelphia Folk Festival, garnering acclaim from NPR Music and a Boston Music Awards nomination, and sharing stages with the likes of Aoife O'Donovan, the Wood Brothers, and Tim O'Brien. Lula Wiles exists in the tense space where tradition and revolution meet, from which their harmonies rise into the air to create new American music.

---
Friday, April 26th, 8pm, $/: Focal Point Friends of Traditional Jazz, Blues & Ragtime Present: Joe Park and the Hot Club of St. Louis
The Hot Club of St. Louis is an all-star line up the city's finest gypsy jazz musicians led by guitarist Joe Park. The group will perform many of the classics made famous by Django Reinhardt and the Hot Club of France as well as some of Park's own original compositions.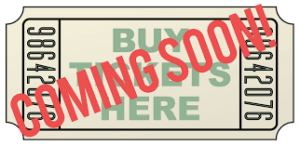 ---

Saturday, April 27th, 8pm, $15/20: More Fiddlers Four: Colin Blair/Alena Wheeler/ Robert Ryan/ Alyssa Avery
Colin Blair has been fiddling around St.Louis for many years now.  His group The Root Diggers has brought traditional fiddle music to many venues, festivals and Barn dances across the Midwest.  His love for the fiddle and the music within is obvious. He specializes in Ozark and Appalachian styles.
Alena Wheeler is a founding member of The Root Diggers who is currently playing with The New Missouri Fox Hunters.  She has extensive fiddle and violin knowledge that has taken her all over the country to perform and compete. Alena hails from Baltimore, and has a vast knowledge of east coast styles and repertoire. 
Robert Ryan is a traditional Irish fiddler from London, who grew up immersed in the thriving Irish musical community of that city. Robert was encouraged to learn the tin whistle from a young age, and took up the fiddle at the age of eight, learning from the great Clare fiddler Brendan Mulkere. He has recently moved to St Louis, where he performs and teaches.
Alyssa Avery has been playing violin for two decades, ten years professionally. Ms. Avery graduated from Webster University with a Bachelor's in Music, with emphasis on Jazz Performance. She has become known as one of the most versatile violinists in the area. She regularly performs  with a klezmer band, jazz ensembles, in pit orchestras, while also touring nationally with her folk trio Mt. Thelonious. She teaches fiddle classes at the Folk School as well as keeps a private lesson studio. She is also one of the founders of the St. Louis String Collective, a nonprofit dedicated to promote creative, multi-genre string instrument playing through education and performance.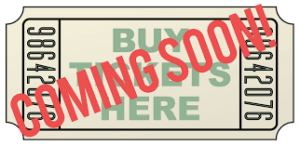 ---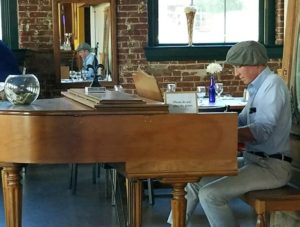 Monday, April 29th, 7:30pm, $15/$20: The Duke's Ambassadors: Duke Ellington's 120th Birthday: Ellington Plugged In 
Happy Birthday to the legend. Join four of St. Louis' finest jazz musicians as they honor one of the true titans of jazz, Duke Ellington. It is in honor of his great genius that The Focal Point & The Christopher Parrish Quartet are proud to present the second annual Duke Ellington Birthday Celebration Concert.  Duke was positively electric in his music and influence on jazz; Christopher Parrish is proud to present a night of all electric instrumentation, something rarely heard in conjunction with Duke's popular music and in a small-group setting. The members of the Christopher Parrish Quartet will be announced late February.
Christopher Parrish (Jazz Pianist/Band Leader):
Christopher prides himself on his virtuoso technique, power and breadth as an improviser. Speaking in terms of genre, his greatest passion lies not in any one style of jazz but in the components of jazz music itself. Christopher comes from a highly musical family. Although he hated the idea of formal piano lessons as a child, he took to teaching himself with obsessive determination. Originally from Indiana, he moved to St. Louis in 2017 to further his career in music. Both fiery and contemplative, his playing is often characterized by dramatic changes in mood and texture. In addition to his solo playing around the St. Louis area, Christopher is excited for the 2nd Annual Duke Ellington birthday show here at the Focal Point in April; The Focal Point is delighted to welcome him back!

---
May 2019 & Beyond:
May 10th: Ron Edwards with Jon Erblich & Brian Curran
May 11th: Dennis Stroughmatt Band: Tribute to Ray Price and His Cherokee Cowboys
May 18th: Missouri Rounders
June 1st: Anne Hills
June 14th: River Bend*
June 15th:  Dick Hensold and Patsy Byrne
June 22nd: Jake's Leg
July 20th: Ricky Nye
July 27th Annual Guitar Showcase: Dave Black / The Tom Hall / Brian Curran
September 6th: Pappy with a Hatchet
October 5th: HigLeeWils (Emily Higgins, Larry Lee, and David Wilson)
October 11th: John Batdorf
October 26th: Dennis Stroughmatt et l'Esprit Creole
November 23: The Road Apples Ride Again
November 24: The Road Apples Ride Again (2pm matinee)
December 28th: An Evening with Ryan Koenig
*Presented by Focal Point Friends of Old-time Music
**Presented by Focal Point Friends of Traditional Jazz, Blues & Ragtime