All our ticket prices are discounted $5 for advance purchases.  For example, $10/$15 means ten dollars in advance or fifteen dollars at the door. Unless otherwise specified, advance tickets are available until noon on the day of the concert at brownpapertickets.com.  For any difficulties with online purchases, please call 1-800-838-3006.
DOORS OPEN 30 MINUTES PRIOR TO EACH SHOWTIME
---
---
---

Friday, May 25th, 8pm, $15/$20: Paddy Keenan & Kevin Buckley with Opening set by the Wee Heavies
"If any Irish musicians merit the term 'Legendary', then Uilleann piper, Paddy Keenan would appear high on the application list!"
Paddy Keenan was a founding member of the unsurpassable Bothy Band, the Irish group that did so much to bring about a resurgence in traditional Irish and other Celtic music in the 1970s. The Bothy Band forever changed the face of Irish traditional music, merging a driving rhythm section with traditional Irish tunes in ways that had never been heard before. Each of the members of that group went on to make huge contributions to live and recorded Celtic music, and Paddy is no exception. Over the years, he has combined with an all-star list of musicians, touring the world and continuing to forge new alliances with other genres, yet remaining in touch with his Irish traditional roots.
Paddy's instrument is the uilleann pipes, the national bagpipe of Ireland, in which the air supplied to the instrument comes solely from bellows worked by the arm, not from blowing through a mouthpiece. He was twice voted top uilleann piper by the Irish Music Association and is recipient of a 2011 Irish Music Association Lifetime Achievement Award.
Paddy is a longtime, dear friend of the Focal Point. Though technically 'retired' and not touring, Paddy is a born and raised traveler and still ventures out from time to time to visit the places he likes best and play for the audiences he likes best. We are infinitely honored that he has chosen St. Louis as a favorite place and The Focal Point as a favorite audience!
In recent years Paddy has traveled to St. Louis without accompaniment. Instead, drawing on our bottomless wealth of expert local musicians (Eileen Gannon, Dave Black and Willem Von Hombracht) to join him on stage. This year is no exception. Paddy will be joined by St. Louis' own traditional and contemporary fiddle/guitar virtuoso, Kevin Buckley!
TICKETS STILL AVAILABLE AT THE DOOR
---

Saturday, May 26th, 8pm, $10/$15: Jeanne Trevor &
Joe

Mancuso

present: "These Are a Few of My Favorite SINGS"

This is a one-show-only Special Performance held at the iconic Focal Point Concert Venue in Maplewood, MO.  Joe and Jeanne have performed together semi-regularly in the past several years with larger ensembles, but this will be the first time that they will headline a show together! AND they have never done anything as intimate and up-close as this show will be at The Focal Point. In this show, they will sing the songs they love, songs that mean something to them personally, and they will tell the stories behind their connection to them.

Accompanied by two world-class musicians and close friends, Dave Black (guitar) and Willem von Hombracht (bass), this is sure to be one of those shows that will go down in St. Louis history, remembered and talked about for years to come.

"I am SO honored to be able to perform with a living legend (Jeanne Trevor) AND even better, to be her FRIEND!" —-Joe Mancuso

Get your tickets in advance before this show sells out…


---

Friday, June 1st, 8pm, $10/$15: Rich McDonough & the Rhythm Renegades
Rich McDonough & the Rhythm Renegades will be performing a special acoustic blues show.  Special guests include Eric McSpadden,  Aaron Griffin, and Paul Neihaus.  Don't miss this special night of acoustic blues from a wide range of influences in St. Louis' premier listening room!

---

Saturday, June 2nd, 8pm, $20/$25: Switchback
For over two decades, Brian FitzGerald and Martin McCormack, known as Switchback, have entertained crowds with their unique American Roots ~ Celtic Soul blend of music. Brian and Marty play an exciting mix of mandolin, guitar, and bass. Their harmonies have won them comparisons to famous duos, such as the Louvin Brothers, the Everly Brothers, and Simon and Garfunkel. Their Celtic music is authentically Irish, with equal respect for traditional and modern artists and styles.

---

Wednesday, June 6th, 7:30pm, $10/$15: Blake Miller & the Old Fashioned Aces
(Blake Miller, Amelia Bierre, A.J. Srubas)
Blake Miller & the Old Fashioned Aces are breathing new life into an old sound. It's traditional Cajun music in a traditional setting, but more than that, it's a powerhouse trio having fun.  Whether they appear as an acoustic trio or a full electric band, finer musicians playing Cajun music cannot be found. In a world where it seems everyone is continually stretching the boundaries of Louisiana French music, the Aces nest comfortably inside the well-worn tracks of Cajun Music. From old fiddle tunes to classic dance-floor packers to bilingual country classics, their music is comfort food for the Cajun music fan.

---

Friday, June 8th, 8pm, $15/$20: Ivas John & Gary Gordon
Coming together over a shared vision of what pure folk and country blues music should sound like, Ivas John and Gary Gordon have made it their business to share with audiences timeless original songs which echo of a beautiful Americana purity. The relaxed, warm feeling that fills the room wherever they play is a testament to their charming love of this music as well as Ivas' old soul and the decades of experience that Gordon brings to the stage.  Their pickin' is good clean country fun in the style of Doc & Merle or Mississippi John Hurt, and they can dial it down appropriately low when confronting a broken soul.  Ivas plays fingerstyle and flat-picks his guitar with impressive dexterity and impeccable taste, and sings with soulful, earthy, polished grit while the simple guitar and weeping dobro instrumentation provides the perfect dusty, blues-imbued landscape.  Since the release of Ivas' latest album "Good Days a Comin", which Billboard magazine called a "Slam Dunk!", the two have performed extensively, winning over critics and picking up new fans with ease in the pure acoustic circles. The heart of historic American music pumps with renewed vigor inside these fellas. Do not miss this show!

---

Saturday, June 9th, 8pm, $15/$20 Focal Point Friends of Old-time Music Present: Dakota Dave Hull
Hailed by everyone from Dave Van Ronk to Doc Watson, from the Washington Post to Downbeat, Dakota Dave Hull's guitar style spans a wide musical geography to create an infectious, uniquely personal blend of jazz, ragtime, folk, blues, Western swing, and vintage pop. Dakota Dave is a restlessly curious, adventurous traveler along the broad highway of America's music. In his playing the masters speak, but in a vocabulary that is Dave's alone: alternatively mirthful and moving, always melodic.
A gifted composer as well as a strikingly original interpreter of older tunes, Dave calls what he does "classic American guitar." Folk legend Van Ronk called Dave "one of the best guitarists in the world."
Most of all, Dakota Dave's music is great fun. As Douglas Green (Ranger Doug of Riders in the Sky) puts it, "There is an imp within Dave Hull that always expresses itself on the fretboard; a witty, intelligent, yet respectful imp who frolics in his music, an imp Dakota Dave neither fights nor lets take control, but simply absorbs into the heart of his style."
On stage or in the recording studio Dave has performed with Utah Phillips, Doc Watson, Robin and Linda Williams, Dave Van Ronk, John Renbourn, Paul Geremia, Spider John Koerner, Cam Waters, Sally Rogers, Butch Thompson, Peter Ostroushko, Garrison Keillor, Norman Blake, and many others. His albums include three with early performing partner Sean Blackburn and six solo efforts (the acclaimed Hull's Victory and Reunion Rag, both on Flying Fish) with four more, New Shirt, Sheridan Square Rag, The Loyalty Waltz and Time Machine on Arabica Records.  Airship, a duo album with singer/guitarist/fiddler Pop Wagner was widely praised. His three albums with guitar and mandolin ace Kari Larson (Double Cappuccino, Moonbeams and The Goose is Getting Fat, also on Arabica) have become legendary.
More recently, Dave recorded an album of mostly traditional music duets with the noted guitarist Duck Baker, When You Ask a Girl to Leave Her Happy Home.  A book of original compositions, Ragtime Guitar in the Classic American Style came out in 2012.  A double CD of original compositions, Under the North Star, was released in 2013, and 2016 brought two more CDs, the Sacred and Profane set, Heavenly Hope and This Earthly Life.
Dave is a recipient of a 2013 Traditional Arts grant from the Minnesota State Arts board.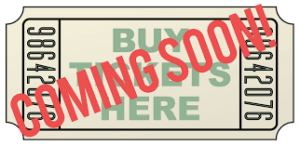 ---

Sunday, June 10th, 7pm, $27: Javier Mendoza in Concert  to benefit When The Saints
Born in Virginia and raised in Spain, Javier Mendoza headed back to the United States on a soccer scholarship to play for St. Louis University. When an injury kept him from playing, he picked up the guitar and began writing music. Soon after he signed a publishing deal with Warner/Chappell, writing for Enrique Iglesias, Ricky Martin, Emilio Estefan and others. Approached by Bass/Schuler Entertainment to begin showcasing and an increase in demand to tour, Mendoza hit the road as a singer-songwriter and performer.
Mendoza has independently sold over 50,000 albums and has received many honors including "Best Solo Artist", "Best Male Vocalist" & "Best Pop Artist" by the Riverfront Times Music Awards. He was a finalist in the Independent Music Awards and was selected as a Budweiser True Music Artist. "Beautiful", "On Top of the World" and "Veronica" received radio airplay. Mendoza's songs have also been featured on several TV reality shows and he's had multiple magazine features and live performances on both radio and TV. He's played at more than 200 music venues and universities across the country and Europe and was voted "One of College's Hottest Artists" by Campus Magazine. He's released 15 albums and will be back in the studio this fall recording some new music with Grammy Award Winning Record Producer, Toby Wright. Javier has shared the stage with Willie Nelson, Los Lobos, The Roots, Ben Folds, Jars of Clay, Michael W. Smith, Chris Tomlin, Santana, Idina Menzel, Martin Sexton, Raining Jane, Victor Wooten, and many more.
Recently having moved to Nashville, TN, he's been welcomed into the songwriting community…performing with Barry Dean (Ingrid Michaelson's "Girl Chase Boys"), Luke Laird (Grammy winning producer and writer for Kacey Musgraves), Lori McKenna (Hunter Hayes' "I Want Crazy") and others.
DOORS OPEN AT 6:30 SHOW STARTS AT 7:00
Free parking around the corner
Maya Cafe (adjoining The Focal Point) will donate 10% of food purchases the night of the concert.
Silent auction items plus 50/50 raffle.
ALL PROCEEDS GO TO BENEFIT WHEN THE SAINTS

---
 
Friday, June 15th, 8pm, $12/$15: Tommy Martin & Friends
Four of St. Louis' leading Irish musicians are joining forces to bring you an evening of top-quality traditional Irish music, song, and dance. Uileann piper extraordinaire Tommy Martin, originally from Dublin, will be joined by Eimear Arkins and St. Louis natives Kevin Buckley and Eileen Gannon. Between them they will perform a medley of Irish music on uileann pipes, fiddles, flute, whistles, harp, and guitar along with some traditional ballads and sean-nós songs. For anyone with a grá for Irish music, this is an evening not to be missed!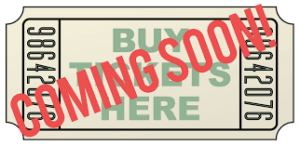 ---

Saturday, June 16th, 8pm, $10/$15: The Chimps (CD Release) with Nick Gusman opening
The Chimps:
Formed by three longtime St. Louis songwriters, the Chimps are Jesse Irwin (guitar), John Krane (guitar), and Dave Werner (bass).  The trio uses sparse arrangements and rich three-part harmonies during their performances, trading vocal duties while sharing great original songs and the occasional bad joke.
At the Focal Point, the Chimps will officially release their record "Play No Evil."  The Riverfront times writes of the album, "while the individual personalities of the Chimps' members are on full display throughout 'Play No Evil,' the end product still manages to come together as a thoroughly cohesive effort that shows off some of the best of what the city's singer-songwriter scene has to offer."
Nick Gusman:
"Hello to the hard times, goodbye good times… I'll see you 'round" is a line from the title track of Nick Gusman's debut Americana record, "Dear Hard Times".  Though desperation is heard on top of the songs blunt and honest lyrics, underneath there is a wave of confidence.  Taking note of inspirational artists like Dylan and Prine, Nick's songs are chock-full of imagery and storytelling.  "Dear Hard Times" will be released late in 2018.  Nick is a St. Louis native, playing mostly in South St. Louis.  A July 2018 tour brings Nick to the Northwest, taking him to Seattle and back.

---

Tuesday, June 19th, 7:30pm, $10/$15: The Big Dixie Swingers & The Yellow-Bellied Sapsuckers
Big Dixie swingers:
Winners of the 2017 band division of the MN Bluegrass and Old-Time Music Association's Americana Roots Contest, the Big Dixie Swingers of New Orleans, LA, are a traveling musical collective headed up by fiddler Aaron Gunn and banjoist Elizabeth Vargas.
The Big Dixie Swingers gig with an array of highly talented players depending on the area of the country they're touring. While rooted in the style of traditional Western swing, the group's sound is also, as MBOTMA Magazine writes, "infused with showtune-pop sensibility and the kind of presentation that can only be learned by performing for your supper on the streets of the Crescent City.
The Yellow-Bellied Sapsuckers:
The clothes don't tell you everything: The Sapsuckers may take their sartorial style from a combination of "Oh Brother Where Art Thou" and "Bonnie and Clyde," but they are in fact true masters of traditional old-time fiddle tunes and tight vocal harmonies, including country, vaudeville, hits of the 1920s and 1930s, and original songs and tunes. Nikki Grossman and Joe Hart are known for the light touch and sense of humor they bring to their performance. Welcome the Sapsuckers to their Focal Point return!

---

Friday, June 22nd, 8pm, $10/$15: Jake's Leg Acoustic
Spanning the generations, Jake's Leg has been performing the music of The Grateful Dead for 40 years. (That's only 11-ish years less than the Dead played Dead themselves!) This will be an acoustic performance. ALSO, the show will likely not be the perfectly silent listening experience we are known for. However, we promise that it will be great fun for all.  Dancing recommended! (but not required)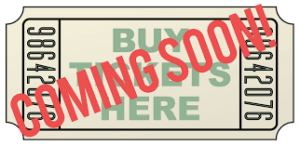 ---

Saturday, June 23rd, 8pm, $10/$15: Sweetie & the Toothaches
Sweetie & The Toothaches aim to please by bringing you the surefire authentic sights and sounds of the 1940s -1960s jump blues scene. You'll laugh, you'll cry, and there's no doubt that you'll be moving your body when you hear the powerful vocals of Emilie "Sweetie" Richard and her sensational Toothaches! Be prepared to be blown away as this Saint Louis show band hits you square in the mouth hole with their brand of sinfully sweet songs, hot and ready rhythms, heavenly harmonies and savory solos! It's safe to say that after you get a taste of this full-bodied jump band, you'll be sure to leave with a permanent sweet tooth. See you all on the boogie field!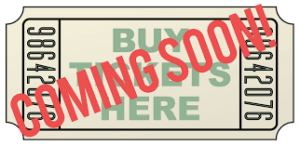 ---

Thursday, June 28th, 7:30pm, $10/$15: Eimear Arkins CD Launch
In June 2018, Eimear Arkins will launch her debut album, What's Next? Recorded in St Louis, Missouri, the album is a collection of traditional Irish ballads, sean-nós songs, and Irish fiddle tunes. Eimear is accompanied on a number of tracks by local extraordinaires, Eileen Gannon (harp) and Kevin Buckley (guitar). Originally from Ruan in Co. Clare, Eimear has been living in Missouri for the last number of years and is no stranger to The Focal Point. This concert will celebrate her CD launch with a live performance of the album, as well as a selection of songs and tunes performed alongside a host of other local Irish musicians, and perhaps even some visiting from further afield!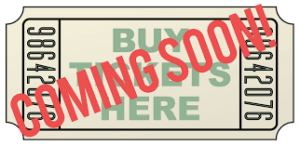 ---

Friday, June 29th, 8pm, $10/$15: Roochie Toochie and the Ragtime Shepherd Kings
Roochie Toochie and the Ragtime Shepherd Kings have a mission: to perform the weirdest songs from the early days of tin pan alley on the format on which they were first recorded—wax cylinder
"As documents of American cultural history and musical style, cylinders serve as an audible witness to the sounds and songs through which typical audiences first encountered the recorded human voice." -Cylinder Preservation and Digitization Project; Donald C. Davidson Library, University of California at Santa Barbara
For all those of us who share a love of antiquated pop tunes, Roochie Toochie recently took on the challenge of recording them in the only medium that does them justice. These old songs give a voice to a bygone era and reflect the attitudes of their time, and no matter how silly they may seem, they are historical documents of their time.  "We aim to mine the zaniest and most obscure songs from the early 20th century and record them for a new audience to underscore both the absurdity and importance of popular music in American history."
https://roochie.com/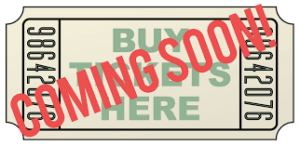 ---
Saturday, June 30th, 8pm, $20 donation at the door: Focal Point Benefit
Details to come
---

Friday, July 6th, 8pm, $15/$20: David Shepard, Martha Cook & Brian Ó hAirt (Brian Hart)
Devin Shepherd
Devin Shepherd began learning Irish music at the age of nine. His mother Sue, also a lover of the music, immersed him in the deep-rooted Irish music scene of his hometown of Chicago. Devin was awarded an Illinois Arts Council Master-Apprentice grant to study with Liz Carroll when he was twelve years old. Aside from Devin's formal study with Liz Carroll, Kathleen Keane, & Noel Rice, he learned much of his music during many hours spent with native-born, non-professional musicians on the scene in Chicago. Since 2000, he has been a full-time teacher and performer of Irish music throughout the US and abroad. Devin founded The Shepherd School of Irish Music in 2016.
Marta Cook
A traditional musician from a young age, Marta Cook is committed to realizing the potential of the modern lever harp as a traditional instrument. Her approach to technique and musicianship is greatly inspired by her love of fiddling and piping, and particularly by the legacy of those traditions in Chicago. She is also well-known as an accompanist with an interest in developing the harp as a rhythm instrument. Having won a senior title at Fleadh Cheoil na hÉireann, in recent years, Marta has traveled extensively, performing and teaching throughout Europe and North America. Marta is a sponsored artist of William Rees Instruments.
Brian Ó hAirt
Brían Ó hAirt's (Brian Hart) anomalous voice stands as a testament to the power of tradition.  His ability to share the mind's eye of an older generation of singers has afforded him great acclaim at his young age.  He became the youngest and first ever American to win the coveted Sgiath Uí Dhálaigh shield at the Fleadh Cheoil na hÉireann in Listowel, Co. Kerry in 2002. His dedication to traditional song and specifically to the sean-nós style of singing encouraged him to become fluent in the Irish language and has introduced him to the close-knit singing community of the Conamara Gaeltacht where Irish is still the commonly spoken language. Brían has performed extensively at folk festivals and other venues in the United States and in Ireland and has also had the distinction of singing for the President of Ireland, Dr. Mary McAleese. He is likewise a noted instrumentalist of accordion, concertina and whistle.

---

Photo Nate Burrell
Saturday, July 7th, 8pm, $10/$15: The Wilhelms (CD Release)
Multi-instrumentalists Andy Ploof and John Wendland, the core songwriters in veteran St. Louis band Rough Shop, are the Wilhelms. The musical partners, who go back to the alt-country band One Fell Swoop in the '90s, feature a repertoire of original songs and inspired covers of the folk and roots music they love.This night will mark the release of their second full-length album "Contortionist Blues" and it will be available for the first time on this special night which will feature the Wilhelms plus some assorted musical guests. A splendid time is guaranteed for all!

---

Saturday, July 14th, 8pm, $10/$15: Sins of the Pioneers
A multi-generational roots music band featuring some of St. Louis best musical veterans. Band members include Mark Sunnyboy Mason, Tom Mason, Wild Bill Mason, John The Conqueror Webb, Geoff Seitz, and Gentleman Jim Brennan. You may hear songs from the likes of Louis Armstrong, Louis Prima, Louis Jordan, (LouieLouieLOUIE?) Dewey Balfa, Roy Acuff, Bob Wills, Chuck Berry, or anything else that suits their fancy — it goes on.

---

Friday, July 20th, 8pm, $15/$20: Focal Point Friends of Old-time Music Presents: Jane & John Vidrine
John and Jane Vidrine have been playing Cajun music together since the 1980s for festivals, gatherings, and concerts around their home region of Acadiana in Louisiana, at music camps, in France and Denmark. Their repertoire ranges from crusty old fiddle duets and unaccompanied French ballads to exciting dancehall favorites. John's stories will have your smile muscles hurting. A special treat for this concert at Focal Point, John and Jane will reunite with fiddler, Les Lewis who played with them in their band called Gris Gris back in New Orleans. Les was also founding member of the legendary St. Louis string band, Cousin Curtis and his Cash Rebates.
John is from Mamou, Louisiana, where Cajun music and folk traditionsare virtually a way of life. He's played accordion, fiddle and guitar since he was very young and was influenced by legendary figures fromthe area including Nathan Abshire, Dewey Balfa, Marc Savoy and others. Jane came on the Louisiana music scene in 1983 after growing up in St. Louis and being quite central to the folklife community here (MFFA, Frontier Folklife Festival, Focal Point, Music Folk). A founding member of the two time Grammy-nominated Magnolia Sisters Cajun Band. Together they are known for their investment in their community to promote regional traditional music and for supporting young people in their efforts to bring Cajun music, language and cultural traditions into the future.

---

Saturday, July 14th, 8pm, $10/$15: Marge Steiner & Andy Cohen
Andy Cohen is a virtuosic blues guitarist whose repertoire consists largely of African/American music and song of the Southeast quadrant of the United States. Marge Steiner sings ballads and folk songs that she collected in her folklore fieldwork in Northern Ireland and in Canada, and anything else that strikes her fancy. Her repertoire ranges from serious to sacred to silly. Andy's tasteful guitar work serves as a wonderful complement to Marge's singing.

---

Friday, July 27th, 8pm, $15/$20: An Evening with Eric Taylor
Eric Taylor is a master storyteller and has been one of the finest southern songwriters for the last four decades. Influencing such well-known artists as Nanci Griffith, Lyle Lovett (both of whom have covered several of his songs) and Steve Earle, Taylor tours extensively throughout North America and Europe. He has appeared on Austin City Limits, Late Night With David Letterman, NPRs Morning Edition and Mountain Stage and BBC Radio. A mesmerizing performer whose shows will leave you wanting more.

---

Saturday, July 28th, 8pm, $15/$20: 5th Annual Guitar Showcase: Brian Curran, Dave Black & THE Tom Hall
St. Louis is rich in master guitarists, all of whom seem to know each other and to trade knowledge, insights, and hot licks; here are some of the best! After four iterations of the Focal Point's annual Guitar Heroes Showcase, these three know each other better than most. Each of them has a distinctive style — you'll hear raggy, bluesy, honky-tonk ranging into country, swing, jazz, and traditional world tunes — but they know how to work off each other to make great music together, and they always inspire each other to greater heights.

---

November 24th & 25th: $10/$15: The Road Apples Ride Again
John Jump, Bob Breidenbach, Thayne Bradford, and Ed Cabanas, original members of the early Road Apples, ride again for TWO shows this November! Join them for an evening and an afternoon of original and Americana roots music.  These accomplished musicians each perform with a number of different groups and are among the most well-known and respected in the area.  Expect to hear a lot of great music and enjoy the camaraderie of these long-time friends.
Saturday, November 24th, 8pm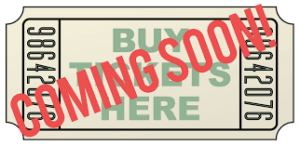 Friday, November 25th, 2pm (Matinee)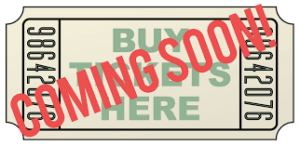 ---
June 2018 & Beyond:
August 3rd: Lehto & Wright
August 4th: Kane & Steele
August 10th: Grace Basement
August 11th: Salt of the Earth
August 16th: The Honey Dewdrops
August 17th: Django Reinhardt Tribute: Joe Park, Gary Hunt, and Paul Davis**
August 18th: Chicago Cellar Boys**
August 24th: Roya and the Hightimers**
August 25th: Autumn's Child**
August 30th: Annie and the Fur Trappers**
August 31st: Miss Jubilee**
September 1st: Charlie Halloran**
September 2nd: Shake 'Em Up Jazz Band**
September 7th: Farshid Etniko World Music Trio**
September 8th: Arcadia Dance Orchestra under the direction of TJ Muller**
September 19th: April Verch & Joe Newberry*
September 22nd: Roy Book Binder
September 28th: Lucas Simpson
September 29th: Mark Dvorak
October 5th: Maire NiChathasaigh and Chris Newman
October 6th: TBA (reserved)
October 19th: An Evening with Erin Bode
October 27th: TBA (reserved)
November 10th: Andrew Finn Magill
November 16th: Muriel Anderson
November 17th: Brian Curran, Eric McSpadden, and Jeremy Siegel-Moss
November 24th: Road Apples Ride Again (Evening Show)
November 25th: Road Apples Ride Again (Sunday Matinee Show)
December 7th: Rough Shop Annual Christmas Extravaganza (Night 1)
December 8th: Rough Shop Annual Christmas Extravaganza (Night 2)
December 9th: Rough Shop Annual Christmas Extravaganza (Sunday Matinee)
December 14th: Farshid Soltanshahi, Sandy Weltman & Dave Black: 2nd Annual Holiday Show
December 15: Jake's Leg 6th Annual Acoustic Christmas Dance Party
December 29th: An Evening with Ryan Koenig
2019
January 4th: Keltic Reign (Friday Evening Show)
January 6th: Keltic Reign (Sunday Matinee)
January 26th: Auset Music Project
February 2nd: WirePilots
*Presented by Focal Point Friends of Old-time Music
**2018 Focal Point Traditional & World Jazz Series