All our ticket prices are discounted $5 for advance purchases.  For example, $10/$15 means ten dollars in advance or fifteen dollars at the door.  Unless otherwise specified, advance tickets are available until noon on the day of the concert at brownpapertickets.com.  For any difficulties with online purchases, please call 1-800-838-3006.
DOORS OPEN 30 MINUTES PRIOR TO EACH SHOWTIME
---
Download the printable calendar:

April 2017
---
---

April 28th/29th/30th: 20th Annual St. Louis Tionól
The The Saint Louis Tionól (originally the Mississippi River Celtic Music Festival) sprung out of a meeting between Judy Stein of Focal Point, Michael "Piper" Cooney, and Mike Mullins back in 1997.   The goal was to organize a weekend of sessions and workshops focusing on traditional Irish Music.  Focal Point had a long and successful history under the guiding hands of Judy and Eric Stein in hosting small acoustic concerts and it made sense to pool our efforts.
The goal has always been to have a setting where musicians of all levels can get together, play music, and learn from each other. We wanted to bring the very best traditional musicians to share their knowledge and their music and to be accessible to the participants in a way not normally possible in the conventional concert or festival setting. Our approach is to provide a leisurely atmosphere and intimate settings where musician and fans can enjoy the music and the craic the way that generations before have done to bring the music to us today. Our job is to foster and preserve this heritage so it lives for those in the future.
The Irish word, Tionól, means a gathering with the intent to share.  Pipers have long used the word for their gatherings and we think it applies very appropriately to what we want for this weekend.
In the end, its not really "about us" but "about YOU" and your participation.
Performers/Instructors include: Pat Broaders, Eileen Gannon, Kevin Buckley, Eimear Arkins, Pauline Conneely, Myron Bretholz, Chris Weddle, Eamon O'Leary, Liz Carroll, Liz Knowles, Conal O Grada, Keith Reins, Aislinn Gagliardi, Billy McComiskey, John Skelton, Kieran O'Hare, Tommy Martin, Joey Abarta & Bryan Kelso Crow.
Schedule
FRIDAY – April 28th
7:30 PM – Concert
at Focal Point, 2720 Sutton, 63143
SESSIONS FOLLOWING THE CONCERT
SATURDAY – April 28
9:00 AM – Workshop Registration
Venue: Nerinx Hall High School
530 E. Lockwood, Webster Groves, MO 63119
9:30 AM – 3:30 PM – Workshops
There is a 1-1/2 hour break for lunch from 12 – 1:30PM
7:30 PM – Concert
Venue: The Sheldon Concert Hall,
3648 Washington Ave., 63108
11:00 PM till ?? – Sessions
Venue:  Tigín Irish Pub,
333 Washington Ave., 63104
SUNDAY – April 30
10:30 AM – brunch and sessions at John D. McGurks, 1200 Russell

Friday, May 5th, 8pm, $15/$20: Richard Smith
When Richard Smith picks up a guitar, it's a treat for the ears and the eyes. Audiences watch in amazement while his fingers dance over fret board and strings, and listen in delight, as melody and groove fill the room. It's a natural gift for him and we are delighted to have him back in St. Louis. While Richard really has a style of his own, you'll likely be treated to his very authentic renditions of tunes by a few of his old friends Chet Atkins and Jerry Reed as well as tunes reminiscent of  Django Reinhardt, Joe Pass, Doc Watson, Newgrass Revival, Albert Lee, Jorge Morel and others of their caliber. Believe us — this man is a guitar shark with very sharp teeth.  You DON'T want to miss this one!

---

Saturday, May 6th, 8pm, $10/$15: THE Tom Hall
Tom Hall has been undisputed occupant of first chair in every band he's played in, whether its the Geyer Street Sheiks, River City Rhythm, The Illusions, The Fighting Molly McGuires, or any of the others. Of course, the respect he now enjoys didn't just fall into his lap; in the twenty-plus years he's been a working professional, Tom's paid his dues with interest, playing on street corners, festivals, bars, and concerts across the continent, Ireland and Europe.   Tom's music was originally based on blues mentors Mississippi John Hurt, Robert Johnson, Blind Blake, and Rev. Gary Davis, to name only a few. He has since broadened his repertoire to include eclectic fingerstyle guitar, clawhammer banjo, and Irish tenor banjo alongside his mastery of resophonic guitar.   Tom's playing has brought him acclaim from appearances on National Public Radios Good Evening America with Noah Adams to the stages hes shared with The Neville Brothers, Count Basie, Lightin' Hopkins, Albert King, Guy Clark, and many others.  He was last seen at the Focal Point in a duo with Ethan Leinwand; look for him here again in July as part of the guitar heroes showcase!

---

Sunday, May 7th, 2pm, $10/$15: The Missouri Rounders (Matinee Show)
The Missouri Rounders are John Higgins, Thayne Bradford, Charlie Pfeffer, Vince Corkery, and Bob Breidenbach. Youve seen them all before, but in this configuration they are going to make you smile!  The Rounders are probably more bluegrass than anything, but these people can play absolutely anything they want.  They sing, write songs, and find the best of old treasures from the country/bluegrass world. The arrangements have been pared down to let the abundant three-part singing, and the beauty of the songs in general, take center stage … but there are always a few instrumentals thrown in for good measure!
*****Note This Show Begins At 2PM*****

---
Friday, May 12th, 8pm, Price $10/$15: Thayne Bradford, John Jump, Bob Breidenbach & Vince Corkery (with special guest Ed Cabanas)
John Jump, Bob Breidenbach and Thayne Bradford, members of the early Road Apples, will be joined by Vince Corkery and special guest Ed Cabanas, for an evening of original and Americana roots music.  These accomplished musicians each perform with a number of different groups and are among the most well-known and respected in the area.  Expect to hear a lot of great music and enjoy the camaraderie of these long-time friends.  

---

Saturday, May 13th, 8pm, $10/15: An Evening of Old-time Music With Brad Leftwich & Linda Higginbotham
Brad's music is a direct link to the traditions of the southern Appalachian and Ozark mountains. He grew up hearing the old-time music of his father, grandfather, and great-uncle, and learned from many of the last great traditional musicians from the turn of the 20th century. A well-known fiddler, banjo player, and singer, Brad has been performing and teaching traditional music for some 30 years. He tours internationally and has performed at venues from Merlefest to the White House.
Linda is from a family of musicians and colorful characters with deep roots in the pioneer heritage of Indiana, Kentucky, and Arkansas. She learned to play guitar from her father, a Tin Pan Alley songwriter, and was introduced to old-time music as a teenager in New York by Miles Krassen. She moved to Bloomington, Indiana in the early 1970s where she helped start an active community based on old-time music and dance. She began playing clawhammer banjo and banjo ukulele after meeting Brad, and together they spent many hours visiting and learning from older musicians in the Appalachians and Ozarks.
Brad
 and 
Linda
 played throughout the 1980s as Leftwich & Higginbotham, and in the 1990s with the Humdingers. They now play together as a duo and in the Hogwire Stringband.

---

Friday, May 19th, 8pm, $15/$20: John Batdorf
Some may ask, what is it about the qualities of John Batdorf that set him apart from other excellent singer-songwriters? It's his vulnerability: his complete opening the door to his heart. John invites the listener into his soul and shares a couple hours, open and trusting as he sings of love and hope: transforming despair to hope, hate to love and fear/ignorance to tolerance/acceptance. We share his understanding, forgiveness and are filled with compassion when the song is done. When you hear John sing live for the first time, you'll understand why his music has meant so much to his fans that have now spanned four decades!

---

Saturday, May 20th, 8pm, $15/$20:
Talk To My Heart: Dennis Stroughmatt Band's Tribute to Ray Price and His Cherokee Cowboys
Dennis Stroughmatt is very familiar to St. Louis audiences from local dances and past appearances at The Focal Point and elsewhere.  This time, he's bringing a special presentation for lovers of classic Western Swing and Honkytonk music with Talk To My Heart: Dennis Stroughmatt Band's Tribute to Ray Price and His Cherokee Cowboys.  In this action-packed show of narration and music filled with fiddles and steel guitar, audiences are not only entertained but educated on the history Western Swing and the real tradition of Honytonk music.  Featuring songs like One More Time, Heartaches By The Number, Don't You Ever Get Tired of Hurting Me, Invitation to the Blues and many more, Dennis is backed by a great band of musicians, which can include former members of the original Cherokee Cowboys (depending on availability).

---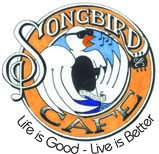 Wednesday, May 24th, $20/$25: Songbird Cafe:
Featuring (in the round):
Stephanie Lambring (Nashville)
Kyle Natchtigal (Nashville)
Jordan Shellhart (Nashville)
Seth Brand
Doors 6:45 Show 7:30

---

Friday, May 26th, 8pm, $10/$15: sidexside Percussion Duo
The sidexside Percussion Duo is a percussion duo based in St. Louis, MO. Formed by Kurena Yamaguchi and Tim Crockett in 2013, the sidexside Percussion Duo has performed throughout Japan and the United States. From classical music to pop, the sidexside Duo performs musical styles of all genres.
The goal of the sidexside Percussion Duo is to perform music from a wide range of genres, collaborate with other musicians and composers, and to set new standards for performance in the world of percussion and chamber music. Making use of the variety of percussion instruments available to them, the sidexside Percussion Duo arranges their music to be performed with creative and innovative instrument combinations, such as marimba and timpani, marimba and drum set, marimba and snare drum, etc.

Back by popular demand, the Focal Point is happy to welcome The Western Satellites back to our stage.  The Western Satellites provide a wide range of Americana roots and swing music and have been performing across the St. Louis area for many years.  They are Margaret Bianchetta (vocals and flute), Vince Corkery (bass and vocals), and Jon Ferber (guitar and vocals), and they'll be joined by special guest Kevin Buckley (violin).  Don't miss your chance to see this amazing group in a listening room environment.

---

Friday, June 2nd, 8pm, $20/$25: Switchback
For over two decades, Brian FitzGerald and Martin McCormack, known as Switchback, have entertained crowds with their unique American Roots ~ Celtic Soul blend of music. Brian and Marty play an exciting mix of mandolin, guitar, and bass. Their harmonies have won them comparisons to famous duos, such as the Louvin Brothers, the Everly Brothers, and Simon and Garfunkel. Their Celtic music is authentically Irish, with equal respect for traditional and modern artists and styles.

________________________________________________
Friday, June 9th, 8:00 PM $10/$15, Breathtet (Paul DeMarinis, Dave Black, Mark Wallace, and Kevin Cheli)
Breathtet is a musical collective, whose members  — all with strong backgrounds in jazz — fuse together elements of other world musics and their traditions.
Paul DeMarinis is a well-known saxophonist and clinician, and is Director of Jazz Studies at Webster University. He was cofounder of the original music cooperative Brilliant Corners and has written extensively for his own project. He is a member of the Dave Black Group, the Kim Portnoy Jazz Orchestra, and the St. Louis Jazz Orchestra. Over the years, Paul has had an association with the Saint Louis Symphony, and has performed with them overseas and at New York's Carnegie Hall.  He has also performed with notables including Count Basie Orchestra, Tony Bennett, Aretha Franklin, Ray Charles, Nancy Wilson, Doc Severinson, Sammy Davis Jr. and the Temptations.
Dave Black is one of the area's most versatile and sought-after guitarists, having performed and recorded with many of the artists/groups in the area such as Javier Mendoza (Latin), Ryan Spearman (Country), Sadie Hawkins Day (Old Time Folk), Dangerous Kitchen (Rock/Funk), Autumn's Child (World Beat), and Paul DeMarinis Sextet (Jazz), and he is highly respected as a solo guitarist as well. In addition, he leads his own group that performs his very own compositions. He has shared the stage with jazz legends such as Richard 'Groove' Holmes, Dave Liebman, Bucky Pizzarelli, Fareed Haque, and many more. Dave is also an adjunct jazz guitar instructor at Webster University, and a long-time Focal Point favorite!
Mark Wallace started playing bass at the age of eighteen. He discovered jazz when he attended Jefferson College, where he soon received his Associate of Arts. In Spring of 2012 he graduated from Webster University with a Bachelor's degree in Jazz Performance. Mark can be found playing in a variety of musical settings in the greater St. Louis area, including Tommy Halloran's Guerilla Swing and Mt. Thelonious, and is touted by many by many as St. Louis' finest left-handed double-bass player.
Kevin Cheli is a drummer from St. Louis, currently living in Kansas City. He has performed in venues and at events throughout the Midwest in jazz, folk, blues, and freely improvised contexts. While in St. Louis he was a member of Tommy Halloran's Guerilla Swing, Sarah Jane and the Blue Notes, Todd Mosby's New Horizons, and Delhi Clerk. With these ensembles he has performed at many of St. Louis' most prominent performance spaces including The Sheldon, Jazz at the Bistro, and Focal Point.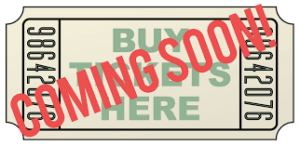 _______________________________________________________________________________

Friday, June 23rd, 8pm, $10/$15: Masillajta
"Masillajta" translates as "Band of the People" from the Quechuan language of the Andes Mountains.  The band has been playing St. Louis area festivals, educational, art, and dance events since 2005.  Masillajta is composed of musicians from many countries, cultural backgrounds, and music styles of the Americas.  The common thread is their love of Andean music and their passion for rekindling and preserving their ancestral fires.  Andean music has been played since times of old and continues to be heard wherever common people gather, from the mountain peaks of South America to the streets and parks of cities across the world.  Masillajta remains true to its Andean music genre, but with multiple musical infusions, the group has incorporated a nice mix of rhythms to its catalogue.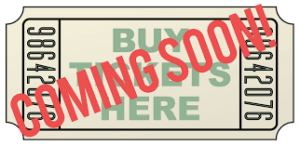 ---

Friday, July 14th, 8pm, $15/$20: Eric Taylor
Eric Taylor is a master storyteller and has been one of the finest southern songwriters for the last four decades. Influencing such well-known artists as Nanci Griffith, Lyle Lovett (both of whom have covered several of his songs) and Steve Earle, Taylor tours extensively throughout North America and Europe. He has appeared on Austin City Limits, Late Night With David Letterman, NPRs Morning Edition and Mountain Stage and BBC Radio. A mesmerizing performer whose shows will leave you wanting more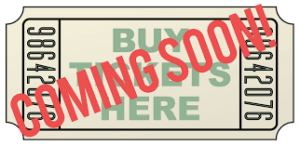 ---
Saturday, July 29th, 8pm, $35/$40: Chris Smither in Concert
A profound songwriter, Chris Smither draws deeply from the blues, American folk music, modern poets, and philosophers. Reviewers continue to praise his dazzling guitar work, gravelly voice and songwriting. Chris Smither grew up in New Orleans where he first started playing music as a child. Honing a synthesis of folk and blues for 50 years, Chris Smither is truly an American original. As Acoustic Guitar magazine wrote, Smither sings about "the big things  life, love, loss  in a penetrating and poetic yet unpretentious way."

---
More June & Beyond:
June 3rd: Sleepy Rubies
June 9th: Dave Black
June 10th: The Yellow-Bellied Sapsuckers
June 17th: John Bolduan
June 23rd: Masillajta
June 30th: Kevin Buckley
July 1st: Greg Silsby, Dustin Greer & Mike Zanger
July 7th: Brianna Brown Band
July 8th: Augusta Bottoms Consort
July 14th: Eric Taylor
July 15th: Sadie Hawkins Day
July 21st: Clarke Buehling
July 22nd: Ivas John & Gary Gordon
July 28th: 5th Annual Guitar Heroes Showcase (Tom Hall, Dave Black, Brian Curran)
July 29th: Chris Smither
August 4th: Finnegan's Wake
August 12th: Randle Chowning
August 19th: Spencer Bohren
August 25th: Kevin Bilcheck Band
August 26th: Gaslight Squares
September 1st: Tommy Halloran's Guerrilla Swing
September 2nd: Shotgun featuring Charlie Halloran
September 16th: Andy Cohen
September 22nd: Ben Bedford
September 23rd: Gloria Attoun (CD Release)
September 30th: Amanda Raye
October 6th: Sean Tyrrell
October 7th: Brian McNeill
October 14th: Fiddlers Four (Colin Blair, Thayne Bradford, Kevin Buckley & Geoff Seitz)
October 20th: Ameranouche
October 27th: Greg Klyma & Bill Poss
October 28th: Dennis Stroughmatt et l'Esprit Creole
November 10th: Open the Door for Three
November 17th: The Dust Covers
November 18th: Tricia Spencer & Howard Rains
December 2nd: Leroy Pearson
December 8th/9th: Roughshop Holiday Party
December 15th: Dave Black, Sandy Weltman & Farshid Soltanshahi
December 16th: Jake's Leg Annual Acoustic Holiday Show
December 22nd: Diesel Island Christmas(ish) Show