All our ticket prices are discounted $5 for advance purchases.  For example, $10/$15 means ten dollars in advance or fifteen dollars at the door.  Unless otherwise specified, advance tickets are available until noon on the day of the concert at brownpapertickets.com.  For any difficulties with online purchases, please call 1-800-838-3006.
DOORS OPEN 30 MINUTES PRIOR TO EACH SHOWTIME
---

Saturday, July 15th, 8pm, Price $10/$15: Root Diggers
St. Louis's own Appalachian and Ozark string band, consisting of Allen Spencer (mandolin), Colin Blair (fiddle), Steve Pupillo (guitar), and Jeremiah Evans (banjo). These guys know their stuff; they love what they do and so do we. Focal Point is proud to have been one of their first public performance venues; they have gone on to make quite a name for themselves, and we are thrilled to have them back!

---

Sunday, July 16th, 7pm, $15/$20: Eric Taylor
Eric Taylor is a master storyteller and has been one of the finest southern songwriters for the last four decades. Influencing such well-known artists as Nanci Griffith, Lyle Lovett (both of whom have covered several of his songs) and Steve Earle, Taylor tours extensively throughout North America and Europe. He has appeared on Austin City Limits, Late Night With David Letterman, NPRs Morning Edition and Mountain Stage and BBC Radio. A mesmerizing performer whose shows will leave you wanting more

*****Note This Show Begins At 7PM*****
---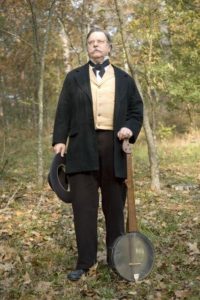 Friday, July 21st, 8pm, Price $10/$15: Focal Point Friends of Old-time Music Presents: Clarke Buehling
Clarke Buehling is widely recognized and acclaimed for his interpretations of late 19th Century, classic finger-style banjo, and is in the forefront of the recent resurgence of interest in the earlier minstrel banjo style.  Much of his material is based around his extensive collection of 19th Century banjo and mandolin instruction books and sheet music. If you missed him the last time he played at Focal Point, just know that seeing Clarke perform in person is like taking a musical excursion back to the late 1800's.

---
 
Saturday, July 22nd, 8pm, Price $10/$15: Ivas John and Gary Gordon
Coming together over of a shared vision of what pure folk and country blues music should sound like, Ivas John and Gary Gordon have made it their business to share with audiences timeless original songs which echo of a beautiful Americana purity. The relaxed, warm feeling that fills the room wherever they play is a testament to their charming love of this music as well as Ivas' old soul and the decades of experience that Gordon brings to the stage.  Their pickin' is good clean country fun in the style of Doc & Merle or Mississippi John Hurt, and they can dial it down appropriately low when confronting a broken soul.  Ivas plays finger style and flat-picks his guitar with impressive dexterity and impeccable taste, and sings with soulful, earthy, polished grit while the simple guitar and weeping dobro instrumentation provides the perfect dusty, blues-imbued landscape.  Since the release of Ivas' latest album "Good Days a Comin", which Billboard magazine called a "Slam Dunk!", the two have performed extensively, winning over critics and picking up new fans with ease in the pure acoustic circles. The heart of historic American music pumps with renewed vigor inside these fellas. Do not miss this show!

---

Sunday, July 23rd, 7pm, Price $15/$20: Eileen Gannon & Bernadette Nic Gabhann (CD Launch)
Bernadette Nic Gabhann: From a musical family in Ashbourne, Co. Meath Ireland, Bernadette Nic Gabhann learned to play fiddle from her father Antóin, a well known Co. Cavan fiddle player. Her mothers dancing side of the family hail from Co. Clare. Bernadette participated in Fleadhanna Cheoil throughout her youth as a member of Trim Comhaltas. She then travelled the world playing fiddle and promoting Irish Arts.
As Fiddle player with Troupe 2 of Michael Flatley's Lord of the Dance, Bernadette toured through North America & Canada, & performed in Alaska and South Korea. She was fiddle player with Gaelforce Dance who toured Eastern Europe and Taiwan , & spent a summer with Irish Thunder, a dance show based in Busch Gardens theme Park in Williamsburg, Virginia USA.
At her home in Meath, RTE Radio1 broadcast Céilí House live on the first Saturday of the year for the past 20+ years. Bernadette presented an episode of Geantraí for TG4 from The Becks, a bar north of Ashbourne. This was during a time of a weekly session with Joe Ryan & Roger Sherlock RIP.
In 2009, she recorded 'Home Away from Home' with the acclaimed transatlantic group 'NicGaviskey'. Bernadette enjoys playing with her many American musical friends across the pond, & has spent time in St Louis in recent summers. It was during summer 2016 that she sat down with harpist & friend Eileen Gannon, and recorded most of this CD. Bernadette now lives in Dublin where she teaches & performs at various events.
Eileen Gannon has been lighting up the St. Louis music scene for many years. Eileen, a St. Louis native, is one of the top Irish harp players in the world. She has won numerous accolades including the highly coveted Senior Harp title at Fleadh Cheoil na hÉireann (World Irish Music Championships). She has a bachelor's degree in Music Performance from St. Louis University and a master's degree in Ethnomusicology from University of Limerick. Eileenhas toured and performed all over the world and is a regular tutor at international festivals like the Catskills Irish Arts Week, and Scoil Eigse. Eileenalso represented Ireland at World Expos in 2010 in Shanghai, China and in 2015, in Milan, Italy. This summer, Eileen will launch herdebutsolo CD, The Glory Days Are Over.
Eileen studied classical harp with Laura Hearne and spent most of her summers growing up studying with various harp masters in Ireland.  Many of Eileen's students have now won honors in All-Ireland competitions. She also holds the TTCT teachingcertificate awarded byComhaltas Ceoltoiri Eirreann. Eileen was a member of the St. Louis Symphony Youth Orchestra and has performed with the Clayton and University City Symphony Orchestras. Eileenhas also appeared with the Musical Diversions Society Orchestra and the St. Louis Women's Chorale.While studying in Ireland, Eileen taught at the Limerick Municipal School of Music and performed regularly at Dromoland and Bunratty Castles.

*****Note This Show Begins At 7PM*****
---

Friday, July 28th, 8pm, Price $15/$20: 4th Annual Guitar Hero Showcase: Dave Black, THE Tom Hall & Brian Curran
We've had so much fun with these gentlemen the last couple years that we've persuaded them to get together once again. St. Louis is rich in master guitarists, all of whom seem to know each other and trade knowledge, insights, and hot licks; here are three of the best! Each of these gentlemen has a distinctive style: you'll hear raggy, bluesy, honky-tonk ranging into country, swing, jazz and traditional world tunes.  As usually happens in our showcase concerts, these guys will inspire each other to great heights by pulling out little-known gems to delight each other as well as the audience.  Always big fun!
Dave Black – THE Tom Hall – Brian Curran

---

Saturday, July 29th, 8pm, $35/$40: Chris Smither in Concert
A profound songwriter, Chris Smither draws deeply from the blues, American folk music, modern poets, and philosophers. Reviewers continue to praise his dazzling guitar work, gravelly voice and songwriting. Chris Smither grew up in New Orleans where he first started playing music as a child. Honing a synthesis of folk and blues for 50 years, Chris Smither is truly an American original. As Acoustic Guitar magazine wrote, Smither sings about "the big things  life, love, loss  in a penetrating and poetic yet unpretentious way."
Advance tickets have sold out for this event.  There will be a small block of tickets that will be sold on a first-come first-served basis when the doors open at 7:30 on the day of the event.
---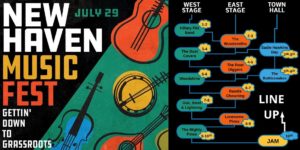 Saturday, July 29th, 12pm-? (brunch on Sunday), Focal Point proudly sponsors New Haven Music Fest!  
That's right! The Focal Point is partnering with Town Hall at Cedar Creek in New Haven, MO to present our first Music Festival! It's sure to be a fantastic weekend of music, great company, delicious food and drink. On site lodging available! One day or weekend pass's available! See link below.
Special thanks to festival sponsors Todd Geisert Farms, Point Labaddie Brewery, and Pinckney Bend Distillery!
Focal Point sponsors are Regional Arts Commission, St. Louis Brewery (maker of Schlafly brand beers), Schwab Charitable, and Jackson pianos
Visit link below for info and ticket options
________________________________________________________________________________
 
Wednesday, August 2nd, 7:30PM, $10/$15: The Focal Point Friends of Old-time Music and Cajun Dance-St. Louis present an evening with T'Monde
 Three remarkably accomplished young musicians come together in T'Monde, the Acadian phenomenon that Offbeat Magazine has called "a creative fusion of classic country and out-of-the-way Cajun." With a combined 10 GRAMMY nominations between members Drew Simon (accordion, vocals), Megan Brown (guitar, vocals), and Kelli Jones (fiddle, guitar, vocals), T'Monde brings influences ranging from early Country music to ancient French and Creole ballads to present day Cajun music.  Born out of friendship and a shared love for the music, T'Monde has developed a unique sound that is unmatched in Cajun music today.  With their latest album, " Yesterday's Gone," the band showcases their influences and musicianship which makes their sound so special.
There will be room to dance, so bring your dancin' shoes!
Band website: http://www.tmonde.com/

*****Note This Show Begins At 7:30PM*****

Friday, August 4th, 8pm, $10/$15: Finnegans Wake
Finnegans Wake is an American band formed in 1973 at the County Cork Pub in Springfield, Illinois.  Naming their ensemble after the James Joyce novel, the three men, bound by a love of traditional American and British Isles music became favorites on the Springfield music scene, eventually playing the Midwest and the Ozarks in an area circumscribed by Minneapolis, St. Louis, Mountain View, Arkansas, and, more recently, including Folklore Village near Dodgeville, Wisconsin.
The band's instrumentation includes guitar, concertina, fiddle, hurdy-gurdy, mandolin, tin whistles, bodhran, glockenspiel, harmonium, Appalachian dulcimer, and harmonica.  Their repertoire spans traditional folksongs, ballads, sea chanteys, dance tunes, and John C. Van Orman originals, many of which can be heard on the recording Quiver and Rattle.
Mick Cochran of the Springfield State Journal-Register observed that "Finnegans Wake was asking the audience to be intelligent, and still have a good time."

---
 
Saturday, August 12th, 8pm, Price $20/$25: Randle Chowning & Larry Lee (of the Ozark Mountain Daredevils) with David Wilson
David Wilson, formerly of the Radio Flyers Bluegrass Group, along with Randle Chowning and Larry Lee, original members of the Ozark Mountain Daredevils, have teamed up for a classic bluegrass spectacular!  Randle and Larry were awarded the prestigious Quill Award in 2015 and inducted into the Missouri Writers Hall of Fame, the only songwriters to be given this honor. With the dissolution of their respective bands, all three of these talented singers and multi-instrumentalists have continued to play solo and with various others at festivals and concert venues across the country.  A meeting of these three giants will be something to witness, and it will happen right here on our stage! Were looking forward to it!

---

Friday, August 18th, 8pm, Price $10/$15: Focal Point Friends of Old-time Music Presents: The Blue Canyon Boys
The Blue Canyon Boys are equal parts purists and innovators when it comes to Bluegrass: they stay true to the form's roots while constantly reimagining their relationship to tradition. The result is a toe-tapping mix of haunting standards, genre-bending arrangements, and catchy original numbers—all built on the bedrock of their collective bluegrass mastery.
Ever since founding members Jason Hicks and Gary Dark launched the Blue Canyon Boys in 2006, the Blue Canyon Boyshave raised the bar for bluegrass bands. They bring it all:  seamless brother-duet style, crisp instrumentation, unvarnished lyrics and subversive humor. Their distinctive sound, honed from over a decade of performing together, moves easily from instrumental wizardry to playful ribbing. Ultimately and repeatedly, they hit a high note—the rare confluence of harmony that leaves the soul ajar. The seasoned quartet features Gary Dark on mandolin, Jason Hicks on guitar, Drew Garrett on bass, and Zach Daniels on banjo. Together, they play classic bluegrass, clean and raw, in an effortless blend with their own homegrown compositions, peppered with a judicious cover or two, such as the band's riveting take on Pink Floyd's "Time." Whether calling on their old timey musical roots or reconnoitering the future, the band's musical prowess never wavers. This is the high lonesome sound at its best: a driving pulse that weaves through harmonies and fierce rhythms, always with the reminder that as long as the music plays we are never quite alone.

---

Saturday, August 19th, 8pm, Price $15/$20: Spencer Bohren
Spencer has a marvelous gift for sharing his great love for America's wealth of traditional folk, blues, gospel, and country music with audiences of all ages. His ability to animate the musicians and singers from the past with both respectful readings of their music and spellbinding stories is legendary. The atmosphere of his New Orleans home subtly informs each performance. What's more, the stories that preface the songs are as fascinating and well-crafted as the songs themselves

---

Friday, August 25th, 8pm, Price $10/$15: Kevin Bilchik Band
A gritty roots and blues trio with infectious grooves, compelling original songs, and sizzling improvisations, Kevin Bilchik Trio offers an eclectic mash-up of Americana styles. The trio, led by singer/songwriter Kevin Bilchik, brings together smoky vocals, deep-pocket rhythms and jazz-infused guitar solos.  Bilchik's songs range from upbeat rhythm and blues tunes about love found and awkwardly lost, to introspective folk and country songs about the daily challenges, and rewards, of life and family.  Combining his wry modern perspective, with the roots and Americana music that he loves, Bilchik can make you laugh, smile, cry, and tap your toes, all in under four minutes.

---

Saturday, August 26th, 8pm, Price $10/$15: The Focal Point and Jackson Pianos present The Gaslight Squares, featuring Wild Bill Mason
The Gaslight Squares are a relatively new group to St. Louis, but as their name suggests, they link themselves to a great history of St. Louis traditional jazz.  The band is led by British cornet player T. J. Muller, accompanied by native St. Louisans Jacob Alspach (banjo), Jon Weiss (tuba) and Matt Sellers (piano). In the last two years the group has been working and recording with local jazz favorite and St. Louis ragtimer Bill Mason. The band, along with Bill Mason, perform with regularity around St. Louis, playing traditional jazz tunes both easily recognized and obscure. Come celebrate the passing down of a music played in St. Louis since its earliest days, and dance to some great old melodies.

---
 
Friday, September 1st, 8pm, Price $15/$20: Cafe Danza featuring Farshid Etniko
Cafe Danza is one of St. Louis' most well-known world jazz bands.  They have been described as "a brew of cultural rhythms, jazz standards, international classics, timeless blues, in a mosaic of original music."  They are Michele Jianakoplos on vocals, Everett Moore on drums, Bradford Smith on keys and sax, & Farshid Etniko on guitar and Mid-Eastern lute.  Don't miss their debut performance at the Focal Point.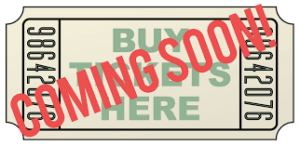 ---
 
Saturday, September 2nd, 8pm, Price $15/$20: Shotgun Jazz Band Featuring Charlie Halloran
Shotgun Jazz Band featuring Charlie Halloran plays Traditional New Orleans Jazz in the spirit of the great Revivalists.
Emphasizing old New Orleans-style ensemble playing, a stomping rhythm section, and a genuine love of the hot, bluesy, no-frills melodies that once poured forth from New Orleans' dance halls, Shotgun Jazz Band makes music that is both immediate in its influences and timeless in its appeal.
Featured on trombone is St. Louis native Charlie Halloran. In addition to occasional tours with the Squirrel Nut Zippers, Charlie keeps a busy schedule in New Orleans playing with the The Jazz Vipers, Tuba Skinny, Meschiya Lake, Panorama Jazz Band, Palmetto Bug Stompers, and over at the Palm Court and Preservation Hall. Charlie appears on Jon Cleary's Grammy-winning album Go Go Juice, as well as recordings by Rickie Lee Jones, John Boutte, Pokey LaFarge, and St. Louis favorite (and older brother/teacher), Tommy Halloran.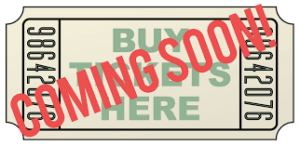 ---

Friday, September 8th, 8pm, Price $10/$15: Tommy Halloran's Guerrilla Swing
Description coming soon.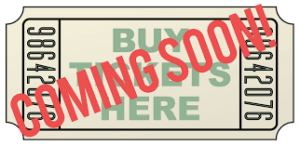 ---
 
Saturday, September 9th, 8pm, Price $15/$20: Autumn's Child
Enjoy an evening of music that will fuse world music and jazz and more. The original works of Mark Holland (Native American Flutes) and Autumn's Child joined by the guitar stylings of Dave Black and Aaron Burlbaw. Together they bring jazz elements and flamenco / rhumba grooves to the arrangements. Joining the ensemble for this special night will be Brian May on drums and Cellist, Ranya Iqbal. Autumn's Child have been a true "alternative" group since 1995 in Saint Louis performing mostly original instrumental compositions. Their sound is eclectic and has been described as a musical smoothie.
For additional information visit:  www.autumnschild.com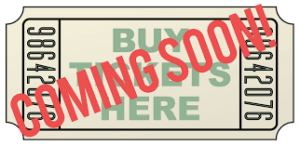 ---
 
Friday, September 15th, 8pm, $15/$20: Scott Ainslie
Scott Ainslie's mother found him at the family piano picking out melodies from the records she listened to during the day when he was three years old. Hes been a musician all his life. A Phi Beta Kappa and honors graduate of Washington & Lee University, Ainslie came of age during the Civil Rights era, and cultivated a powerful affinity for cross-cultural exchange. He has studied with elder musicians on both sides of the color line in the Old-Time Southern Appalachian fiddle and banjo traditions, as well as Black Gospel and Blues. He plays this music with affection, authority, and power. Armed with a variety of instruments — vintage guitars, a fretless gourd banjo, a one-string, homemade diddley bow (aka cigar box guitar) and carefully-chosen historical personal anecdotes of his encounters with senior musicians across the South — Ainslie brings the history, roots music, and sounds of America alive.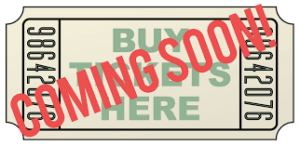 ---
Saturday, September 16th, 8pm, Price TBA: Andy Cohen
Description coming soon.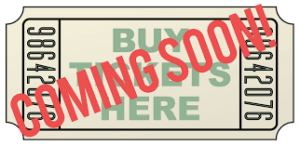 ---
Friday, September 22nd, 8pm, Price TBA: Ben Bedford
Description coming soon.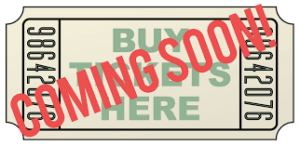 ---
Saturday, September 23rd, 8pm, Price TBA: Gloria Attoun (CD Release)
Description coming soon.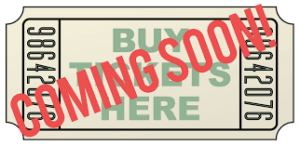 ---

Saturday, September 30th, 8pm, $10/$15: Amanda Raye and the Outstanding Band
A natural born native of St. Louis, Amanda Raye is a singer-songwriter with a mission. Her songs are a direct reflection of her own life and times delivered with heartfelt emotion and unwavering honesty. Her performance evokes a familiarity with the past with a uniqueness that is decidedly her own. A gentle mix of country and soul, sung with sultry playfulness and a hint of American Jazz. The new seven song EP, Rules, embodies the sum of Amanda's writing up to this point in her life. The songs are at once telling and emotional, yet performed with a sexy wink and a smile that leaves the listener ready for the next chapter.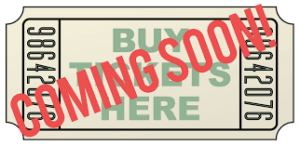 ---
October & Beyond:
October 6th: Seán Tyrrell
October 7th: Brian McNeill
October 14th: Fiddlers Four (Colin Blair, Thayne Bradford, Kevin Buckley & Geoff Seitz)
October 20th: Ameranouche
October 21st: The Wee Heavies
October 27th: Greg Klyma & Bill Poss
October 28th: Dennis Stroughmatt et l'Esprit Creole
November 4th: The Volo Bogtrotters
November 10th: Open the Door for Three
November 11th: Auntie Em and the Tornadoes
November 17th: The Dust Covers
November 18th: Tricia Spencer & Howard Rains
November 24th: Miss Jubilee
December 1st: Sweetie and the Toothaches
December 2nd: Leroy Pierson
December 8th/9th: Rough Shop Holiday Party
December 15th: Dave Black, Sandy Weltman & Farshid Soltanshahi
December 16th: Jake's Leg Annual Acoustic Holiday Show
December 22nd: Diesel Island Christmas(ish) Show
December 29th: TJ Muller's Holiday Banjo Extravaganza
December 30th: An Evening with Ryan Koenig
Just booked April 12th & 13th 2018: British folk legend, Sir Martin Carthy solo!