All our ticket prices are discounted $5 for advance purchases.  For example, $10/$15 means ten dollars in advance or fifteen dollars at the door.  Unless otherwise specified, advance tickets are available until noon on the day of the concert at brownpapertickets.com.  For any difficulties with online purchases, please call 1-800-838-3006.
DOORS OPEN 30 MINUTES PRIOR TO EACH SHOWTIME
---
Download the printable calendar:
---
 
Wednesday, May 24th, $20/$25: Songbird Cafe:
Featuring (in the round):
Stephanie Lambring (Nashville)
Kyle Natchtigal (Nashville)
Jordan Shellhart (Nashville)
Seth Brand
Doors 6:45 Show 7:30

---

Friday, May 26th, 8pm, $10/$15: sidexside Percussion Duo
The sidexside Percussion Duo is a percussion duo based in St. Louis, MO. Formed by Kurena Yamaguchi and Tim Crockett in 2013, the sidexside Percussion Duo has performed throughout Japan and the United States. From classical music to pop, the sidexside Duo performs musical styles of all genres.
The goal of the sidexside Percussion Duo is to perform music from a wide range of genres, collaborate with other musicians and composers, and to set new standards for performance in the world of percussion and chamber music. Making use of the variety of percussion instruments available to them, the sidexside Percussion Duo arranges their music to be performed with creative and innovative instrument combinations, such as marimba and timpani, marimba and drum set, marimba and snare drum, etc.

Back by popular demand, the Focal Point is happy to welcome The Western Satellites back to our stage.  The Western Satellites provide a wide range of Americana roots and swing music and have been performing across the St. Louis area for many years.  They are Margaret Bianchetta (vocals and flute), Vince Corkery (bass and vocals), and Jon Ferber (guitar and vocals), and they'll be joined by special guest Kevin Buckley (violin).  Don't miss your chance to see this amazing group in a listening room environment.

---

Friday, June 2nd, 8pm, $20/$25: Switchback
For over two decades, Brian FitzGerald and Martin McCormack, known as Switchback, have entertained crowds with their unique American Roots ~ Celtic Soul blend of music. Brian and Marty play an exciting mix of mandolin, guitar, and bass. Their harmonies have won them comparisons to famous duos, such as the Louvin Brothers, the Everly Brothers, and Simon and Garfunkel. Their Celtic music is authentically Irish, with equal respect for traditional and modern artists and styles.

---
Saturday, June 3rd, 8pm, $10/$15: The Sleepy Rubies & Nick Pence
The Sleepy Rubies have a way of sweeping you off your feet with their powerhouse harmonies and light, optimistic lyrics. The sister duo, Ali Ruby and Emily Wallace, have been singing together since they were kids. Roughly a year ago, they decided to put all of their efforts into their original music. The Sleepy Rubies are guaranteed to leave a beautiful mark in your ears.
Nick Pence has become St. Louis' undisputed top young gun on resonator guitar and banjo. At the age of only 25 he is already a staple in the St. Louis music community. Coming to prominence with The Thin Dimes, his current projects include The Bottlesnakes (with Ethan Leinwand), The Dust Covers (with Brian Curran, Colin Blair, and Adam Andrews), and Skin & Bones (with Ryan Koenig). Whether on slide guitar or banjo, Nick brings an emphatic edge to his music, sharpened by improvisational spirit and honest originality.  Nick has appeared with several bands at The Focal Point, as well as Songbird Cafe; don't miss your chance to see Nick's debut solo performance on our stage.

---
Friday, June 9th, 8:00 PM $10/$15, Breathtet (Paul DeMarinis, Dave Black, Mark Wallace, and Kevin Cheli)
Breathtet is a musical collective, whose members  — all with strong backgrounds in jazz — fuse together elements of other world musics and their traditions.
Paul DeMarinis is a well-known saxophonist and clinician, and is Director of Jazz Studies at Webster University. He was cofounder of the original music cooperative Brilliant Corners and has written extensively for his own project. He is a member of the Dave Black Group, the Kim Portnoy Jazz Orchestra, and the St. Louis Jazz Orchestra. Over the years, Paul has had an association with the Saint Louis Symphony, and has performed with them overseas and at New York's Carnegie Hall.  He has also performed with notables including Count Basie Orchestra, Tony Bennett, Aretha Franklin, Ray Charles, Nancy Wilson, Doc Severinson, Sammy Davis Jr. and the Temptations.
Dave Black is one of the area's most versatile and sought-after guitarists, having performed and recorded with many of the artists/groups in the area such as Javier Mendoza (Latin), Ryan Spearman (Country), Sadie Hawkins Day (Old Time Folk), Dangerous Kitchen (Rock/Funk), Autumn's Child (World Beat), and Paul DeMarinis Sextet (Jazz), and he is highly respected as a solo guitarist as well. In addition, he leads his own group that performs his very own compositions. He has shared the stage with jazz legends such as Richard 'Groove' Holmes, Dave Liebman, Bucky Pizzarelli, Fareed Haque, and many more. Dave is also an adjunct jazz guitar instructor at Webster University, and a long-time Focal Point favorite!
Mark Wallace started playing bass at the age of eighteen. He discovered jazz when he attended Jefferson College, where he soon received his Associate of Arts. In Spring of 2012 he graduated from Webster University with a Bachelor's degree in Jazz Performance. Mark can be found playing in a variety of musical settings in the greater St. Louis area, including Tommy Halloran's Guerilla Swing and Mt. Thelonious, and is touted by many by many as St. Louis' finest left-handed double-bass player.
Kevin Cheli is a drummer from St. Louis, currently living in Kansas City. He has performed in venues and at events throughout the Midwest in jazz, folk, blues, and freely improvised contexts. While in St. Louis he was a member of Tommy Halloran's Guerilla Swing, Sarah Jane and the Blue Notes, Todd Mosby's New Horizons, and Delhi Clerk. With these ensembles he has performed at many of St. Louis' most prominent performance spaces including The Sheldon, Jazz at the Bistro, and Focal Point.

---

Saturday, June 10th, 8pm, $10/$15: The Yellow-Bellied Sapsuckers
The clothes don't tell you everything: The Sapsuckers may take their sartorial style from a combination of "Oh Brother Where Art Thou" and "Bonnie and Clyde" but they are in fact true masters of traditional old-time fiddle tunes and tight vocal harmonies, including country, vaudeville, hits of the 1920s and 1930s, and original songs and tunes. Nikki Grossman and Joe Hart are known for the light touch and sense of humor they bring to their performance. Welcome the Sapsuckers to their Focal Point return!

---

Friday, June 16th, 8:00 PM $25, Team Henry Fighting Duchenne: An Evening with Javier Mendoza
(A benefit to support Parent Project Muscular Dystrophy)
Born in Virginia and raised in Spain, Javier Mendoza headed back to the United States on a soccer scholarship to play for St. Louis University. When an injury kept him from playing, he picked up the guitar and began writing music. Soon after he signed a publishing deal with Warner/Chappell, writing for Enrique Iglesias, Ricky Martin, Emilio Estefan and others. Approached by Bass/Schuler Entertainment to begin showcasing and an increase in demand to tour, Mendoza hit the road as a singer-songwriter and performer.
Mendoza has independently sold over 50,000 albums and has received many honors including "Best Solo Artist", "Best Male Vocalist" & "Best Pop Artist" by the Riverfront Times Music Awards. He was a finalist in the Independent Music Awards and was selected as a Budweiser True Music Artist. "Beautiful", "On Top of the World" and "Veronica" received radio airplay. Mendoza's songs have also been featured on several TV reality shows and he's had multiple magazine features and live performances on both radio and TV. He's played at more than 200 music venues and Universities across the country and Europe and was voted "One of Colleges Hottest Artists" by Campus Magazine. He's released 15 albums and will be back in the studio this Fall recording some new music with Grammy Award Winning Record Producer, Toby Wright. Javier has shared the stage with Willie Nelson, Los Lobos, The Roots, Ben Folds, Jars of Clay, Michael W. Smith, Chris Tomlin, Santana, Idina Menzel, Martin Sexton, Raining Jane, Victor Wooten, and many more.
Duchenne is a form of Muscular Dystrophy.  Henry, age 10, was diagnosed with this disease as a baby. Duchenne is a fatal muscle disease, usually, found in boys  The disease leads to muscle degeneration making walking, standing, even climbing stairs difficult.  Eventually, requiring the use of a wheelchair.  Parent Project MD has been leading the fight to end Duchenne for over twenty years.  Through PPMD funds for research has,directly, impacted Henry and others by providing resources to keep them strong and as healthy as possible.  All ticket sales will go directly to PPMD.   Come help TEAM HENRY fight Duchenne!
To find out more about Parent Project Muscular Dystrophy Click Here
Maya Cafe will donate ten percent of all food purchases to PPMD
A 50-50 raffle will be held
Cookies and pretzels

---

Saturday, June 17th, 8pm, $10/$15: John Bolduan & Friends
John Bolduan is a singer/songwriter from St. Louis, MO. He has toured as a soloist and in several different musical projects, spanning a variety of musical genres in the United States and Europe. He uses  contemporary fingerstyle techniques on acoustic guitar and seamlessly glides through folk, fiddle tunes, swing, and Irish music. He has also studied with guitarists such as Tony MacManus, Clive Carrol, and Kirk Hanser, among others.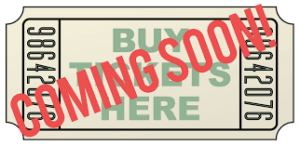 ---

Friday, June 23rd, 8pm, $10/$15: Masillajta
"Masillajta" translates as "Band of the People" from the Quechuan language of the Andes Mountains.  The band has been playing St. Louis area festivals, educational, art, and dance events since 2005.  Masillajta is composed of musicians from many countries, cultural backgrounds, and music styles of the Americas.  The common thread is their love of Andean music and their passion for rekindling and preserving their ancestral fires.  Andean music has been played since times of old and continues to be heard wherever common people gather, from the mountain peaks of South America to the streets and parks of cities across the world.  Masillajta remains true to its Andean music genre, but with multiple musical infusions, the group has incorporated a nice mix of rhythms to its catalogue.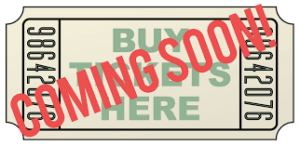 ---

Saturday, June 24th, 8pm, $10/$15: Jake's Leg Acoustic Summer Party
Spanning the generations, Jake's Leg has been performing the music of The Grateful Dead for 40 years — that' s only 11-ish years less than the Dead played Dead themselves!  This will be an acoustic performance. ALSO, the show will likely not be the perfectly silent listening experience the Focal Point is known for. However, we promise that it will be great fun for all!  Dancing recommended but not required.

---

Saturday, June 30th, 8pm, $10/$15: An Evening with Grace Basement
In anticipation of their upcoming album release, Kevin Buckley and crew are bringing the songs of Grace Basement to the Focal Point. The June 30th event will feature uncharacteristically appropriate volume settings and an early 8pm show time, nearly unheard of in the sordid world of rock and roll. "I'll be performing some solo material from a variety of projects before being joined by the band for a semi-acoustic performance. We have a toned down rehearsal setup when we are working on new songs or ironing out arrangements. It's best not to go full bore when you're working on details…and honestly a lot of those nuances can get lost in a big loud late night rock show. We're aiming for a more intimate experience…like you're sitting around the basement with us." Grace Basement's fourth album, Mississippi Nights, will be released early fall.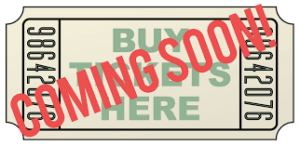 ---
---

Sunday, July 16th, 7pm, $15/$20: Eric Taylor
Eric Taylor is a master storyteller and has been one of the finest southern songwriters for the last four decades. Influencing such well-known artists as Nanci Griffith, Lyle Lovett (both of whom have covered several of his songs) and Steve Earle, Taylor tours extensively throughout North America and Europe. He has appeared on Austin City Limits, Late Night With David Letterman, NPRs Morning Edition and Mountain Stage and BBC Radio. A mesmerizing performer whose shows will leave you wanting more

*****Note This Show Begins At 7PM*****
---

Saturday, July 29th, 8pm, $35/$40: Chris Smither in Concert
A profound songwriter, Chris Smither draws deeply from the blues, American folk music, modern poets, and philosophers. Reviewers continue to praise his dazzling guitar work, gravelly voice and songwriting. Chris Smither grew up in New Orleans where he first started playing music as a child. Honing a synthesis of folk and blues for 50 years, Chris Smither is truly an American original. As Acoustic Guitar magazine wrote, Smither sings about "the big things  life, love, loss  in a penetrating and poetic yet unpretentious way."

---
More June & Beyond:
June 30th: Kevin Buckley
July 1st: Greg Silsby, Dustin Greer & Mike Zanger
July 7th: Brianna Brown Band
July 8th: Augusta Bottoms Consort
July 15th: Sadie Hawkins Day
July 16th: Eric Taylor
July 21st: Clarke Buehling
July 22nd: Ivas John & Gary Gordon
July 28th: 5th Annual Guitar Heroes Showcase (Tom Hall, Dave Black, Brian Curran)
July 29th: Chris Smither
August 4th: Finnegans Wake
August 12th: Randle Chowning
August 19th: Spencer Bohren
August 25th: Kevin Bilcheck Band
August 26th: Gaslight Squares
September 2nd: Shotgun featuring Charlie Halloran
September 8th: Tommy Halloran's Guerrilla Swing
September 16th: Andy Cohen
September 22nd: Ben Bedford
September 23rd: Gloria Attoun (CD Release)
September 30th: Amanda Raye
October 6th: Seán Tyrrell
October 7th: Brian McNeill
October 14th: Fiddlers Four (Colin Blair, Thayne Bradford, Kevin Buckley & Geoff Seitz)
October 20th: Ameranouche
October 27th: Greg Klyma & Bill Poss
October 28th: Dennis Stroughmatt et l'Esprit Creole
November 10th: Open the Door for Three
November 17th: The Dust Covers
November 18th: Tricia Spencer & Howard Rains
December 2nd: Leroy Pearson
December 8th/9th: Roughshop Holiday Party
December 15th: Dave Black, Sandy Weltman & Farshid Soltanshahi
December 16th: Jake's Leg Annual Acoustic Holiday Show
December 22nd: Diesel Island Christmas(ish) Show