All our ticket prices are discounted $5 for advance purchases.  For example, $10/$15 means ten dollars in advance or fifteen dollars at the door.  Unless otherwise specified, advance tickets are available until noon on the day of the concert at brownpapertickets.com.  For any difficulties with online purchases, please call 1-800-838-3006.
DOORS OPEN 30 MINUTES PRIOR TO EACH SHOWTIME
---

Friday, January 19th, 8pm, $10/$15: Focal Point Friends of Old-time Music Present: Bob Bovee
Bob Bovee is a kindred soul: No one handles old-time cowboy and humorous songs better than him. His vocals are hauntingly rough. His guitar and harmonica are as good as you will ever hear. Whether performing in concert, playing for a barn dance, or on a recording, Bob leaves you wanting more.

---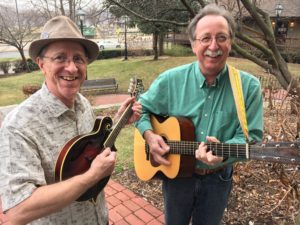 Saturday, January 20th, 8pm, $10/$15: The Buckhannon Brothers
Dennis and Curtis Buckhannon became hooked on old time music so long ago that neither of them can remember exactly how it happened.  Old time music is not just what they play: it's part of who they are.
Dennis is a recently-retired union painter, and Curtis works for a printing company.  After the work day is done, the brothers break out their instruments, and together they create music founded on their sincere commitment to preserving traditional old-time mandolin and fiddle music that is indigenous to Missouri and the Midwest region at large.
As youngsters, the brothers listened to their Dad's bluegrass and country music recordings, and they taught themselves to pick the tunes on guitars.  When they were in their late teens, Curtis acquired his first mandolin and began playing old-time music.  During that time there were quite a few old-time fiddlers in rural Missouri and Illinois, and the brothers learned many of their tunes from these old-time musicians as well as from field recordings.  They loved old-time music, and they spent a lot of time playing music with friends––both young and old––sharing good tunes and good times.  To this day, Curtis makes a habit of meeting mandolin players and fiddlers wherever he goes, adding their tunes to the brothers' repertoire.
In 1973, Curtis and Dennis formed an old-time string band called Cousin Curtis and the Cash Rebates.  They had five pickers (fiddle, bass, mandolin, guitar, and banjo), and they frequently played for square dances and local establishments.  The Cash Rebates still exist today, and, although the membership has gone through several evolutions, Curtis and Dennis remain at the center of the band.  In the late 1980's, Curtis also joined a band called the Ill-Mo Boys, and he plays occasionally with that band too.
Today, the Buckhannon Brothers frequently perform in St. Louis as well as around east central Missouri and southern Illinois for square and line dances.  They, along with other musicians, teach and call old-time square dances as well.  Additionally, the brothers perform at numerous old-time national music festivals, and they have been instrumental (pun intended) in several projects dedicated to the preservation of old-time string band music, such as field recordings produced by the Missouri Friends of the Folk Arts, which currently are housed in the University of Missouri at Columbia archives.  Their talents as old-time musicians have been preserved for posterity on recordings archived in the United States Library of Congress, and their recordings have been used as authentic auditory complements to two historical documentaries. You can catch The Buckhanon Brothers performances at many local venues, such as farmers markets, historic landmarks, and libraries.  They also perform for private parties and other social gatherings.
The brothers produced their first compact disc, Little River Stomp, because Dennis and Curtis felt that a recording of instrumental mandolin and guitar renditions of fairly-obscure, old-time tunes would help preserve an important element of American folk music and, concurrently, be a fitting project for two brothers dedicated to performing traditional music together.
Dennis and Curtis released their second recording entitled Back Home Again, in 2006.  This recording is dedicated to their friend and bass player, Forrest Earl Rose, who died suddenly of unexplained causes at the age of 48 in March of 2005.  The Buckhannon Brothers released their third recording, entitled Old Time Jamboree, in 2007.  They are currently working on a new recording.
They'll be bringing some guests with them to the Focal Point. Who will it be? Can we all stand the suspense? Come to the Focal Point and find out!

---

Wednesday, January 24th, $15/$20: Songbird Cafe
Joe Bizelli
Kenny Lee Hall
Steve Perron
Mira Goto (Nashville)
Doors- 6:45     Show 7:30

---
 
Friday, January 26th, 8pm, $15/$20: St. Louis Piano Summit: Ethan Leinwand, Christopher Parrish, and Chase Garrett
Ethan Leinwand is a St. Louis-based barrelhouse blues pianist and preservationist. A student of the music's rich history and varied regional styles, Ethan presents personal interpretations of many of the great (and forgotten) old-time masters. He specializes in St. Louis pre-war piano blues, Texas barrelhouse, Deep South barrelhouse, early Chicago boogie-woogie, and good-time hokum stride. His influences include: Jimmy Yancey, Henry Brown, Little Brother Montgomery, Peetie Wheatstraw, Aaron 'Pinetop' Sparks, Albert Ammons, Black Bob, Cooney Vaughn, Professor Longhair, and Carl Sonny Leyland.  Originally from Middletown, CT, Ethan has spent time living in New Orleans and Brooklyn. He moved to St. Louis in the summer of 2014, and, connecting with the city's thriving blues community and its deep piano blues heritage, he quickly became a mainstay. In addition to his solo work, Ethan plays in multiple projects  including Miss Jubilee, The Bottlesnakes, and The St. Louis Steady Grinders.  He's become a regular at the Focal Point, and it's always a pleasure to see him!  More at http://www.ethanleinwand.com/
Christopher Parrish first visited St. Louis this past June to play at the Second Annual St. Louis Piano Festival.  By the end of September, he'd moved here permanently and had been featured in the Riverfront Times' "Best of St. Louis 2017" issue as "Best St. Louis Story."  Since his move from Indianapolis, St. Louis has warmly embraced what he has to offer both as a lively interpreter of traditional ragtime and blues piano and as an exciting improvisational player covering a broad range of styles.  Both contemplative and witty – sometimes simultaneously – his playing routinely quotes from a variety of musical genres, including a generous sampling of classical themes, and always rewards close listening.  In addition to his solo playing, his other projects include The St. Louis Ticklers and an occasional role in Annie and the Fur Trappers.  The Focal Point is delighted to welcome him for his first appearance on our stage – we hope the first of many!  More at https://www.facebook.com/CParrishMusic/
Chase Garrett, voted "Best Local Act" in Iowa City, IA by the Daily Iowan in 2011, began playing piano professionally at age seventeen and within a few years was performing at blues and boogie-woogie festivals across the U.S. and Europe. Having been heavily influenced by artists such as Oscar Peterson, Erroll Garner, Otis Spann, and Meade "Lux" Lewis, his style has grown into an infectious and diverse mix of boogie woogie, blues, swing, and stride that is sure to satisfy any audience. Chase has dedicated himself to the piano not only as a pianist, but also as a technician, an instructor, an event organizer, and a producer. He has brought world-class pianists to the Englert Theatre in Iowa City, IA for his annual Blues & Boogie Woogie Piano Stomp concert series and has taught master classes and piano performance at colleges, blues weeks, and swing camps across the U.S.  Audiences can expect to hear a mixture of Chicago blues and boogie woogie, Kansas City Swing, and some Classic Jazz from New York City.  Chase currently resides in St. Louis, MO.   Please join us in welcoming him to the Focal Point!  More at http://chasegarrett.com/

---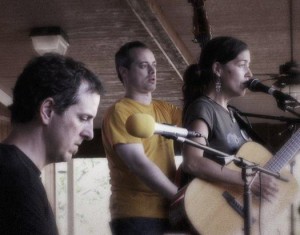 Saturday, January 27th, 8pm, $10/$15: Auset Music Project
Auset Sarno and her Music Project have been celebrating her birthday with The Focal Point for quite a few years now. It is always phenomenal and we're sure that 2018 will be no exception. Great songwriting, a few choice covers, superb musicianship on pedal steel guitar, bass, drums, 6 string guitar & perfect vocals, a wide variety of special guests and birthday cake for all.

---

Friday, February 2nd, 8pm, $10/$15: An Evening of Bebop with the Dave Stone Group with special Guest Eric Slaughter
Dave Stone has been a stalwart of the Saint Louis improvisational music scene for over 25 years.  Primarily a tenor saxophonist, Dave has also played guitar and other reed instruments with many local bands, and in multiple musical genres. Revered in both the STL jazz and the free improv circles, Dave has been an under-appreciated Saint Louis icon since the early 1990's.
The Dave Stone Trio has had a long-standing Friday night residency at Mangia Italiano since 1997, surviving through 4 different owners.  Their gig begins every Friday at 11:30pm, so this concert is a rare chance to hear his trio at an earlier time.  This will be the first bebop / post-bop show in the Focal Point's 43-year history, so you won't want to miss a night of music inspired by Charlie Parker, John Coltrane, Wayne Shorter, and Sonny Rollins.
Special guest Eric Slaughter is a high-energy guitarist, experienced nationally and internationally in jazz/rock/funk/pop and more. This will be a homecoming of sorts, Eric played with the Dave Stone Trio regularly in the late 1990's.

---

Saturday, February 3rd, 8pm, $10/$15: The Missouri Rounders
The Missouri Rounders are John Higgins, Thayne Bradford, Charlie Pfeffer, Vince Corkery, and Bob Breidenbach. You've seen them all before, but in this configuration they are going to make you smile! The Rounders are probably more bluegrass than anything, but these people can play absolutely anything they want. They sing, write songs, and find the best of old treasures from the country and bluegrass worlds. Their arrangements have been pared down to let the abundant three-part singing, and the beauty of the songs in general, take center stage, but there are always a few instrumentals thrown in for good measure!

---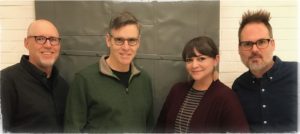 Friday, February 9th, 8pm, $15/$20: The WirePilots with guests Erin Bode & Paul DeMarinis
The WirePilots, with guest vocalist Erin Bode, will present a unique Valentine's Day concert on Friday, February 9, 2018.  The WirePilots, led by guitarist and composer Dan Rubright, feature energetic and alluring original works that blend jazz, world, and fusion. Ms. Bode will sing love songs in the spirit of Valentine's Day, including a couple written by Dan Rubright. Renowned tenor saxophonist Paul DeMarinis will also join the group for this special performance.  Ted Rubright, co-founder of the WirePilots, will play an assortment of acoustic and electronic percussion instruments. Syd Rodway, bassist for the 442's and husband of Ms. Bode, will play bass.

---

Saturday, February 10th, 8pm, $10/$15: The Kay Brothers
"It's in your blood."
After many a yarn spun at Thanksgiving dinner over the years, two brothers finally decided to form a band together and salute the music traditional to their home: The Ozarks. With no real notion of what that "was," a banjo and upright bass were procured and the two dove into the rabbit hole of traditional Old-Time Appalachian music and, much like the music's pioneers, made it work with the minimal knowledge and equipment they had. Joined by Molly Healey and Roger Netherton on fiddles as well as "Shakin' Jake" Allen on percussion, the Kay Brothers boast four-part vocals, upright bass, guitar, banjo, washboard, congas, shakers, fiddle, harmonica, kazoo, cello, and an array of foot percussion. The mission: to preserve the rural music of their forefathers and mothers that used to fill the wooden barns that once dotted
countryside on Saturday night and the small family churches on Sunday morning. That party is still going on…. it's in your blood.

---

Thursday, February 15th, 7pm, $15/$20: Dónal Clancy
Dónal Clancy is regarded as one of Ireland's finest guitarists. He is the son of the world-renowned singer Liam Clancy of The Clancy Brothers and Tommy Makem and has since the death of his father focused his attention on the family repertoire of songs that he grew up with, while keeping the Clancy tradition alive with his solo performances.  In 2006 he released his first solo guitar album Close To Home, which The Boston Globe dubbed "a sweet masterpiece of melodic grace and riveting groove".  In 2009 Dónal returned to live in Ireland with his wife Mary and their three children and in 2014, to much critical acclaim, he released Songs of a Roving Blade. The Irish Post awarded the album five stars, calling it folk singing at its best and a smashing album that should help to ensure these songs will never be lost.
"Dónal Clancy is a consummate Celtic guitarist with a voice sympathetic to a range of different song cultures and with a sense of musical arrangement true to the great classical Irish tradition." – Archie Fisher
Dónal Clancy's new CD is a classic recording of a man and a guitar, great material beautifully played and sung. – Martin Simpson
***Note 7pm Start Time***

---

Friday, February 16th, 8pm, $20/$25: Switchback!
For over two decades, Brian FitzGerald and Martin McCormack, known as Switchback, have entertained crowds with their unique American Roots ~ Celtic Soul blend of music. Brian and Marty play an exciting mix of mandolin, guitar, and bass. Their harmonies have won them comparisons to famous duos, such as the Louvin Brothers, the Everly Brothers, and Simon and Garfunkel. Their Celtic music is authentically Irish, with equal respect for traditional and modern artists and styles.

---

Saturday, February 17th, 8pm, $25/$30: Kevin Burke!
Legendary Irish fiddler Kevin Burke brings his masterful playing and storied solo performance back to the Focal Point!  The New York Times describes Burke as "impressively virtuosic…a superior instrumentalist in any idiom," and The Washington Post calls him "a lyrical player of emotional electricity." Born and raised in London to Irish parents, Kevin was a key figure in Ireland's traditional music revival of the 1970s, as a member of The Bothy Band and with Christy Moore, Paul Brady, and Andy Irvine. Burke's solo concerts are special. Though he has spent much of his career in a group context (Bothy Band, Celtic Fiddle Festival, Patrick Street), he has never lost his love for the tradition of solo fiddle music. His mesmerizing tunes and deeply soulful playing, along with his celebrated stories and wit, make for a fascinating live experience.
Kevin's new album "The Pound Ridge Sessions" with California guitar pro John Brennan (Eagles, Byrds, Graham Nash), is a departure. They recast Irish tunes with a rock edge, and bring Sligo soul to classics by Jimi Hendrix, Allman Brothers, Bill Monroe, and bluesmaster Lonnie Johnson. "London Town" is a Burke original on lyrics and vocals, describing the vibrant Irish music scene in post-war London. The new CD will be on sale at the concert!
"Probably the greatest Irish fiddler living" The Village Voice

---

Friday, February 23rd, 8pm, $10/$15: Focal Point Friends of Old-Time Music present: Frank Lee & Allie Burbrink
Frank Lee and Allie Burbrink present songs and tunes from the rural Southern, spanning bluegrass, old time, blues, and spirituals. After a few years of collaborating, they took their duo act on the road in January 2016, with Frank playing guitar, slide guitar, and banjo and Allie playing guitar, banjo, and harmonica. They can also be heard trading off lead and harmony vocals in their duo and with their old time string band The Freight Hoppers.
A passion for traditional songs and tunes from the rural South has fueled Franks love of performing for the past 40 years. As a founding member of The Freight Hoppers, he has shared this passion with audiences all over the United States, Canada, and northern Europe. His repertoire has a range of old time music that spans raw Blues from the Mississippi Delta to the hillbilly music recorded in the 1920s. Banjo players all over the world study and emulate Franks signature clawhammer sound.
Allie Burbrink is a founding member of The Whipstitch Sallies, a bluegrass-influenced band from Indiana that toured in North Carolina, Colorado, and Hawaii in addition to a busy local schedule. She works with the Wernick Method Bluegrass Jamming organization and performs in the duo and with The Freight Hoppers.
Frank and Allie also organize an old time music retreat in the Great Smoky Mountains in early April called the Banjo-Fiddle Frolic.

---

Saturday, February 24th, 8pm, $10/$15: The Gaslight Squares
The Gaslight Squares are a relatively new group to St. Louis, but as their name suggests, they link themselves to a great history of St. Louis traditional jazz. The band is led by British cornet player T. J. Muller, accompanied by native St. Louisans Jacob Alspach (banjo), Jon Weiss (tuba) and Matt Sellers (piano).  The band perform with regularity around St. Louis, playing traditional jazz tunes both easily recognized and obscure. Come celebrate the passing down of a music played in St. Louis since its earliest days, and dance to some great old melodies.

---

Wednesday, February 28th, $15/$20: Songbird Cafe
Dade Farrar
Gary Hunt
John Jump
Stephanie Stewart
Doors- 6:45     Show 7:30

---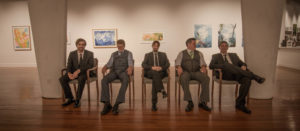 Friday, March 2nd, 8pm, $10/$15: Focal Point Friends of Old-Time Music presents: River Bend
Formed in 2015 in the heart of the Midwest, River Bend is a Traditional Bluegrass band that is dedicated to the performance and preservation of the High-Lonesome Sound. With soaring tenor harmonies, driving instrumentation, and the classic bluegrass groove, this group recalls the voices of Bill Monroe, the Stanley Brothers, Vern Williams, Red Allen and more. Those looking for the authentic true grass experience reflecting the sounds of the early days of bluegrass and a simpler life will not want to miss this show.

---
Friday, March 9th, 8pm, $10/$15: Annie and the Fur Trappers
Description coming soon!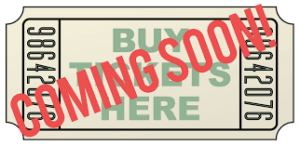 ---

Saturday, March 10th, 8pm, $15/$20: Buddy Mondlock
Buddy Mondlock writes songs. He does it so well that some great songwriters have recorded his songs on their own albums. Guy Clark, Nanci Griffith and Janis Ian, to name just a few. He's not going to pin your ears back with those songs. He's going to draw you into his world. Where a single snowflake follows the trajectory of a relationship, where you get your pocket picked by a Roman cat, where you might swim over the edge of the world if you're not careful and where dreams that don't come true still count. We recommend this one.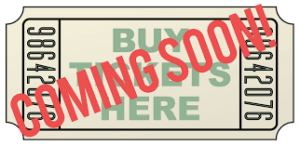 ---
Friday, March 16th, 8pm, $10/$15: St. Louis Steady Grinders
Description coming soon!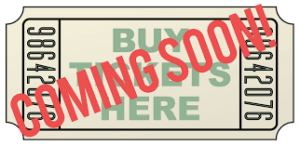 ---
Saturday, March 17th, 3pm & 8pm, $10/$15: St. Patricks Day Celebration with Eimear Arkins & Eileen Gannon
Description coming soon!
Buy tickets for 3pm Matinee Show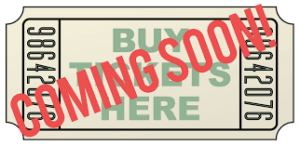 Buy tickets for 8pm Evening Show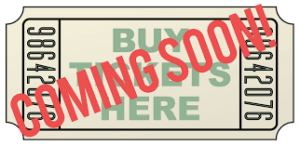 ---
Sunday, March 18th, time TBA, Price TBA: Will Soll and the Youngsters of Zion
Description coming soon!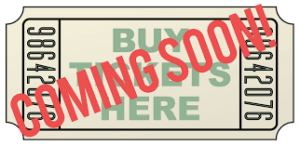 ---

Wednesday, March 21st, 8pm, $15/$20: Susana Raya
Considered by the jazz critic and historian Ted Gioia as "the Andalusian Eva Cassidy", Raya is a rare thing in art. She has developed a style where voice and guitar seem to breathe at the same time.Songwriter, classically trained guitar player, European awarded jazz singer and jazz guitar graduated. Susana combines her singer-songwriter spirit with a jazz touch which is enhanced by her Spanish roots.
Her collaboration with the legendary jazz bass player, Steve Swallow in New York, opened the door to record her new album Wind Rose. Providence brought her the joy to make it with a five start team: Clifford Carter, Ira Coleman, Leo Amuedo and Cyro Baptista. The producer, Gary Burke, says: "She can sing, she can play and she can write. A triple threat as we say here in the States."
"My music is the result of being inspired by artists that have resonated in me profoundly. My biggest love has gone to Chet Baker, Pat Metheny, Elis Regina, Antonio Vega, Eva Cassidy, and many others…"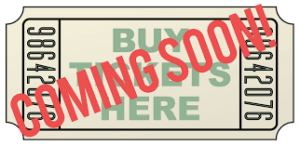 ---

Friday, March 23rd, 8pm, Price $10/$15: Andrew Calhoun
Andrew Calhoun's music is innovative and rooted in tradition. In forty years as a performer he has evolved an increasingly varied repertoire including original songs, Irish and American folk songs, Scottish ballads, spirituals, hymns, historical background, comic songs, and poems and songs by writers such as Dave Carter, Mary Oliver and Robert Frost. He is currently working on a Robert Burns songbook, including new research on the tunes used by Scotland's bard. At age seven, Andrew memorized W. B. Yeats' "Song of Wandering Aengus," thus earning a nickel from his mother. He got his first guitar in 1967 at the age of ten, and began writing songs at twelve. By the late seventies, he was performing in the Chicago folk scene. Six months of janitorial work at the DAVEA Center in Addison, IL, funded a trip to Europe in 1977 leading him to hear Martin Carthy at the Cambridge Folk Festival in England, and Carthy along with Leonard Cohen remain guiding musical inspirations. He has since toured internationally, performing at folk clubs and festivals, pubs and house concerts. In 1992, Calhoun founded Waterbug Records, an artists' cooperative folk label which has grown to 130 titles, bringing some of the brightest singer-songwriters and folk musicians to an international audience. His own recordings have been released on Hogeye, Flying Fish and Waterbug Records. Recent projects include a double CD, Rhymer's Tower: Ballads of the Anglo-Scottish Border, and Skeins, a duo CD with his daughter Casey Calhoun. In October 2012, Andrew was given the Lantern Bearer Award for twenty-five years of service to the folk arts in the Midwest by the Folk Alliance Regional Midwest. In July 2014 he received a lifetime achievement award from the Woodstock Folk Festival.
"A wonderful songwriter and funny, warm performer." – The Daily Iowan
"Calhoun is a master at story songs, finely crafted works that swiftly and economically capture a moment or express an emotion. Like the best novelists, he is able to assume different personas and see the world through other people's eyes." – June Sawyers, Chicago Tribune
"He's blessed with a resonant baritone, crystalline fingerpicking, and a writer's ear." – The Oregonian
"His songs are majestic in their imagery and endlessly challenging in their themes." – James Tarbox, St. Paul Pioneer Press-Dispatch
"…he goes an awfully long way toward overturning the prevalent image of folksingers trying to live in a past that never was." – Renaldo Migaldi, Chicago Reader
"…unbelievably powerful imagery." – Merlin David, Performing Songwriter
"He is a creative force in the songwriter movement, a dynamite guitarist, and a traditional song interpreter of great skill. His introductions to songs can keep you doubled up with laughter, his songs run the gamut of human experience and emotion." – Phil Cooper
"Andrew Calhoun tells the truth. To my knowledge, there is no better songwriter alive." – Dave Carter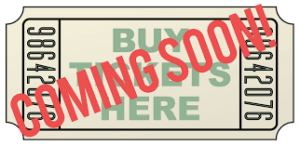 ---

Saturday, March 24th, 8pm, $15/$20: Michael Peter Smith
One of the most captivating songwriters in the folk arena, celebrated musician Michael Peter Smith has toured the United States and Canada for nearly five decades. He creates new work on a constant basis, and music's finest performers record his songs. His song The Dutchman, a signature piece for the late Liam Clancy, and still recorded by dozens of others, is considered a classic. Michael's performances at the Focal Point have always been a special treat for all who attend. Come see why.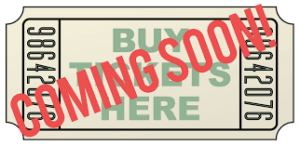 ---

Wednesday, March 28th, $20/$25: Songbird Cafe
Stephanie Lambring
Erin Enderlin
Kyle Nachtigal
Ben Bedford
Doors- 6:45     Show 7:30

---
Friday, March 30th, 8pm, $10/$15: Mat Wilson
Description coming soon!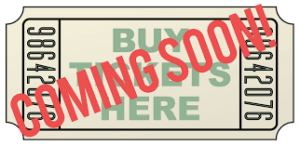 ---
Friday, March 31st, 8pm, $10/$15: Roger Netherton & Teddy Breihan
Description coming soon!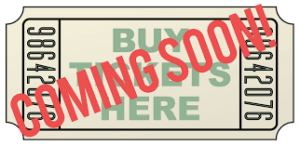 ---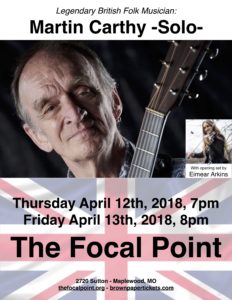 April 12th & 13th: $25/$30: Legendary British Folk Revivalist, Martin Carthy -Solo- (Opening set Eimear Arkins)
Martin Carthy (MBE) is an English folk singer and guitarist who has remained one of the most influential figures in British traditional music, inspiring contemporaries such as Bob Dylan and Paul Simon, and later artists such as Richard Thompson, since he emerged as a young musician in the early days of the folk revival.
If the English folk revival of the 1960s had a single "father" and guiding spirit, then Martin Carthy was it. Carthy's influence transcends his abilities, formidable though those are — apart from being one of the most talented acoustic guitarists, mandolinists, and general multi-instrumentalists working the folk scene in the 1960s through today, he's also a powerful singer with no pretensions or affectations, and is an even more prodigious arranger and editor, with an excellent ear for traditional compositions. In particular, he is as much a scholar as a performer, and frequently goes back to the notes and notebooks of folk song collectors such as Percy Grainger, scouring them for fragments that could be made whole in performance — no "second hander," he uses the earliest known transcriptions and recordings of many of the oldest folk songs known in England as his sources, and works from there. By 1966, at the time he was cutting his first two albums, Carthy was already an influence on Bob Dylan and Paul Simon, and by the end of the 1960s was de facto mentor to virtually every serious aspiring folk musician in England. At least three major English folk-rock bands, Fairport Convention, Steeleye Span, and the Albion Band, were formed either directly or indirectly with his help and influence.
Martin is an old, dear friend of the Focal Point family and patrons alike. It has been far too long since he's been able to make it back the midwestern United States. We are all very excited, humbled, and reminiscent about his return! Furthermore, it's no accident that Martin's visit nearly coincides with long-time Focal Point proprietors Eric and Judy Stein's 50th wedding anniversary! If it weren't for Eric and Judy, it is quite possible that our little theater and arts center would not exist. After its founding in 1975 by Bill and Janet Boyer (former owners of Music Folk in Webster Groves, MO), the Focal Point was handed down to a short succession of directors. In 1983 it was picked up by long-time fan and supporter of the traditional arts, Judy Stein, who ran the artistic side while her husband Eric took the technical aspects. Together, and with the help of a few friends, they expanded and grew the Focal Point into a world-class folk music destination, bringing in such acts as Martin Carthy, Dave Swarbrick, Doc Watson, Norman Blake, Dave Van Ronk, and John Renbourn, to name but few. In 2011, Judy took a semi-retirement from the venue and passed it to a new group of friends, but stays active as a part time volunteer and advisor while Eric Stein remains our head sound engineer and can still be found at the mixing board from time to time. With these concerts, we are celebrating not only the Focal Point's long, rich history but the couple who made us what we are today.
Eimear Arkins:
Eimear Arkins comes from a small village on the West Coast of Ireland called Ruan in County Clare but she has been living in Missouri for the last number of years. She is an award winning musician, singer and dancer with eleven Fleadh Cheoil na hÉireann titles to her credit. Eimear has toured extensively with the international music organization Comhaltas Ceoltóirí Éireann on concert tours throughout Ireland, Britain, North America and Canada. For the past six summers, Eimear has performed with the internationally renowned show Brú Ború and was part of the troupe that represented Ireland at World Expo 2010 in Shanghai. In August 2015, she traveled to World Expo in Milan with St. Louis Irish Arts where she promoted not only Irish culture but the expression of Irish culture worldwide.
Eimear has toured and performed throughout the US and in Ireland with Cherish the Ladies, Téada, The Nashville Celts and The Paul Brock Band. Eimear has been a regular teacher at St Louis Irish Arts since 2011 and has given workshops at festivals all over the world including Catskills Irish Arts Week, New York; Viljandi Pärimusmuusika Festival, Estonia; St Louis Tionól; Canadian Celtic Celebration, Canada and Festival Interceltique de Lorient, France.
Thursday, April 12th, 7pm

Friday, April 13th, 8pm

---

Wednesday, April 25th, $44/$50: Songbird Cafe
Matraca Berg
Marshall Chapman
Will Kimbrough
Tommy Womack
All Nashville – as seen at The Bluebird Cafe
Doors- 6:45     Show 7:30

---
Just announced!
March 18: Will Soll and the Youngers of Zion (matinee)
July 28: Guitar Heroes: Dave Black, Brian Curran, Tom Hall
---
April 2018 & Beyond:
April 7: Willi Carlisle*
April 12: Martin Carthy (Opening set Eimear Arkins)
April 13: Martin Carthy (Opening set Eimear Arkins)
April 20-22: 21st Annual St. Louis Tionól
April 28: Tempest
April 29: Duke Ellington's 119th Birthday Concert – Christopher Parrish
May 5: Dick Hensold
May 11: The Western Satellites
May 12: Calvin Street Band
May 18: Dennis Stroughmatt – Tribute to Ray Price and His Cherokee Cowboys
July 28: Guitar Heroes: Dave Black, Brian Curran, Tom Hall
December 15: Jake's Leg
*Presented by Focal Point Friends of Old-time Music