All our ticket prices are discounted $5 for advance purchases.  For example, $10/$15 means ten dollars in advance or fifteen dollars at the door. Unless otherwise specified, advance tickets are available until noon on the day of the concert at brownpapertickets.com.  For any difficulties with online purchases, please call 1-800-838-3006.
DOORS OPEN 30 MINUTES PRIOR TO EACH SHOWTIME
---
---
---
---

Friday, September 21st, 8pm, $15/$20: Esther Rose with special guest Adam Hoskins
Esther Rose released her debut album, This Time Last Night, on June 16th, 2017.  The album was recorded live to a two-track tape machine at Mashed Potato Studios in the Lower 9th Ward of New Orleans, Louisiana.  Since its release, Rose has toured with her album throughout the U.S. and Europe and shared the stage in support of The Punch Brothers, Pokey LaFarge, and The Deslondes.  Esther Rose collaborated with Jack White for his solo album Boarding House Reach on the country-soul duet 'What's Done is Done,' and performed with him at the New Orleans Jazz & Heritage Festival in May, 2018.  Rose is inspired by the honest writing and soaring melodies of greats such as Hank Williams Sr. and Joni Mitchell, and the community of writers and musicians around her New Orleans neighborhood.  Esther just completed a European tour supporting Pokey Lafarge and will be joined by the South City Three's lead guitarist Adam "Lightnin'" Hoskins.  Don't miss this very special show!
TICKETS ARE STILL AVAILABLE AT THE DOOR
---

Saturday, September 22nd, 8pm, $15/$20: Roy Book Binder
Roy has the goods: the original, the bare-knuckle, the low-down . . . blues.  Who can say they were friends with the Rev. Gary Davis, Pink Anderson, and Robert Lockwood? And toured with Arthur Big Boy Crudup, Hot Tuna, JJ Cale, and Bonnie Raitt ?  Roy can. He has the stories, the licks, and the mystery of timeless music in his fingers. He's been featured on a PBS special and interviewed by Terry Gross on Fresh Air.  He's also a regular at Fur Peace Ranch, where he teaches along with Jorma Kaukonen. When he brings his 'Tour Bus' to town, a one-man blues-fest ensues.  He plays and he entertains, feeding us music and stories, and the evening is a celebration for us all.  We're privileged to have Roy here to preserve–and extend—the tradition of great American blues music.

---

Wednesday, September 26th, $20/$25, Songbird Cafe:
Mel Besher
Emery Besher
Taylor Steele
Bill Poss

---

Friday, September 28th, 8pm, $12/$15: Lukas Simpson Presents: Contemporary Midwestern Folk Music
This St. Louis folk musician and songwriter is collaborating with some mighty fine musicians spanning from Missouri, Illinois, and Indiana to present an evening of original and traditional music! Karl Eggers (Kansas City, MO), Sean Ellsworth-Hoffman (Fort Wayne, IN), Blake Korte (Highland, IL) and Logan Perez (Highland, IL) come together with Lukas Simpson for this special occasion to play each other's songs and tunes with guitar, banjo, mandolin, fiddle, dobro, mountain dulcimer, and upright bass.

---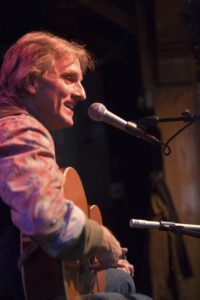 Saturday, September 29th, 8pm, $10/$15: Mark Dvorak
The Chicago Tribune has called Mark Dvorak "masterful," and the Fox Valley Folk Festival describes him as "a living archive of song and style." In 2012, WFMT 98.7 FM Fine Arts Radio named him "Chicago's official troubadour."  Mark Dvorak has given concerts in almost all of the United States and has made visits to Finland, Canada, and Ireland. To date he has released seventeen albums of traditional and original music, including Waterbug's acclaimed Time Ain't Got Nothin' On Me, and the independent release, Back Home.  Dvorak has won awards for children's music and journalism, and was honored in 2008 with the Woodstock Folk Festival Lifetime Achievement Award. In 2013 he received the FARM Lantern Bearer Award from Folk Alliance International.  In 2013 he published his second collection of essays and poetry, Bowling for Christmas & Other Tales from the Road.  He is currently working on a new CD, Let Love Go On.
video
https://www.youtube.com/watch?v=fHUn9FnK8vE&feature=youtu.be

---

Friday, October 5th, 8pm, $15/$20: Máire Ní Chathasaigh & Chris Newman
This celebrated partnership of "one of the UK's most staggering and influential acoustic guitarists" (fRoots) with "the doyenne of Irish harpers" (Scotland on Sunday), "the great innovator of modern Irish harping" (The Rough Guide to Irish Music) and sole harper recipient to date of Irish music's most prestigious award, Traditional Musician of the Year (Gradam Ceoil TG4), has presented its unique musical vision in twenty-two countries on five continents to venues ranging from the tiniest of village halls to palaces in Kyoto and Istanbul, London's Barbican, Sydney Town Hall, and the Philharmonie in Cologne.  Expect a breathtaking blend of traditional Irish music, hot jazz, bluegrass and baroque, spiced with striking new compositions – and what The West Australian calls "Chris's delightfully subversive wit!"
Recent headlining festival performances have taken place in Australia, New Zealand, the USA, Canada, Italy, Denmark, Sweden, the UK, and Ireland. Other notable events were the award to Máire of Female Musician of the Year in the Live Ireland Music Awards 2016 and four TV performances in Ireland.
"An eclecticism and spirit of adventure that is quite thrilling" — The Times
"Dazzling virtuosity" — The Daily Telegraph
"Chris is amazing… one of our greatest musicians" — BBC Radio 2
"In a class of their own" — The Guardian
"Music of fire and brilliance from the high-wire act in traditional music" — The Irish Times
"Blazing guitar and dancing harp" — Dirty Linen (USA)
"Sublime" Sydney Morning Herald (Australia)
"Brilliant, innovative harping and guitar-playing of astonishing virtuosity and versatility" — Songlines
"Remarquables de virtuosité et de grâce" TRAD Magazine (France)
"Their stagecraft was masterly and their introductions informative and funny" — The Christchurch Press (New Zealand)
"Their blinding technique, sizzling Irish reels and hot jazz improvisation brought an extended standing ovation… Newman has the great gift of being informative and hilarious simultaneously" — The West Australian

---

Saturday, October 6th, 8pm, $15/$20: Brian McNeill
Multi-instrumentalist, writer, founder of Battlefield Band, educator, artist, historian — a true Renaissance man, Brian McNeill is one of Scotland's national treasures and one of Focal Point's most dearly beloved performers!  He has recorded albums of gorgeous fiddle tunes, contemporary original music with a point and bite that make one sit up and listen, and wide-ranging historically-themed concept albums. Come out and be entertained, uplifted, and informed!

---

Thursday, October 11th, 7:30pm, Price $12/$15: The Lovestruck Balladeers
The Lovestruck Balladeers are the band the mob boss hired to play his daughter's wedding. The quintet uses banjos, mandolins, contrabass, clarinet, piano, guitar, and vocal harmony to infuse early jazz and ragtime melodies with city sweat and hot blood.  Hailing from the American Midwest and Northeast, these players, in crumpled suits and otherworldly faces, have collectively committed themselves to bringing old music into the 21st century with all the energy of a train disaster.  They might whip out a previously unrecorded piece from a 1930s Italian-American jazz folio, or they might play a Mexican Waltz.  They might push into a renegade re-arrangement of a swing standard, or get down with a country rag.  They are the five scorpion sons of a West Virginia dance hall, a Little Italy tourist attraction, and a Oaxacan birthday party.  You might find them in Japan or busking in the New York City Subway.  You might find them in an underwear drawer next to a box of Cuban cigars.  You might find them on the Brooklyn Bridge in rain-soaked November, ambling cool and wet to their next gig.  The past never sounded so palpable.  The Lovestruck Balladeers are: Jake Sanders, Aaron Jonah Lewis, Dennis Lichtman, Sean Cronin, and Dalton Ridenhour.

---

Friday, October 12th, 8pm, $15/$20: St. Louis Osuwa Taiko (opening: Joia)
Part dance, part athletic demonstration, but mostly percussion-centered music, Taiko is a traditional Japanese musical form.  Modeled after Grandmaster Daihachi Oguchi's original Osuwa Daiko, St. Louis Osuwa Taiko was founded here by Oguchi-sensei himself thirty years ago on a visit from Suwa, Japan, and is one of only a few Taiko groups in the Midwest. The group performs an eclectic mix of traditional and original Taiko, featuring flute and violin as well as percussion; they're most notable as a permanent feature of the annual Japanese Festival at the Missouri Botanical Garden, where they amaze and delight thousands every year.   In October 2015, they opened for the nationally-touring On Ensemble here at The Focal Point, and they've been an annual fixture since then.  We couldn't be more pleased to welcome them back!
http://www.stltaiko.com/
Opening:
JOIA!! Bright, brilliant, clear and shining jewel is the translation from Portuguese. The musical translation in St. Louis is a dynamic, mobile world percussion ensemble with a contagious, primal pulse.  Led by Rick Kramer, Joia is not only a band, but a musical community based on the concept of making the experience of percussion performance accessible to anyone with the combination of desire and commitment.  Different and evolving configurations of personnel perform a core repertoire of music steeped in the traditions of Brazil, Africa, Cuba, Japan and other world music forms.  This year, Joia celebrates 25 years of drumming at the speed of life!
http://www.joia.com/joia.html

---

Saturday, October 13th, 8pm, $12/$15: THE Tom Hall
Tom Hall has been undisputed occupant of first chair in every band he's played in, whether it's the Geyer Street Sheiks, River City Rhythm, The Illusions, The Fighting Molly McGuires, or any of the others. Of course, the respect he now enjoys didn't just fall into his lap; in the twenty-plus years he's been a working professional, Tom's paid his dues with interest, playing on street corners, festivals, bars, and concerts across the continent, Ireland and Europe.   Tom's music was originally based on blues mentors Mississippi John Hurt, Robert Johnson, Blind Blake, and Rev. Gary Davis, to name only a few.  He has since broadened his repertoire to include eclectic finger-style guitar, clawhammer banjo, and Irish tenor banjo alongside his mastery of resophonic guitar.   Tom's playing has brought him acclaim from appearances on National Public Radio's Good Evening America with Noah Adams to the stages he's shared with The Neville Brothers, Count Basie, Lightin' Hopkins, Albert King, Guy Clark, and many others.

---

Friday, October 19th, 8pm, $20/$25: An Evening with Erin Bode
Erin Bode has been singing since she was a child.  She grew up in Minnesota, moving to St. Louis with her family when she was in high school.  She graduated from Webster University with a degree in music and foreign languages.  She has performed around the world with her band, the Erin Bode Group and has recorded eight albums in her career to date.  Her albums have been featured in many national publications, including the Wall Street Journal and the Washington Post.  Erin has been featured on the national television and radio broadcasts of CBS Saturday Morning with Russ Mitchell, A Prairie Home Companion with Garrison Keillor and Fox and Friends Saturday. Her most recent album, Here and Now, was a collaboration with producer and bassist Viktor Krauss, guitarists Matt Munisteri and Todd Lombardo, cellist Tara Santiago, and Grammy-Award winning vocalist Suzanne Cox.  With this treasured collection of songs from writers like Irving Berlin and Frank Loesser, Rickie Lee Jones and Gerry Rafferty, Bode and her fellow musicians impart each story through simple yet sophisticated arrangements of each piece.

---
Saturday, October 20th, 8pm, Ticket price TBA: Fiddler's Four
Description coming soon.

---

Wednesday, October 24th, $20/$25, Songbird Cafe:
The Burney Sisters
Kip Loui and JJ Loui

---

Friday, October 26th, 8pm, $15/$20: Open the Door for Three
Open the Door for Three is a high-octane, laughing-out-loud trio of Irish musicians: Kieran O'Hare (uilleann pipes, flute, whistle), Liz Knowles (fiddle), and Pat Broaders (bouzouki, vocals).  For years they've mined tune books, collections, and recordings to find old and new tunes and new and old songs to form the backbone of their repertoire.  They season it with Liz's compositions, harmonies, and arrangements; Kieran's encyclopedic knowledge of tunes and the uilleann piping tradition; and Pat's rhythmic bedrock bouzouki and world-class singing. Join us in welcoming them back to the Focal Point!

---

Saturday, October 27th, 8pm, $15/$20: Dennis Stroughmatt et l'Esprit Creole
In the heart of North America is a story that remains to be told, the story of the French creoles who founded the Illinois country over three hundred years ago along the Wabash and Mississippi River corridors.  Today they remain with their songs, stories and language, and one music group continues to carry the torch of this enduring culture: Dennis Stroughmatt et l'Esprit Creole. It's an old-time country stringband with an exotic twist: fiddle-driven songs and tunes you ALMOST know… a great night with brilliant music!
http://www.creolefiddle.com/

---

Friday, November 2nd, 8pm, $15/$20: Michael Smith
One of the most captivating songwriters in the folk arena, celebrated musician Michael Peter Smith has toured the United States and Canada for nearly five decades. He creates new work on a constant basis, and music's finest performers record his songs. His song "The Dutchman," a signature piece for the late Liam Clancy and for the late Steve Goodman, and still recorded by dozens of others, is considered a classic. Michael's latest CD "Songwriting," reveals the inner workings of his songwriting process, tells stories: from first song and first guitar, to the inspiration for (and secret source) of his best known song, "The Dutchman," and performs this, and other songs, with distinctive Smithesque style.
Michael has appeared at The Focal Point more than a dozen times over the years, and his performances here have always been a special treat for all who attend. Come see why.

---

Saturday, November 3rd, 8pm, $15/$20: The Volo Boggtrotters
An old-time string band based in the Chicago area, the Volo Bogtrotters played songs and tunes from the string bands of the 1920s and fiddle music from the Midwest, as well as from other new and traditional sources. The band was together from about 1984 to around 2002 and during that period made four recordings on the Marimac Label. They played at many music festivals and traditional dance venues and were known for their driving twin fiddle sound and old songs gleaned from 78 rpm recordings. Six members of the band have recently united again (2011) to play occasional dances and festivals.

---
Friday, November 9th, 8pm, $10/$15: Auntie Em and the Tornadoes
Songwriter and St. Louis native Emily Higgins returns home from her home in the Missouri Ozarks for her latest Focal Point performance, this time with her full band, Auntie Em and the Tornadoes. The tornadoes are three original members of the Undergrass Boys: Bo Brown, Rick Davidson and George Horne. The band presents a playlist of Emily's Folk-Americana originals, most of them featured on her four all-original albums: Singing River, The House at the End of the Road, On the Square and most recently, a commissioned collection, 91 Acres. She'll even throw in a couple of newer tunes. Sitting in with the band on steel guitar will be Emily's brother, John Higgins.
Like her current collection of acoustic country folk, this 11-song record captures the sound and atmosphere of the Ozarks perfectly. Each song chronicles a different story from the 91-acre property that serves as the inspiration for the album. One moment you're following along as Higgins goes morel hunting, and then you're enjoying the view from Lovers' Ledge.
-Ettie Berneking – 417 Magazine – Review of 91 Acres (Jan 8, 2016)
The House at the End of the Road, from Emily Higgins: The purity of folk.
Ed Peaco – Springfield News-Leader (Jan 8, 2016)
Auntie Em and the Tornadoes on Facebook: facebook.com/auntieemandthetornadoes

---

Saturday, November 10th, 8pm, $15/$20: Andrew Finn Magill & Dave Curley
Dave Curley is one of Ireland's leading multi-instrumentalists and vocalists and a champion step dancer. Hailing from Co. Galway on the west coast of Ireland, Curley has brought his wealth of talents to the largest of stages in North America and Western Europe. He has performed at the prestigious Ryman auditorium in Nashville, Tennessee, recorded with Grammy award winners Ron Block, Jeff Taylor, and Buddy Greene, and toured with Grammy award winners Moya Brennan of Clannad and Ross Holmes of Mumford and Sons. For ten years, Curley has worked with the award-winning traditional super group, SLIDE, headlining North America's largest Irish festivals.
Multi-instrumentalist, All-Ireland fiddle finalist, and Ropeadope Recording artist Andrew "Finn the fiddler" Magill has watched his career surge ever since the 2016 release of his two-disc concept album Roots & Branches (Roots debuted at #46 on the Folk DJ charts). Raised at The Swannanoa Gathering, Magill has learned and carved out a name for himself in Irish, American, and Brazilian music, collaborating with everyone from Rising Appalachia to John Doyle. He has toured five continents and self-released four albums in everything from traditional Irish music to African fusion. Curley & Magill bring together a wealth of genres and instruments into this exciting new musical collaboration of Irish tunes and songs.

---
Friday, November 16th, 8pm, $15/$20: Séamus Begley, Oisín Mac Diarmada & Sam Harvey
Expect sparks to fly when West Kerry accordionist and singer Séamus Begley joins forces with Sligo fiddler Oisín Mac Diarmada and Californian dancer/pianist Samantha Harvey.  Séamus Begley is the quintessential Irish musician, an eager storyteller known for his sharp wit and famous for pumping out tune after tune at all night sessions with an energy that is sometimes alarming.  Fiddler Oisín Mac Diarmada, founder of noted group Téada, has been described by The Irish Echo's Earle Hitchner as "one of the most gifted and creative traditional fiddlers playing today".  Providing masterful accompaniment on piano, Samantha Harvey, originally from Ventura, California and now living in Sligo, is also an award-winning step dancer. Samantha's energetic dance and musical performances on stage has seen her become an increasingly prominent touring performer and teacher.

---
Saturday, November 17th, 8pm, Price $12/$15: Brian Curran & Eric McSpadden
Description coming soon.

---
Friday, November 23rd: $15/$20: Ben Bedford

---

November 24th & 25th: $12/$15: The Road Apples Ride Again
John Jump, Bob Breidenbach, Thayne Bradford, and Ed Cabanas, original members of the early Road Apples, ride again for TWO shows this November! Join them for an evening and an afternoon of original and Americana roots music.  These accomplished musicians each perform with a number of different groups and are among the most well-known and respected in the area.  Expect to hear a lot of great music and enjoy the camaraderie of these long-time friends.
Saturday, November 24th, 8pm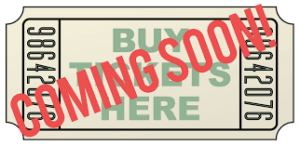 Friday, November 25th, 2pm (Matinee)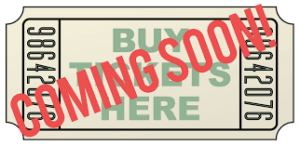 ---
Friday, November 30th, 8pm, Ticket price TBA: TBA
Description coming soon.

---
Saturday, December 1st, 8pm, Ticket price TBA: TBA
Description coming soon.

---
Friday, Saturday & Sunday, December 7th-9th, Ticket price TBA: Rough Shop 16th Annual Christmas Extravaganza
Christmas comes but once a year, and theres much to be said for the celebrations, the gifts, and the gatherings with family and friends, which take place each December 25th. Still, in St. Louis, at least, the truest spirit of the holiday has been found in the annual Rough Shop Holiday Extravaganzas held on a couple of nights in December for the past 14 years. A mixture of holiday classics, obscurities and delightful originals are performed by the bands five members, aided by a growing assortment of talented guests. Confirmed guests for the 14th Annual Rough Shop Holiday Extravaganza include Auset Sarno (Auset Music Project), Danielle Aslanian (One Take Band), Merv Schrock (Ransom Note), Chris Grabau (Magnolia Summer, Cave States), Steve Carosello (Love Experts, Palaver), and Michael Ludwig (pedal steel). Could there be more additions? Possibly. After all, this is the time of year for surprises.
Expect to hear songs exploring the magic, the love, the joy, and yes, the heartbreak of the Yuletide season. With neither a trace of ironic distance nor a hint of cash-counting cynicism, Rough Shop and friends embrace the concept of Christmas music as something every bit as complex and emotionally rich as any other kind of song. Because of the success of past shows, we have added a third matinee show for the second year, which will be taking place on Sunday at 2PM. Here is the chance to kick off the holiday season in grand Yuletide style!
Friday, December 7th, 8pm:

Saturday, December 8th, 8pm:

Sunday, December 9th, 2pm (Matinee):

---

Friday, December 14th, 8pm, $15/$20: Farshid Soltanshahi, Dave Black & Sandy Weltman: Second Annual Holiday Show
Versatile is the key word here; these gentlemen can play anything. As for this concert, it could be jazz — it could be klezmer. It could be exotic Middle Eastern. You might even hear a few old-time country licks. It could be a blend of all this and more, in the hands of these three masters. Musicians' musicians, all three, here to school and delight us.

---
Saturday, December 15th, 8pm, $12/$15: Jakes' Leg 6th Annual Holiday Dance Party
Description coming soon.

---
Friday, December 21st, 8pm, Ticket price TBA: Tommy Halloran's Tribute to Cole Porter
Description coming soon.

---
Saturday, December 22nd, 8pm, Ticket price TBA: The Wee Heavies
Description coming soon.

---
Friday, December 28th, 8pm, Ticket price TBA: TJ Muller & Friends
Description coming soon.

---
Saturday, December 29th, 8pm, $12/$15: An Evening with Ryan Koenig
Description coming soon.

---
January 2019 & Beyond:
2019
January 4th: Keltic Reign (Friday Evening Show)
January 12th: Focal Point Semi-Annual Benefit Show
January 26th: Auset Music Project
February 1st: Beppe Gambetta
February 2nd: WirePilots
February 15th: Chimps Valentines Day Show
March 2nd: Switchback
March 15th: The Vogts Sisters
April 6th: Buddy Mondlock
April 19th: Muriel Anderson
May 11th: Dennis Stroughmatt Band: Tribute to Ray Price and His Cherokee Cowboys
*Presented by Focal Point Friends of Old-time Music
**2018 Focal Point Traditional & World Jazz Series