All our ticket prices are discounted $5 for advance purchases.  For example, $10/$15 means ten dollars in advance or fifteen dollars at the door.  Unless otherwise specified, advance tickets are available until noon on the day of the concert at brownpapertickets.com.  For any difficulties with online purchases, please call 1-800-838-3006.
DOORS OPEN 30 MINUTES PRIOR TO EACH SHOWTIME
---

Friday, September 22nd, 8pm, $15/$20: Ben Bedford
"Ben Bedford has proven himself to be a truly inspired and talented storyteller…" according to Arthur Wood (Maverick).  Bedford establishes himself as a songwriter in the tradition of musical icons ranging from Bill Morrissey to Woody Guthrie, casting individual people in the theater of the American landscape.  A true son of the heartland, Bedford dips into the deep inkwell of classic American literature and writes with the 'old soul' quality of his literary idols, such as John Steinbeck and Toni Morrison.  In the ten years since the release of his first album, Bedford has played his songs for audiences all over the United States, hitting notable venues such as The Bluebird Cafe in Nashville, Folkstage in Chicago, The Focal Point in St.Louis, and the Fayetteville Roots Festival in Fayetteville, Arkansas. His music has received extensive airplay on folk and roots radio in the U.S., as well as in Europe, taking him overseas on several occasions for concert dates on the continent and in the United Kingdom.  Ben has become a fast friend to The Focal Point and we always look forward to sharing his performances with you. Don't miss this one!

---

Saturday, September 23rd, 8pm, $10/$15: Gloria Attoun
Singer, songwriter, and musician, Gloria Attoun will perform a solo concert in support of her newly-released CD entitled "GO."  Gloria has graced the Focal Point stage in the past with other collaborations and celebrations and we are excited to have her back with a solo appearance.  Although Gloria lives in the town of Augusta, Missouri, she is a St. Louis girl and has been a Focal Point groupie since its beginning.  Gloria will sing old, new, and newer original songs and will make this an entertaining evening with images, stories, songs, door prizes and other musical adventures.  Gloria usually performs with the bands Augusta Bottoms Consort and The Texas Giants as well as in a duo with her husband, Michael Bauermeister, but once in a while, she loves to play with just the audience.  She will bring along a couple of guitars, banjo, mandolin, octave mandolin, harmonica, her clear, true voice, and other gadgets to make this a fun and memorable evening with uplifting songs for our times.
"Gloria Attoun's "Go" is a pleasure from start to finish—wryly crafted songs whose simplicity runs decidedly deep, sung and played with joy that soars above every last homespun note.  "Gloria hallelujia!"
 — Tom Finkel, former editor of The Village Voice and The Riverfront Times
"I wish I could play "Go" from beginning to end on my radio show.  It's on my top ten!" 
                                      –
– Stacy Bernard host of "Backroads"- KDHX Radio 

---

Wednesday, September 27th, 7:30pm, Price $20/$25: Songbird Cafe
Supe Granda
Mel Besher
Tom Irwin
David Torretta
(In the Round)

---

Friday, September 29th, 8pm, $10/$15: Brianna Brown & Friends
Brianna is already an accomplished musician at age 13. She is the 2015 All-Ireland World Champion in the under 12 concertina category, and the 2016 All-Ireland World Champion in the under-twelve mouth organ category. She is the youngest American to ever win a world title at the Fleadh Cheoil na hEireann, and the first to ever win in the concertina and mouth organ under-twelve categories. Brianna is a five-time Midwest Fleadh Champion on concertina, harp, harp slow airs, mouth organ, tin whistle, tin whistle slow airs, and much more. She has qualified to compete at the world championships a total of 50 times in the last five years on various instruments and in various categories. She has been a student at the Saint Louis Irish Arts school of music and dance since the age of three.

---

Friday, October 6th, 8pm, $15/$20: Seán Tyrrell – Message of Peace
This is a deeply moving, engaging, and remarkable story of a lesser-known, Irish hero John Boyle O'Reilly (1844-1890); in both spoken word and song; mapping his life and work. Pickled (in places) with Tyrrell's own observations on our own times and condition, leaving no doubt as to the depth of respect and high esteem in which he holds his all-time hero, a man whose poems are as relevant now as they were when first written, the title poem and song being a perfect example. Tyrrell traces O'Reilly's journey from early childhood, set against a backdrop of famine, revolution, and penal servitude for life in Australia.  Romantic; visionary; poet; heart of a rebel; courage of a freedom fighter; commitment of a civil-rights activist, O'Reilly had the blood of a true-born Irishman.
Songs in the show allow Tyrrell to connect the history of the 19th century and modern times in a seamless way. Song lyrics are drawn from a wide variety of sources: Oscar Wilde, Francis Ledwidge, Bob Dylan, Bobby Sands, and many more. These are the integral part of the tale and illustrate how O'Reilly was a man way ahead of his time and a majestic human being. Using an array of instruments, Tyrrell weaves effortlessly between narrative, instrumental and song.
A native of the slower-moving West of Ireland, Seán was surrounded by music all his life, coming from a family immersed in the musical traditions of his native Galway.   Seán has toured in the past with: Tommy Peoples, Fergus Feely, Kevin Glackin, Ronan Brown, Liam Lewis, Steve Hanks, Seán Potts, Paul McGrattan, Davy Spillane, Three for the Ditch, The Shaskeen Céilí Band, Paddy Keenan, The Visit with Little John Nee, and poet Mary O'Malley. In recent times Seán has been asked to be guest singer at concerts with the great Kilfenora Céilí band.

---

Saturday, October 7th, 8pm, $15/$20: Brian McNeill
Multi-instrumentalist, writer, founder of Battlefield Band, educator, artist, historian a true Renaissance man, Brian McNeill is one of Scotland's national treasures and one of Focal Points most dearly beloved performers! He has recorded albums of gorgeous fiddle tunes, contemporary original music with a point and bite that make one sit up and listen, and wide-ranging historically-themed concept albums. Come out and be entertained, uplifted and informed!

---

Friday, October 13th, 8pm, $10/$15: The Rum Drum Ramblers
The backward-glancing trio Rum Drum Ramblers is most commonly thought of as a blues band, and certainly, the young men in the group seek to revive a certain strand of acoustic, prewar blues music. But after listening to its second album, Mean Scene, one could argue that the Ramblers is a soul band; just listen for a few minutes to guitarist and singer Mat Wilson's sweet, husky voice and feel the easy rhythm of the best early R&B singers. Or perhaps it's best to describe it as a country act: There's so much twang-bangin' and swift-pickin' on "Nothin' New" that Buck Owens is probably tipping his ten-gallon hat to these fellows from the great beyond. But then, terming the Rum Drum Ramblers as country (or blues or soul) would ignore the jazzy underpinnings that Joey Glynn pumps out of his sonorous upright bass and the forceful blowing of its guest horn players. Better yet to put genre tags aside and let the Ramblers' interpretation of American folk idioms fan you like a humid breeze.
It's easy to pair the Ramblers with the similarly-styled Pokey LaFarge — after all, Glynn and harmonica player Ryan Koenig make up two-thirds of LaFarge's South City Three. But where LaFarge is a passionate performer, he is never ruffled; his gentlemanly demeanor doesn't allow for it. The Ramblers don't mind if a little sawdust gets mixed in with its whiskey, and that looseness spreads a freewheeling flavor over the dozen tracks on Scene. Trash-can percussion and second-line horns adorn the lazy shuffle of "Get Behind the Wheel," and the electric fuzz of "All the Little Days" proves that the band doesn't play it straight even when plugged in. In fact, the only constant across these songs is that Wilson's intuitive guitar playing — bluesy, jazzy, soulful and twangy — is tough to pin down. He's a stylist who has ingested decades' worth of popular (and unpopular) music, and he and his equally flexible bandmates spit these influences back out in familiar but thrilling fashion.

---

Saturday, October 14th, 8pm, $15/$20: Fiddle-fest featuring: Geoff Seitz, Thayne Bradford, Colin Blair & Kevin Buckley
The Focal Point is eternally blessed to attract some of the best talent this city, state, region, nation, and world has to offer.  But we don't get so accustomed to it that we forget to be excited:  Here are four of the most talented fiddlers anywhere, and they're all from right here.  Geoff Seitz is a veteran of the Missouri old-time scene, as a jammer, a competitor, and a seller and maker of fine fiddles.  Thayne Bradford is renowned for his work with both the Missouri Rounders and the Road Apples.  Colin Blair is the founder and leader of the Root Diggers and a key member of the Dust Covers.  Kevin Buckley is one of the topmost figures on St. Louis' Irish music scene, as well as being the leader of Grace Basement.  They're all longtime friends of the Focal Point, and we're always delighted to welcome any one of them.  Four at a time?  It's almost too much fun.  Almost.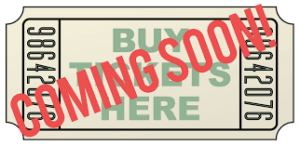 ---

Wednesday, October 18th, 7pm, $10/$15: Focal Point Friends of Old-time Music Present: Frank Lee
Multi-instrumentalist and vocalist, Frank Lee has been studying, performing, and teaching banjo and guitar styles for over 35 years. He is a founding member of the critically acclaimed string band, the Freight Hoppers, and is widely known in the old time/roots music community. His extensive touring schedule with the band, as a solo artist, and as an instructor have all afforded him the opportunity to introduce people to Old Time banjo around the world.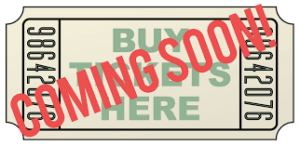 ---

Friday, October 2oth, 8pm, $15/$20: Ameranouche
The award-winning Ameranouche (pronounced uh-Mare-uh-noosh) plays a passionate style of music they call Gypsy Flamenco Swing.  They are veterans of the Newport Jazz Festival, Djangofest Northwest, Muzikfest Bethlehem, PA and the National Press Club.  The name is derived from two words: American and Manouche, the gypsy tribe of guitarist Django Reinhardt.  The rip-roaring ensemble is a super force of hot acoustic Gypsy-inspired music mixing Flamenco, Bebop, and Jazz swing influences. Played on traditional French jazz guitars, the music is rhythmic, vigorous, and elegant.  Whether they're playing a musette waltz from 1930 or an Andalusian-inspired original tune, Ameranouche's Gypsy Flamenco Swing style is a fresh and highly enjoyable new sound for the 21st century.
Gypsy Flamenco Swing is about coming together and celebrating our shared humanity.  Ameranouche is committed to connecting deeply with its audience and sharing joy and peace through its live shows and recorded albums.

---

Saturday, October 21st, 8pm, $10/$15: The Wee Heavies
Four incredible singers, Jay Harkey, Peter Merideth, Steve Neale, and Aaron Schiltz, make up the Wee Heavies, an a capella quartet dedicated to music in the Anglo-Celtic tradition.  The Heavies sing mainly their own arrangements in an eclectic mix that runs the gamut from the traditional to the modern.  The group has been steadily making a name for themselves — enough so that Scottish great Brian McNeill volunteered to produce their their 2016 CS "Times Long Gone."  Whether singing at major festivals or at more intimate gatherings, their ability to connect with their audiences immediately and in a meaningful way is notable.  The rapport of the group brings humor to their shows, and their musical storytelling combined with the fine blend of their voices makes their singing memorable. Join us in welcoming them back — you'll be glad you did!

---

Friday, October 27th, 8pm, $15/$20: Greg Klyma & Bill Poss
Greg Klyma carries the torch of Woody Guthrie and Ramblin' Jack, spinning hilarious tales and articulate songs. His new CD,
Never Knew Caroline
, is inspired by lost love and the rediscovery of his Buffalo, NY roots in the form of Peter Case and Gurf Morlix, who appear on the album.
www.klyma.com
Bill Poss has battered his heart and bones against the landscape of North America and he's going to tell you the tales in two-to-three minute chunks. He can be seen and heard at
www.billpossmusic.com

---

Saturday, October 28th, 8pm, $15/$20: Dennis Stroughmatt et l'Esprit Creole
In the Heart of North America is a story that remains to be told, the story of the French creoles who founded the Illinois country over three hundred years ago along the Wabash and Mississippi River corridors. Today they remain with their songs, stories and language, and one music group continues to carry the torch of this enduring culture: Dennis Stroughmatt et l'Esprit Creole. It's an old-time country stringband with an exotic twist: fiddle-driven songs and tunes you ALMOST know… a great night with brilliant music!

---

Friday, November 10th, 8pm, Price: $15/$20 Open the Door for Three
Open the Door for Three is a high-octane, laughing-out-loud trio of Irish musicians: Kieran OHare (uilleann pipes, flute, whistle), Liz Knowles (fiddle), and Pat Broaders (bouzouki, vocals).  For years they've mined tune books, collections, and recordings to find old and new tunes and new and old songs to form the backbone of their repertoire.  They season it with Liz's compositions, harmonies, and arrangements; Kieran's encyclopedic knowledge of tunes and the uilleann piping tradition; and Pat's rhythmic bedrock bouzouki and world-class singing. Join us in welcoming them back to the Focal Point!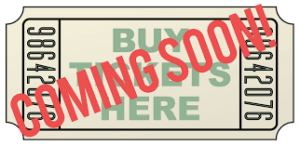 ---

Saturday, November 11th, 8pm, $10/$15: Auntie Em and the Tornados
Songwriter and St. Louis native Emily Higgins returns home from her home in the Missouri Ozarks for her third Focal Point performance, the first since 2012, this time with her full band, Auntie Em and the Tornadoes.  The tornadoes are three original members of the Undergrass Boys:  Bo Brown, Rick Davidson and George Horne.  The band presents a playlist of Emily's Folk-Americana originals, most of them featured on her four all-original albums: "Singing River," "The House at the End of the Road," "On the Square" and most recently, a commissioned collection, "91 Acres."  She'll even throw in a couple of newer tunes.  Sitting in with the band on steel guitar will be Emily's brother, John Higgins.
"Like her current collection of acoustic country folk, this 11-song record captures the sound and atmosphere of the Ozarks perfectly. Each song chronicles a different story from the 91-acre property that serves as the inspiration for the album. One moment you're following along as Higgins goes morel hunting, and then you're enjoying the view from Lover's Ledge."
–Ettie Berneking – 417 Magazine – Review of "91 Acres" (Jan 8, 2016)
"The House at the End of the Road," from Emily Higgins: "The purity of folk."
Ed Peaco – Springfield News-Leader (Jan 8, 2016)
Auntie Em and the Tornadoes on Facebook:  facebook.com/auntieemandthetornadoes

---

Friday, November 24th, 8pm, $10/$15: Miss Jubilee
Hailing from St. Louis, MO, Miss Jubilee has been entertaining audiences since 2007 with their exciting blend of authentic hot jazz & blues spanning the 1920s-1940s. Fronted by a high-energy female vocalist and backed up by a horn-fueled rhythm section, Miss Jubilee is not just a favorite among swing dancers and aficionados of traditional jazz & blues, but also fans of all ages who enjoy uplifting and energetic music!

---

Saturday, November 25th, 8pm, $10/$15: Sins of the Pioneers
A multi-generational roots music band featuring some of St. Louis' best musical veterans. Band members include Mark Sunnyboy Mason, Tom Mason, Wild Bill Mason, John The Conqueror Webb, Geoff Seitz, and Gentleman Jim Brennan. You may hear songs from the likes of Louis Armstrong, Louis Prima, Louis Jordan, (LouieLouieLOUIE?) Dewey Balfa, Roy Acuff, Bob Wills, Chuck Berry, or anything else that suits their fancy it goes on.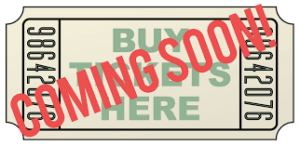 ---
Just announced!
Friday, January 26th: St. Louis Piano Summit, featuring Christopher Parrish, Ethan Leinwand, and Chase Garrett!
Saturday, March 24th: Michael Smith!
November & Beyond:
November 4th: The Volo Bogtrotters
November 10th: Open the Door for Three
November 11th: Auntie Em and the Tornadoes
November 17th: The Dust Covers
November 18th: Tricia Spencer & Howard Rains
November 24th: Miss Jubilee
November 25th: Sins of the Pioneers
December 1st: Sweetie and the Toothaches
December 2nd: Leroy Pierson
December 8th/9th/10th: Rough Shop Holiday Party
December 15th: Dave Black, Sandy Weltman & Farshid Soltanshahi
December 16th: Jake's Leg Annual Acoustic Holiday Show
December 22nd: Diesel Island Christmas(ish) Show
December 29th: TJ Muller's Holiday Banjo Extravaganza
December 30th: An Evening with Ryan Koenig
Just booked April 12th & 13th 2018: British folk legend, Martin Carthy solo!