All our ticket prices are discounted $5 for advance purchases.  For example, $10/$15 means ten dollars in advance or fifteen dollars at the door. Unless otherwise specified, advance tickets are available until noon on the day of the concert at brownpapertickets.com.  For any difficulties with online purchases, please call 1-800-838-3006.
DOORS OPEN 30 MINUTES PRIOR TO EACH SHOWTIME
---
---
---
---

Tuesday, June 19th, 7:30pm, $10/$15: The Big Dixie Swingers & The Yellow-Bellied Sapsuckers
Big Dixie swingers:
Winners of the 2017 band division of the MN Bluegrass and Old-Time Music Association's Americana Roots Contest, the Big Dixie Swingers of New Orleans, LA, are a traveling musical collective headed up by fiddler Aaron Gunn and banjoist Elizabeth Vargas.
The Big Dixie Swingers gig with an array of highly talented players depending on the area of the country they're touring. While rooted in the style of traditional Western swing, the group's sound is also, as MBOTMA Magazine writes, "infused with showtune-pop sensibility and the kind of presentation that can only be learned by performing for your supper on the streets of the Crescent City.
The Yellow-Bellied Sapsuckers:
The clothes don't tell you everything: The Sapsuckers may take their sartorial style from a combination of "Oh Brother Where Art Thou" and "Bonnie and Clyde," but they are in fact true masters of traditional old-time fiddle tunes and tight vocal harmonies, including country, vaudeville, hits of the 1920s and 1930s, and original songs and tunes. Nikki Grossman and Joe Hart are known for the light touch and sense of humor they bring to their performance. Welcome the Sapsuckers to their Focal Point return!

---

Friday, June 22nd, 8pm, $10/$15: Jake's Leg Acoustic
Spanning the generations, Jake's Leg has been performing the music of The Grateful Dead for 40 years. (That's only 11-ish years less than the Dead played Dead themselves!) This will be an acoustic performance. ALSO, the show will likely not be the perfectly silent listening experience we are known for. However, we promise that it will be great fun for all.  Dancing recommended! (but not required)

---

Saturday, June 23rd, 8pm, $10/$15: Sweetie & the Toothaches
Sweetie & The Toothaches aim to please by bringing you the surefire authentic sights and sounds of the 1940s -1960s jump blues scene. You'll laugh, you'll cry, and there's no doubt that you'll be moving your body when you hear the powerful vocals of Emilie "Sweetie" Richard and her sensational Toothaches! Be prepared to be blown away as this Saint Louis show band hits you square in the mouth hole with their brand of sinfully sweet songs, hot and ready rhythms, heavenly harmonies and savory solos! It's safe to say that after you get a taste of this full-bodied jump band, you'll be sure to leave with a permanent sweet tooth. See you all on the boogie field!

---

Thursday, June 28th, 7:30pm, $10/$15: Eimear Arkins CD Launch
In June 2018, Eimear Arkins will launch her debut album, What's Next? Recorded in St Louis, Missouri, the album is a collection of traditional Irish ballads, sean-nós songs, and Irish fiddle tunes. Eimear is accompanied on a number of tracks by local extraordinaires, Eileen Gannon (harp) and Kevin Buckley (guitar). Originally from Ruan in Co. Clare, Eimear has been living in Missouri for the last number of years and is no stranger to The Focal Point. This concert will celebrate her CD launch with a live performance of the album, as well as a selection of songs and tunes performed alongside a host of other local Irish musicians, and perhaps even some visiting from further afield! 

---

Friday, June 29th, 8pm, $10/$15: Roochie Toochie and the Ragtime Shepherd Kings
Roochie Toochie and the Ragtime Shepherd Kings have a mission: to perform the weirdest songs from the early days of tin pan alley on the format on which they were first recorded—wax cylinder
"As documents of American cultural history and musical style, cylinders serve as an audible witness to the sounds and songs through which typical audiences first encountered the recorded human voice." -Cylinder Preservation and Digitization Project; Donald C. Davidson Library, University of California at Santa Barbara
For all those of us who share a love of antiquated pop tunes, Roochie Toochie recently took on the challenge of recording them in the only medium that does them justice. These old songs give a voice to a bygone era and reflect the attitudes of their time, and no matter how silly they may seem, they are historical documents of their time.  "We aim to mine the zaniest and most obscure songs from the early 20th century and record them for a new audience to underscore both the absurdity and importance of popular music in American history."
https://roochie.com/

---
Saturday, June 30th, 8pm, $20 donation at the door: Focal Point Benefit
The Bottlesnakes
Skin & Bones
Jim Nelson & Friends
Farshid Soltanshahi
---

Friday, July 6th, 8pm, $15/$20: David Shepard, Martha Cook & Brian Ó hAirt (Brian Hart)
Guth Ar Fán: Marta Cook, Brian Ó hAirt, & Devin Shepherd
Marta Cook, Brian Ó hAirt and Devin Shepherd combine their many talents to create an alluring performance that explores the many corners of the Irish tradition—from the world of the Gaelic harp, to the lyrical nature of sean-nós singing, with plenty of time spent fiddling in the dimly lit pubs of Chicago's past. All award winners and highly respected in their fields, these musicians bring with them stories that give context and connection to their music while delighting audiences with a sound full of exuberance, lift, and subtlety. Fiddle, concertina, harp, voice, and feet create an event not often experienced on this side of the Atlantic. Come join them for an evening of enchanted music that celebrates the many facets of the tradition and the experience of the ever-wandering Irish—guth ar fán—a wandering voice.

---

Photo Nate Burrell
Saturday, July 7th, 8pm, $10/$15: The Wilhelms (CD Release)
Multi-instrumentalists Andy Ploof and John Wendland, the core songwriters in veteran St. Louis band Rough Shop, are the Wilhelms. The musical partners, who go back to the alt-country band One Fell Swoop in the '90s, feature a repertoire of original songs and inspired covers of the folk and roots music they love.This night will mark the release of their second full-length album "Contortionist Blues" and it will be available for the first time on this special night which will feature the Wilhelms plus some assorted musical guests. A splendid time is guaranteed for all!

---

Saturday, July 14th, 8pm, $10/$15: Sins of the Pioneers
A multi-generational roots music band featuring some of St. Louis best musical veterans. Band members include Mark Sunnyboy Mason, Tom Mason, Wild Bill Mason, John The Conqueror Webb, Geoff Seitz, and Gentleman Jim Brennan. You may hear songs from the likes of Louis Armstrong, Louis Prima, Louis Jordan, (LouieLouieLOUIE?) Dewey Balfa, Roy Acuff, Bob Wills, Chuck Berry, or anything else that suits their fancy — it goes on.

---

Friday, July 20th, 8pm, $15/$20: Focal Point Friends of Old-time Music Presents: Jane & John Vidrine
John and Jane Vidrine have been playing Cajun music together since the 1980s for festivals, gatherings, and concerts around their home region of Acadiana in Louisiana, at music camps, in France and Denmark. Their repertoire ranges from crusty old fiddle duets and unaccompanied French ballads to exciting dancehall favorites. John's stories will have your smile muscles hurting. A special treat for this concert at Focal Point, John and Jane will reunite with fiddler, Les Lewis who played with them in their band called Gris Gris back in New Orleans. Les was also founding member of the legendary St. Louis string band, Cousin Curtis and his Cash Rebates.
John is from Mamou, Louisiana, where Cajun music and folk traditionsare virtually a way of life. He's played accordion, fiddle and guitar since he was very young and was influenced by legendary figures fromthe area including Nathan Abshire, Dewey Balfa, Marc Savoy and others. Jane came on the Louisiana music scene in 1983 after growing up in St. Louis and being quite central to the folklife community here (MFFA, Frontier Folklife Festival, Focal Point, Music Folk). A founding member of the two time Grammy-nominated Magnolia Sisters Cajun Band. Together they are known for their investment in their community to promote regional traditional music and for supporting young people in their efforts to bring Cajun music, language and cultural traditions into the future.

---

Saturday, July 14th, 8pm, $10/$15: Marge Steiner & Andy Cohen
Andy Cohen is a virtuosic blues guitarist whose repertoire consists largely of African/American music and song of the Southeast quadrant of the United States. Marge Steiner sings ballads and folk songs that she collected in her folklore fieldwork in Northern Ireland and in Canada, and anything else that strikes her fancy. Her repertoire ranges from serious to sacred to silly. Andy's tasteful guitar work serves as a wonderful complement to Marge's singing.

---

Friday, July 27th, 8pm, $15/$20: An Evening with Eric Taylor
Eric Taylor is a master storyteller and has been one of the finest southern songwriters for the last four decades. Influencing such well-known artists as Nanci Griffith, Lyle Lovett (both of whom have covered several of his songs) and Steve Earle, Taylor tours extensively throughout North America and Europe. He has appeared on Austin City Limits, Late Night With David Letterman, NPRs Morning Edition and Mountain Stage and BBC Radio. A mesmerizing performer whose shows will leave you wanting more.

---

Saturday, July 28th, 8pm, $15/$20: 5th Annual Guitar Showcase: Brian Curran, Dave Black & THE Tom Hall
St. Louis is rich in master guitarists, all of whom seem to know each other and to trade knowledge, insights, and hot licks; here are some of the best! After four iterations of the Focal Point's annual Guitar Heroes Showcase, these three know each other better than most. Each of them has a distinctive style — you'll hear raggy, bluesy, honky-tonk ranging into country, swing, jazz, and traditional world tunes — but they know how to work off each other to make great music together, and they always inspire each other to greater heights.

---

November 24th & 25th: $10/$15: The Road Apples Ride Again
John Jump, Bob Breidenbach, Thayne Bradford, and Ed Cabanas, original members of the early Road Apples, ride again for TWO shows this November! Join them for an evening and an afternoon of original and Americana roots music.  These accomplished musicians each perform with a number of different groups and are among the most well-known and respected in the area.  Expect to hear a lot of great music and enjoy the camaraderie of these long-time friends.
Saturday, November 24th, 8pm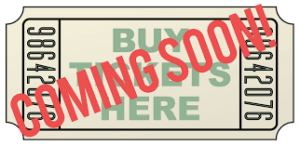 Friday, November 25th, 2pm (Matinee)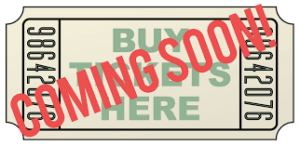 ---
June 2018 & Beyond:
August 3rd: Lehto & Wright
August 4th: Kane & Steele
August 10th: Grace Basement
August 11th: Salt of the Earth
August 16th: The Honey Dewdrops
August 17th: Django Reinhardt Tribute: Joe Park, Gary Hunt, and Paul Davis**
August 18th: Chicago Cellar Boys**
August 24th: Roya and the Hightimers**
August 25th: Autumn's Child**
August 30th: Annie and the Fur Trappers**
August 31st: Miss Jubilee**
September 1st: Charlie Halloran**
September 2nd: Shake 'Em Up Jazz Band**
September 7th: Farshid Etniko World Music Trio**
September 8th: Arcadia Dance Orchestra under the direction of TJ Muller**
September 19th: April Verch & Joe Newberry*
September 22nd: Roy Book Binder
September 28th: Lucas Simpson
September 29th: Mark Dvorak
October 5th: Maire NiChathasaigh and Chris Newman
October 6th: TBA (reserved)
October 12th: St. Louis Osuwa Taiko
October 19th: An Evening with Erin Bode
October 27th: Dennis Stroughmatt et l'Esprit Creole
November 2nd: Michael Smith
November 9th: Auntie Em and the Tornadoes
November 10th: Andrew Finn Magill
November 17th: Brian Curran, Eric McSpadden, and Jeremy Siegel-Moss
November 24th: Road Apples Ride Again (Evening Show)
November 25th: Road Apples Ride Again (Sunday Matinee Show)
December 7th: Rough Shop Annual Christmas Extravaganza (Night 1)
December 8th: Rough Shop Annual Christmas Extravaganza (Night 2)
December 9th: Rough Shop Annual Christmas Extravaganza (Sunday Matinee)
December 14th: Farshid Soltanshahi, Sandy Weltman & Dave Black: 2nd Annual Holiday Show
December 15: Jake's Leg 6th Annual Acoustic Christmas Dance Party
December 29th: An Evening with Ryan Koenig
2019
January 4th: Keltic Reign (Friday Evening Show)
January 6th: Keltic Reign (Sunday Matinee)
January 26th: Auset Music Project
February 2nd: WirePilots
March 15th: The Vogts Sisters
*Presented by Focal Point Friends of Old-time Music
**2018 Focal Point Traditional & World Jazz Series